Blade Runner 2049 contains months of VFX work you can't even see with the naked eye
Christopher Hooton
Tuesday 20 February 2018 12:36 Comments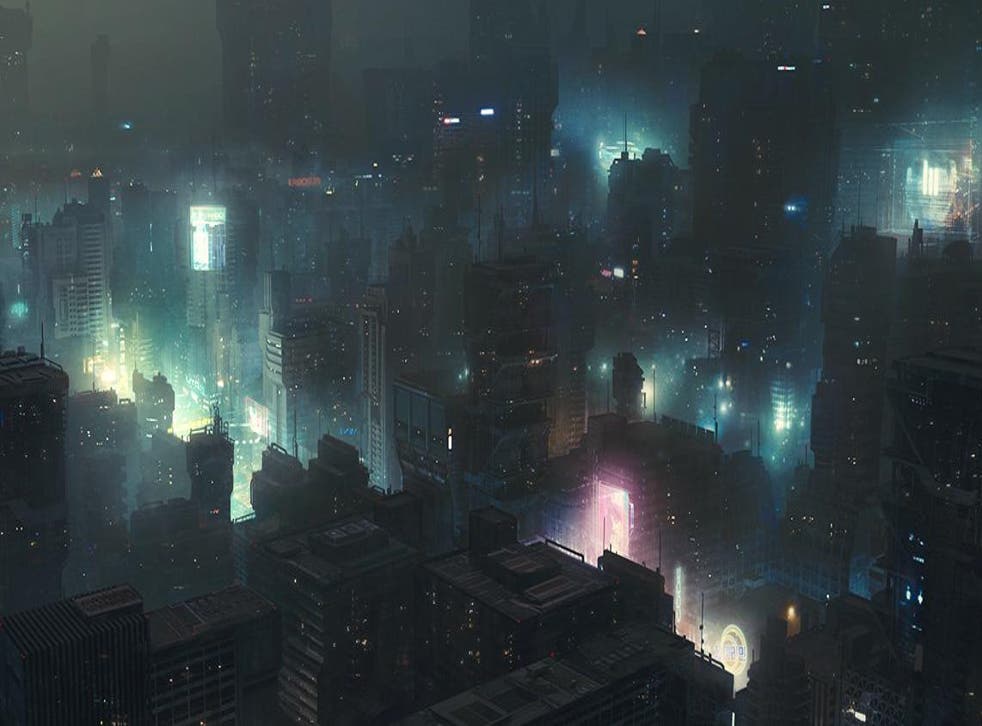 With VFX, the goal is for it to be so good that you can't even tell its VFX, and this was particularly true for Blade Runner 2049, which uses computerised elements so naturally and artfully.
Visual Effects Supervisor Paul Lambert and his team at Double Negative won a BAFTA at the weekend for their work and are frontrunners for this year's VFX Oscar.
Taking their lead from master cinematographer Roger Deakins, who Lambert describes as "one of the best in the world", the team put an incredible amount of effort into the film's cityscapes, even if some elements wouldn't end up even being seen.
"There were a couple of scenes where we closed down some streets in Budapest and brought in huge fans being driven by V8 engines that just blew wind and smoke into the scene," Lambert explains.
Blade Runner 2049 Featurette - The World Of Blade Runner
"Roger filled the areas with so much fog that it gave us the basis of what the rest of the world would look like. Based off the original photography we would just extend from that.
"The idea of any form of pretty vista seeing off into the distance was totally gone; even though we spent months adding so much detail into the buildings, you only really saw the detail when you were up close to it because the atmosphere and the snow and the rain would obscure the exteriors."
"I guess it's that thing where you want to know the detail is there even if people aren't going to see it - it just makes you feel like the project is more complete," I responded, to which Lambert said: "Yeah, totally."
Curiously, one of the most challenging VFX elements of the film, which has an entirely hologram-based character, was the rain.
Blade Runner 2049 - Trailer
"I had to make damn sure that anything that we put into the scene matched [Roger's] camera's lens, its focus, that the blacks were correct - so we put a lot of time in to make sure everything was matched correctly, and in doing so you render your elements in a certain way.
Access unlimited streaming of movies and TV shows with Amazon Prime Video Sign up now for a 30-day free trial
Sign up
"For example the LA cityscapes which we did; usually when you do rain or snow you can kind of get away with a three layer approach, i.e. that you've got a foreground, midground and background and you never really look at the rain or the snow.
"But not on this one because each of the cityscapes were so dingy and murky and you couldn't see off into the distance because in Blade Runner 2049 the climate has just gone crazy, so there'd be times when it's snowing and raining and really foggy all the time and so we put a lot of emphasis into trying to get that aspect of the shots really believable.
"Ironically, even though we had hundreds and hundreds of buildings, the actual thing which took the longest to render was the rain, because we had to do a different approach in that we had to rain trace the rain, which is something that you don't usually do but because we had so many pockets of light and it was so atmospheric we had to go down that route. There were times where it would take two days to render a segment of rain, which was quite a challenge but I think it just adds a certain realism and complexity to it."
Lambert is currently working on La La Land director Damien Chazelle's next film, First Man, which sees Blade Runner 2049's Ryan Gosling play astronaut Neil Armstrong.
Blade Runner 2049 and its lavish VFX can be seen on Blu-ray and DVD which are out now.
Register for free to continue reading
Registration is a free and easy way to support our truly independent journalism
By registering, you will also enjoy limited access to Premium articles, exclusive newsletters, commenting, and virtual events with our leading journalists
Already have an account? sign in
Join our new commenting forum
Join thought-provoking conversations, follow other Independent readers and see their replies