Brad's Status' Mike White: 'Its kind of a bummer when you write a movie and people just take it away and make it'
The writer and director's bittersweet comedy stars Ben Stiller, who suffers a mid-life crisis when he compares his life to his former college friends who are now rich and famous
Kaleem Aftab
Tuesday 02 January 2018 18:40 Comments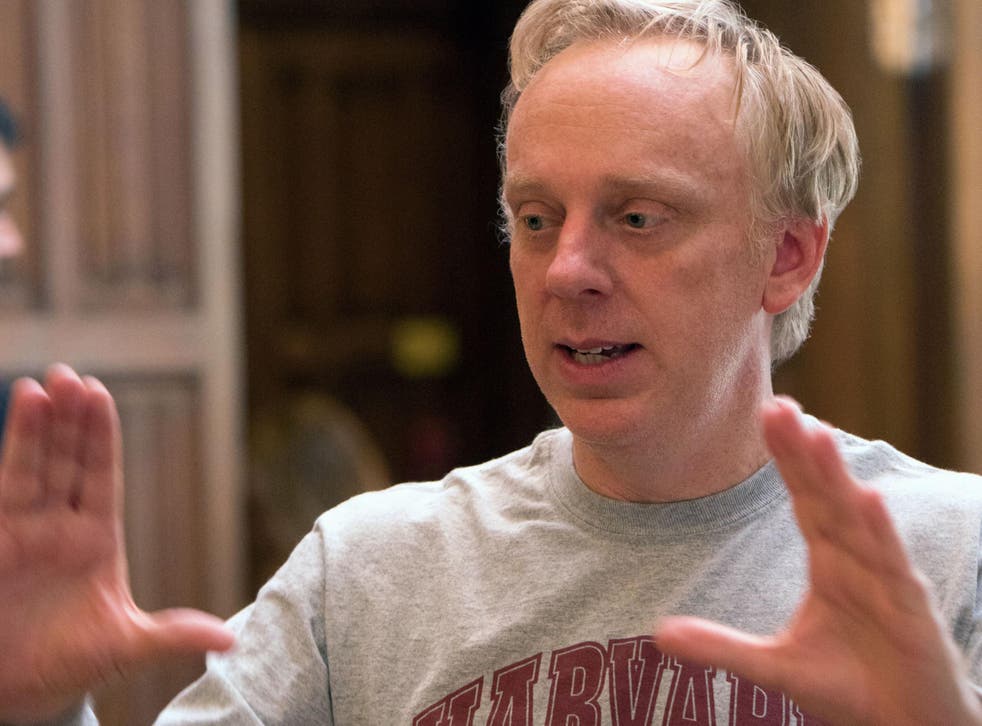 "I thought it would be fun to pivot towards the angst of the white man who feels that the world has passed him by and no one feels sorry for him," says Mike White, the director of Brad's Status, who is probably still best known for writing and starring in School of Rock and the HBO series Enlightened.
White adds: "I noticed lately that no one feels sorry for the white man who hasn't done much in his life, the self-pitying white man and I felt like embracing that character and seeing if I can find compassion for him."
That statement would be a noose for the neck for many directors but White is aware of the difficulties of going against the grain as both the Me Too and Black Live Matters campaigns continue to resonate. He wants to tease the audience by making us hate Brad before we grow to sympathise with him. "It's easier to write a character that's created to get audience sympathy from the get-to and for me, I don't find those characters to be true to life as much as a character like Brad who has lapses in his own self awareness, or who could be self mythologising or self-pitying and to me it's more of an interesting arc to try to find the humanity in that character."
The film stars Ben Stiller as a dad who is taking his son on a tour of colleges including Harvard. His son's leaving home and trying to build his own life coincides with Brad going through a mid-life crisis where he only sees the success of his friends and the limitations of his own life, even though he is in a happy marriage and working, but shouldn't he have so much more?
It's a conundrum that White believes isn't explored much in the movies. "I realise that most people spend 99 per cent of their time in the head of Brad, who has ambition, is frustrated with their career, thinking about how they compare to others and I just felt like this is something that isn't explored in an honest way."
There's a lot of thwarted ambition around White, who has had a successful career as a writer, actor and now filmmaker. Born in Pasadena in 1970, White's first success came in television, writing and producing on Dawson's Creek and Freaks and Geeks. In 2000 he starred in the Sundance hit Chuck and Buck, which he also wrote, playing Buck, an amateur playwright who invites his childhood friend Chuck to his mother's funeral. Buck wants to rekindle a sexual relationship from their past. The film is awkward and White stood out both for of his exceptional performance and also his white hair and pale complexion.
Being an albino makes him immediately noticeable in a crowd, but also has its downsides. One is down to White's love of Hawaii, where the gay character he plays in Brad's Status lives: "I went to Hawaii as a young kid, and although I'm an albino my dream in life is to be a beach bum, even if I can't sit in the sun and have to look at the beach from inside the house."
He formed a production company with Jack Black and was a writer on School of Rock and Nacho Libre. His role as Ned Schneebly in Richard Linklater's musical phenomenon is the one he is still most recognised for, although he argues that he's an actor almost by chance. "I like acting in movies so that I can participate in a shoot. Its kind of a bummer when you write a movie and people just take it away and make it."
For Brad's Status it was because he needed to save money on the budget that he gave himself a role. His character had no lines and the cinematographer on the film, Xavier Grobet, plays his husband with White feeling that doubling up was better than paying an extra to come to Hawaii with them. He did not give himself a role in 2007's Year of the Dog, the first film he directed.
Access unlimited streaming of movies and TV shows with Amazon Prime Video Sign up now for a 30-day free trial
Sign up
That practical side to filmmaking came from his years as a producer working with Black. But that ended when he realised that he would rather just be a creative on a film than work on huge projects as a producer: "It was time consuming to run a company like that and I realised that I didn't like producing so much because it pulled me away from the stuff that I felt was my own thing, writing and directing. Jack is a big name and so there was a lot of material being brought to us and we had to service that and that is not what I wanted to do."
He wrote the series Enlightened starring Laura Dern and he plays a computer nerd in the show. He says that in that series and all his work, "I try to write stuff that I feel personally driven to write about. It's not autobiographical stuff in the way Lena Dunham has her fictional counterpoint, but I do want to write stuff that feels personal and vital to me. Writing all the episodes of Enlightened took a lot out of me, and I get wary of getting back into something unless I have a lot to say about a character."
He was able to make Brad's Status because of the writing work he did on The Emoji Movie, one of the most lambasted movies of 2017. "In this case it affected me in that I felt like I took the credit even though I worked on the movie for three weeks of my life. But taking the credit helps subsidise my life so I can direct an independent movie for a year and so I don't have any regrets. The fact that I was able to make Brad's Status means I would do it again."
He's also penned the screenplay for the Disney adaptation of Katherine Applegate's The One and Only Ivan, which will shoot in London in March and is being helmed by Me Before You director Thea Sharrock. "I may voice a character as it's half live action mixed with CGI and then I'll get to spend more time in London."
'Brad's Status' is out on 5 January
Register for free to continue reading
Registration is a free and easy way to support our truly independent journalism
By registering, you will also enjoy limited access to Premium articles, exclusive newsletters, commenting, and virtual events with our leading journalists
Already have an account? sign in
Join our new commenting forum
Join thought-provoking conversations, follow other Independent readers and see their replies