British Silent Film Festival: Classics including Nosferatu and Dracula are being screened in Gothic cathedrals
Cathedrals and churches, with their organs, crypts and gothic crannies, are now being used as spooky silent-movie venues. David Barnett reports on a bewitching experience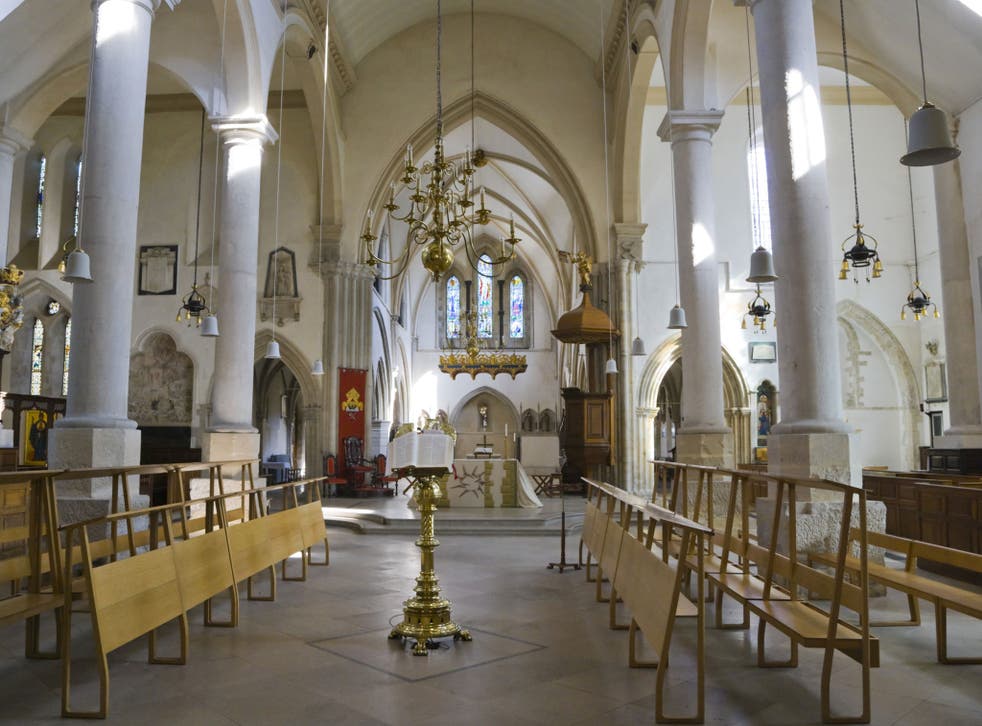 If you're looking for a spooky movie to watch this season of mists, you might consider your local multiplex cinema, your Netflix-enabled smart TV, maybe even your phone or tablet. But what about in your local cathedral?
You're unlikely to be watching the new James Bond or booking for the next Star Wars. But increasingly, those vaulted ceilings and flying buttresses are playing host to movies from the dawn of cinema, the more haunting and atmospheric the better. Nosferatu, The Phantom of the Opera, The Hunchback of Notre Dame – these are the old silent films getting a new lease of life in a cathedral near you, exactly as they were intended to be seen, with live musical accompaniment.
Culture news in pictures

Show all 33
Laraine Porter, of Leicester's De Montfort University, organises the annual British Silent Film Festival, and says cathedrals are the perfect location for showing old films: "The acoustics are absolutely phenomenal and, of course, there's the atmosphere as well, especially for a certain type of film." However, she calls this phenomenon a revival rather than a brand-new trend. "Films were often shown in churches in the early days," she says. Indeed in San Francisco, they still are: Grace Cathedral will be showing The Phantom of the Opera (1925) on Halloween night.
Horror, of course, is a natural for all the Gothic architecture, and FW Murnau's 1922 unauthorised adaptation of Bram Stoker's Dracula, starring corpse-like Max Schreck as the undead count, seems a particularly popular choice. Portsmouth Cathedral will be doing it early next year, and in 2014 it was shown by Bradford Cathedral, where Jonathan Eyre is the assistant director of music. He regularly plays improvised soundtracks to the movies on the cathedral organ and will next be accompanying the 1920 shocker The Cabinet of Dr Caligari, on 20 November.
"The atmosphere is brilliant," he says. "It's spooky and surreal and can evoke all kinds of emotions, especially when you're putting on a film such as Nosferatu or Dr Jekyll and Mr Hyde."
The Bradford Cathedral organ is a huge affair, originally built in 1904. And while it's a world away from an electric Wurlitzer, says Eyre, "it makes a lot of noise!"
Although most films were released with a specific score written for them, Eyre improvises his soundtracks, acting on intuition and responding to the audience. "I generally watch the film once on the afternoon before an evening performance and make some notes," he says. "But then I go on instinct. It becomes a natural act and that means the performance is slightly different every time. I'll put in some themes and touches that the audience will recognise… there's a moment in Phantom of the Opera where I always play a little snatch of 'There may be trouble ahead…' from Let's Face the Music and Dance."
Still, it's not all spooky old films. Tomorrow night, Ely Cathedral is showing a Buster Keaton movie, and Leicester Cathedral showed period drama Jane Shore last month. But it's the supernatural and sinister that seems to work best – which is why, on Saturday night, St John's in Notting Hill will have a performance of the 1928 Lillian Gish psychological melodrama, The Wind. But isn't there a bit of a clash of interests, horror movies in the house of God?
"The church needs to reach out to people on a cultural level in my personal view," says Eyre. "The bottom line is that these films, especially the old horror movies, have a very moral undertone, and that's a message that the church can certainly champion."
So while you might not see Freddy Krueger or Jason Voorhees cinematically and systematically slashing their way through a bevy of teenage beauties at your local cathedral, it seems that the silent, lurking terrors of yesteryear still have a place in the modern church.
Join our new commenting forum
Join thought-provoking conversations, follow other Independent readers and see their replies