Bryce Dallas Howard interview: Gold, Black Mirror and Jurassic World 2
The actor and daughter of Ron Howard talks about her career and the prospect of encountering more dinosaurs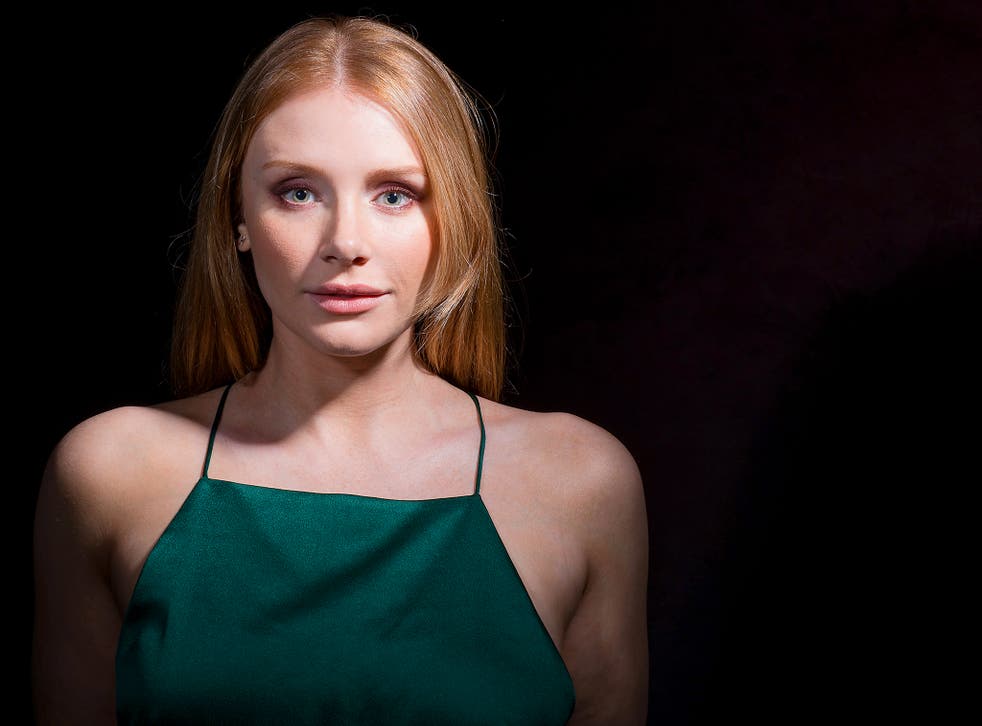 Following theatre roles and minor appearances in films directed by her father Ron, Bryce Dallas Howard's first lead performance arrived in M Night Shyamalan's 2004 film The Village.
Following that, the actor went on to appear in an array of projects ranging from Oscar-friendly adaptations (The Help) through to blockbuster sequels (Jurassic World), not to mention cutting-edge television (Charlie Brooker's dystopian anthology series Black Mirror).
Next up, she appears opposite Matthew McConaughey in Gold, a biographical drama from director Stephen Gaghan (Syriana) about a prospector who attempts to unearth gold in the uncharted jungle of Indonesia.
The Independent spoke to Howard about working with McConaughey, her Black Mirror experiences and what fans can expect from Jurassic World 2.
What marked Gold out as a film you wanted to be in?
The fact it was a true story was obviously incredibly fascinating to me. I felt like it depicted a couple at a very specific moment in America's history that I felt like I could resonate with a little bit because my family were from that part of the country, in Louisiana and a small town in Oklahoma. I just saw it and I was into it.
This is your first time acting opposite Matthew McConaughey. How was that?
Oh yeah, he's in flow. It's just fun getting to work with him because he's at this moment in his career where there's so much creativity, exploration and courageousness. On set, it was so fun because we would shoot and shoot and shoot and at a certain point you lost track of when they were actually filming. Scenes would come alive. I haven't always felt that I've been able to inhabit a character in the way that I got to inhabit Kay.
Does it feel like 12 years since your lead debut in M Night Shyamalan film The Village?
You know what? Yeah. It was a while ago. I bumped into Paul Giamatti last night on a plane – we did Lady in the Water together – and I was walking towards him like, "This is overdue." I saw Sigourney [Weaver] a couple of months ago and it was like, "Oh my gosh, that was a while ago." I would never have thought at the time that 10, 12 years later I would have two kids, be married and that I'd still be working in the same way. It's very cool.
You appeared in the latest season of Black Mirror. Charlie Brooker himself told us he'd consider bringing back past characters in future episodes. Would you be keen?
Oh my gosh, I wish. Listen, if they write something, I'm there. I told them they could put a wig or a nose on me, nobody would know, I could be another character. That series is… honestly, not to be too washy about it, but what an honour, really. What's being said and what that series is doing – what Charlie and Annabel [Jones, co-creator] has created is really kind of amazing.
Access unlimited streaming of movies and TV shows with Amazon Prime Video Sign up now for a 30-day free trial
Sign up
There's really nothing like it on TV is there?
No. It's obviously Twilight Zone-esque, being an anthology and having terrific sci-fi, but really they're all cautionary tales. Sort of what Isaac Asimov would do, or Shirley Jackson – these short stories about, you know, watch out! Here's what's coming! We need this right now. It's critical at this moment to explore these possible scenarios. We're gonna need to start asking ourselves the big questions. Charlie's tuned in. He's a futurist.
What's next for you, Bryce?
I'm going to be doing another Jurassic World, which I cannot wait for. That can't happen soon enough because I just love me some Chris Pratt and dinosaurs. Then I'm working on developing a show based on a book [by Melanie Benjamin] called The Swans of Fifth Avenue – I'm excited because I haven't done that before. And now I love TV! I'd like to write more, though. That's sort of the goal.
Films to get excited about in 2017

Show all 13
The first Jurassic World was such an adventure. Considering JA Bayona [The Orphanage, The Impossible] is directing, can fans expect a darker sequel?
Yes definitely. I think it writes itself to JA's sensibilities – his cinematic sensibility – because all of his films are so filled with suspense and elements of horror; they're deeply emotional human stories. It's going to be awesome.
I'm guessing there'll be lots more running away from terrifying dinosaurs, right?
Statistically, I think I'm not giving anything away in saying that will definitely happen [laughs].
'Gold' is in cinemas from 3 February
Join our new commenting forum
Join thought-provoking conversations, follow other Independent readers and see their replies