Cannes 2018: The new generation of auteurs vying for the Palme d'Or
Cannes is shaking things up, with a host of new names in competition at the festival this year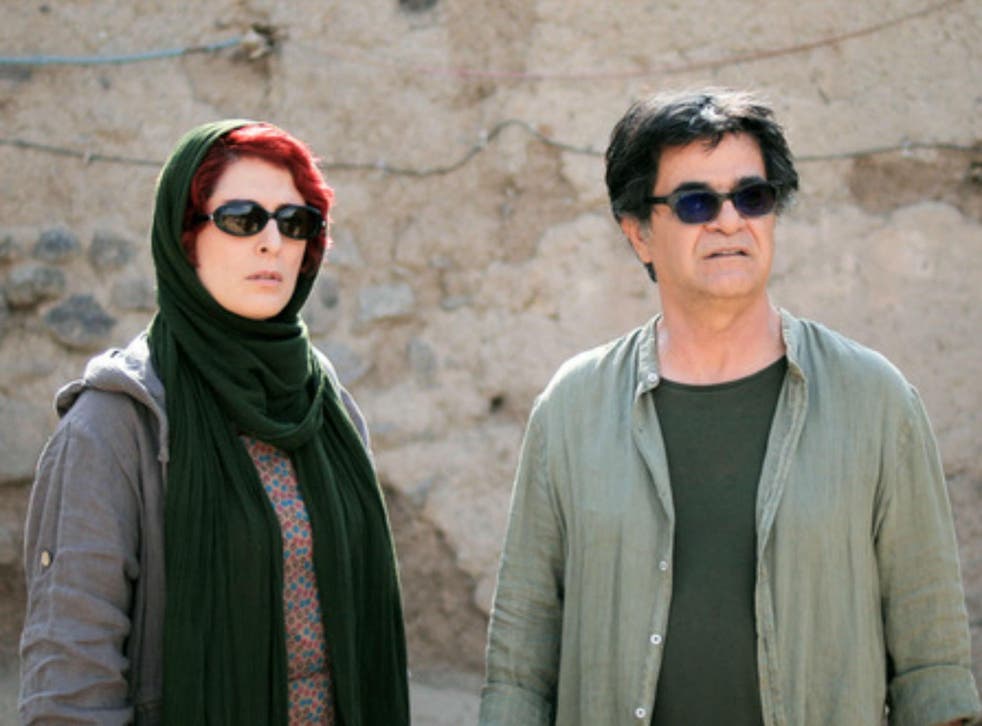 It was out with the old and in with the new when Cannes Artistic Director Thierry Frémaux named the films that will be competing for the coveted Palme d'Or this year, arguably the biggest prize in world cinema.
Britain's Mike Leigh and Italian maestro Paolo Sorrentino didn't make the cut. Instead Frémaux – who has in the past been accused of running an old boys' club – announced a surprisingly fresh line-up. A host of directors were given their first taste of the official competition, putting their names alongside the likes of Jean-Luc Godard, Spike Lee, Asghar Farhadi, and Matteo Garrone.
When I chatted to Frémaux at the San Sebastian Film Festival last year he told me that with Cannes entering its eighth decade it was time to do something fresh and new. Everyone thought he was just talking about not allowing the press to see competition films before the official première – but it turns out he also meant choosing different auteurs for competition.
It's important because a berth in competition in Cannes immediately raises the value of a movie and ups the profile of the directors immeasurably. It can also help support whole industries, as Frémaux explains: "A director once told me to never forget that, for a small country, having a film competing at Cannes can help the industry thrive and survive for two years."
So it's a source of national pride, finance and prestige when a film lands in competition. With only 21 slots available this year, and with hundreds of films vying to get in, it's incredibly competitive.
It's a poor year for British films at Cannes, which some in the UK industry are privately whispering is down to Brexit.
Only Film4 had something to smile about as Cold War by Pawel Pawlikowski, a French, Polish and British production found its way into competition. Set in the 1950s in Poland, Berlin, Yugoslavia and Paris, it's said to be a passionate love story.
Pawlikowski is one of the more familiar names among directors who are appearing in competition for the first time. Last time out, his exquisite black and white drama Ida won the Best Foreign Language Oscar; previously he directed My Summer of Love, which helped introduce British star Emily Blunt to the world.
Iranian Jafar Panahi has also bided his time and won several illustrious prizes before finding himself in play for the big one. The filmmaker became an international cause célèbre when he was sentenced to six years in jail and banned from making movies for 20 years by the Iranian government in 2010. Panahi ended up being put under house arrest and has been able to continue to make movies, some in secret.
Access unlimited streaming of movies and TV shows with Amazon Prime Video Sign up now for a 30-day free trial
Sign up
Panahi was the first Iranian to win a prize at Cannes when his debut film, The White Balloon, won the Camera d'Or awarded for the best first film showing on la Croisette. Previously, his wry comedy Taxi won the Berlin Film Festival's Golden Bear, and he's had films in Cannes before, just never in competition. There is a tradition that directors have to climb the ladder before they are let into the club.
Frémaux described Panahi's Palme d'Or entry 3 Faces as "a feelgood road movie set it present-day Iran."
It's not known whether Panahi will be allowed out of Iran to attend the festival. Another director also unlikely to be allowed to attend his own première is Kirill Serebrennikov, whose new black and white film Leto ​(L'Eté) explores rock 'n' roll lovers in the USSR during the Brezhnev era.
Serebrennikov has been accused of masterminding a fraud scheme from his time as artistic director of the avant garde Gogol Centre and has been placed under house arrest until October by the Russian authorities. His supporters, including Cate Blanchett and Nina Hoss, have argued that these are trumped-up charges made because of his outspoken political views.
Cannes has been under scrutiny for several years for the paucity of female directors selected for competition. Jane Campion is the only director to have won the Palme d'Or, for The Piano in 1993, and she had to share her prize with Chen Kaige who made Farewell My Concubine.
It's a tawdry record. This year just three of the 21 films in competition are female directed. Some accused Cannes of covering up this poor ratio when they announced some more male-directed Palme d'Or entrants after the official announcement, when scrutiny was less high.
But with Blanchett heading the jury of five women and four men, perhaps they will stand more of a chance of winning this year.
Of the three women, only one, Italian Alice Rohrwacher, has been in competition before. She won the Grand Jury Prize with The Wonders in 2014, which starred her sister Alba Rohrwacher. Her sister also appears in her new film Happy as Lazzaro (Lazzaro Felice), which is being described as a time-travelling political fable.
Playing for the first time in competition is Nadine Labaki, the most recognisable Arab director working today. Her first film, Caramel, which played at Cannes in the Directors' Fortnight strand, was an international smash, and her follow-up Where Do We Go Now? broke box-office records in her native Lebanon for a domestic film.
Her new film Capharnaüm (Carpernaum) centres around a child who rebels against the life imposed on him and launches a lawsuit, and mixes fiction with documentary-style realism.
One of the two big surprises in competition is French filmmaker Eva Husson. Her first film Bang Gang (A Modern Love Story) was a critically acclaimed drama about an orgy club run by teenagers that was compared to Larry Clark's seminal Kids.
Her new film Girls of the Sun (Les filles du soleil) stars Golshifteh Farahani and is inspired by a story director Husson read about the exploits of real-life Kurdish women taken hostage by Islamic State fighters, who escaped and then took up arms against former captors.
When a debut film no one has heard of lands in competition it's always a huge surprise. AB Shawky has done that with his fictional narrative debut Yomeddine.
The film initially raised funds through a crowdfunding campaign when it was described as a coming-of-age comedic drama, a road trip where two outcasts discover the harshness of the world outside the leper colony where they have spent all their lives. The film, set in Egypt, is based on characters AB Shawky met while filming his award-winning documentary The Colony.
Cannes is something of a homecoming for Yann Gonzalez – he went to school there. His 2013 debut You and the Night featured Eric Cantona sporting a prosthetic penis, while his new film, Knife + Heart, sees Vanessa Paradis star as a 1970s porn producer in Paris whose attempts to make a legitimate film are ruined by a serial killer. The soundtrack is provided by French electro group M83.
Japanese auteur Ryusuke Hamaguchi is best known for his 2015 drama Happy Hour which, despite running to 317 minutes, won prizes at the Locarno International Film Festival. His offering, Asako I & II, is a romance of sorts and tells the story of Asako, whose first love suddenly disappears; two years later she meets his perfect double.
It is the eighth feature film of a director long held in high regard by cineastes but largely unknown otherwise. The competition berth will change that.
Sergey Dvortsevoy's Ayka (My Little One) is the Russian director's long-awaited follow up to his 2008 Un Certain Regard winner Tulpan. The former aviation engineer's sophomore film is about a young mother, Ayka, who cannot afford to raise her child.
There has been such a paucity of American arthouse directors in recent years that the elevation of Michigan native David Robert Mitchell is most welcome.
He's best known in the UK for his hit horror film It Follows. His new film Under the Silver Lake is a neo-noir comedy drama about a guy who investigates the mysterious disappearance of his beautiful neighbour, and stars Andrew Garfield and Riley Keough.
The Cannes Film Festival runs 8 to 19 May
Register for free to continue reading
Registration is a free and easy way to support our truly independent journalism
By registering, you will also enjoy limited access to Premium articles, exclusive newsletters, commenting, and virtual events with our leading journalists
Already have an account? sign in
Register for free to continue reading
Registration is a free and easy way to support our truly independent journalism
By registering, you will also enjoy limited access to Premium articles, exclusive newsletters, commenting, and virtual events with our leading journalists
Already have an account? sign in
Join our new commenting forum
Join thought-provoking conversations, follow other Independent readers and see their replies