Cannes Film Festival: From Twin Peaks to The Last Face - eight films that were badly booed
Some of the world's great filmmakers have suffered humiliation in Cannes - including Sean Penn, Sofia Coppola, Vincent Gallo and David Lynch 
James Mottram Comments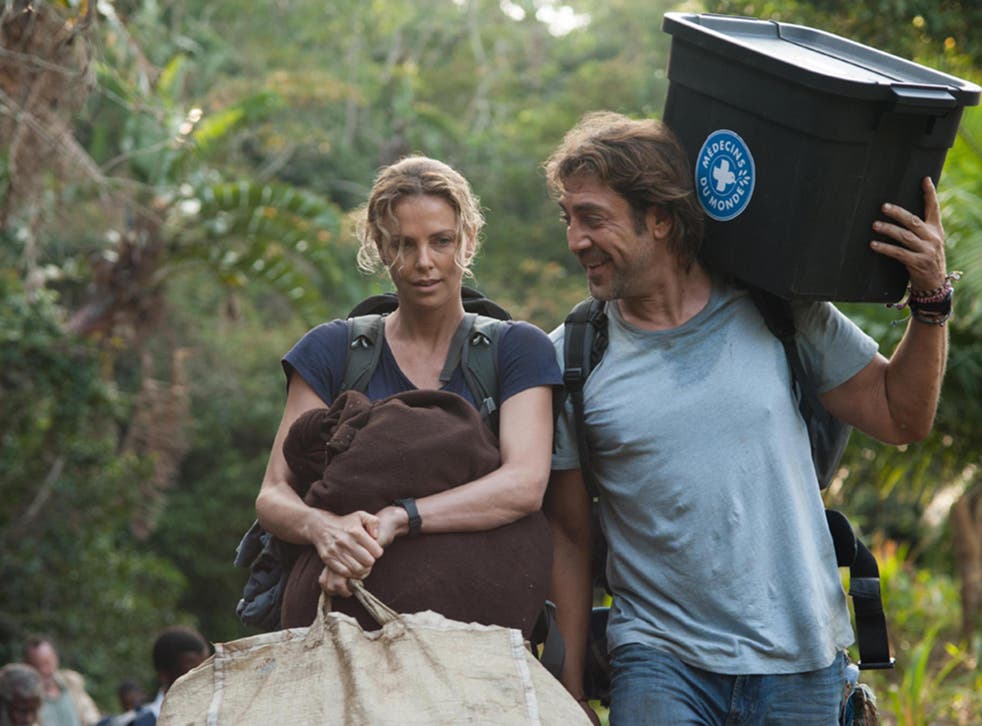 Sean Penn's new film The Last Face has just been released, quietly, in the UK. There's no big publicity drive for the film, no expensive advertising campaign, no fanfare. But choosing this time in May seems almost cruel: on the eve of the 70th Cannes Film Festival, the movie that became the whipping boy of last year's edition of the world's most prestigious cinematic gathering is finally slinking out on to screens.
The Last Face marks Penn's fifth film as director and the third to play in Cannes, following his 1991 directorial debut The Indian Runner (which had its premiere in Director's Fortnight) and his sublime third effort, The Pledge (in competition). With his latest unveiled on the final Friday at 8.30am, by the time the end credits rolled on this international aid worker romance, it was met with a cacophony of boos by the critics.
The screening was preceded by "toxic word of mouth", according to The Hollywood Reporter, and it didn't disappoint. The opening titles, over a map of Africa, likened the Liberian civil war and the ongoing present-day conflict in South Sudan to "the brutality of impossible love shared by a man…and a woman". It made the similar-themed Angelina Jolie-starrer Beyond Borders look like a masterpiece.
Amid war-torn conflict zones, an affair between a doctor (Javier Bardem) and the head of an international aid organisation (Charlize Theron, Penn's former partner) plays out. With its white saviour narrative wholly misjudged, the caustic reception was enough to ensure that in certain territories, including the US, it will not be released in theatres, instead going the VOD route.
While audience members at the official screening that night were more enthusiastic, the vitriol from the press left the cast shell-shocked. "I'm very surprised about the reaction, the extreme violent reaction from the press. I don't understand," commented Jean Reno, who co-stars as a fellow doctor. "Or I'm crazy. My wife is crazy. My agent is crazy. Everybody is crazy…I feel pain for him [Penn]. He doesn't deserve that."
Perhaps not, but this is the risk filmmakers take when they enter a film for a high-profile festival like Cannes. "The experience of watching your movie with an audience in Cannes, it's tough; I can tell you it's tough," says Olivier Assayas, who last year won a share of Best Director for Personal Shopper. "You're sensitive to every single breath, every single beat, every single cut. It's a hyper-awareness of what the film is, which is demented."
Assayas has suffered from the boo boys in the past – for both Personal Shopper and his reviled 2002 film Demonlover. Away from the festival, a normal release allows a slow build of audience awareness, he says. But in Cannes? "In two hours it's over, it's done, it's finished. You know how every single country, how every single festival programmer, is reacting to your film. You will know the next day the financial fate of your film, the artistic fate of your film, and possibly even the fate of your next project."
Indeed, some of the world's great filmmakers have suffered humiliation in Cannes – and some are coming back this year. Sofia Coppola returns with The Beguiled, a Civil War story previously made by Don Siegel with Clint Eastwood, starring Colin Farrell and Nicole Kidman. Her last outing in Cannes was the well-received The Bling Ring, but she's suffered in the past when her funky biopic Marie Antoinette was heavily booed.
Credit David Lynch too for having the guts to bring the first two episodes of Twin Peaks Season 3 to be unveiled as a special presentation. In 1992, just two years after he won the Palme d'Or for Wild At Heart, he saw his prequel Twin Peaks: Fire Walk With Me roundly booed by critics. Since then, Lynch has triumphantly returned to the festival with The Straight Story and Mulholland Drive, while Fire Walk With Me has gained a new cult appreciation.
Access unlimited streaming of movies and TV shows with Amazon Prime Video Sign up now for a 30-day free trial
Sign up
Does this mean critics can – whisper it quietly – actually get things wrong? Certainly, there is a tendency to overreact in Cannes to some films; jaded and sleep-deprived journalists, already anxious from the stress of multiple deadlines, queuing for films and being bossed by aggressive security guards, are not always in the best frame of minds. It takes something special to hold your attention. Anything that might be deemed pretentious is frequently slaughtered.
Over the years, I've seen some corkers in Cannes. Lars von Trier's dedication to Soviet filmmaker Andrei Tarkovsky at the end of Antichrist, shortly after all the genital mutilation, led to howls from the audience. The Nicole Kidman-opener Grace of Monaco was likewise met with derision, although controversy reigned over that one, with rumours of arguments between financier Harvey Weinstein and director Olivier Dahan.
The most memorable was certainly Vincent Gallo's The Brown Bunny, a film quite literally on the road to nowhere with its endless through-the-windscreen shots. And then just to top it all, a close-up unsimulated fellatio scene with Chloë Sevigny pleasuring Gallo's manhood; critic Roger Ebert called it "the worst movie" he'd ever seen in Cannes – though, in all fairness to Gallo, he recut it after the hostile reception.
Every year seems to produce one film that critics turn on – like the year Ryan Gosling arrived with Lost River, his only film as a director to date. While it played in the Un Certain Regard strand, away from the competition, there was always going to be huge attention on an A-List star going behind the camera. An experimental sub-Lynch tale, it was poorly received (though played better away from Cannes).
If all this suggests critics are a vicious, vindictive bunch, you should consider that just as many screenings are given rapturous receptions. Films like last year's unexpected German comedy Toni Erdmann, or The Artist, which went on to enjoy huge success at the Oscars. And no, there are no favourites. Michel Hazanavicius, who directed The Artist, suffered with his 2014 Chechnya-set The Search.
He's another filmmaker back this year in competition with Redoubtable, a true-life story set around a young Jean-Luc Godard falling in love with his actress during the making of 1967's La Chinoise. "Some are already predicting it will be ridiculous," wrote Sight & Sound's Nick James in his Cannes preview. Have the critics already found this year's target? Let's give it a chance first.
'The Last Face' is in cinemas now. The Cannes Film Festival runs from 17 to 28 May
Register for free to continue reading
Registration is a free and easy way to support our truly independent journalism
By registering, you will also enjoy limited access to Premium articles, exclusive newsletters, commenting, and virtual events with our leading journalists
Already have an account? sign in
Join our new commenting forum
Join thought-provoking conversations, follow other Independent readers and see their replies