Captain America: Civil War actor Daniel Brühl on Baron Zemo: 'It was interesting pulling the strings'
The Berlin-born actor on entering the Marvel universe, working with Chris Hemsworth and feeling like a grandfather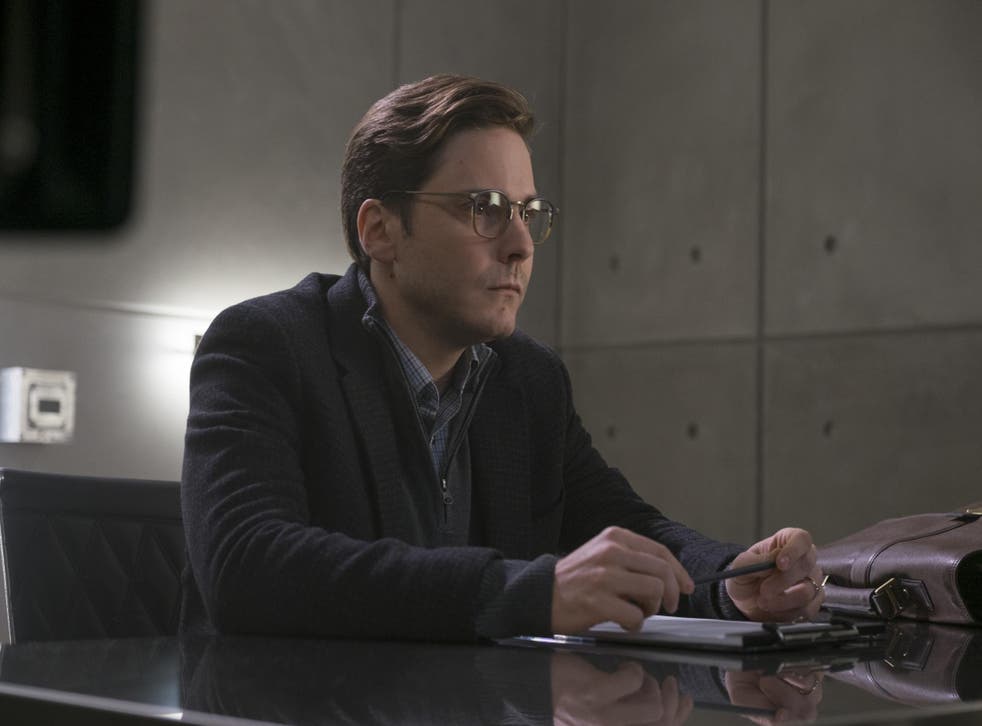 Daniel Brühl is recounting one of those outer-body experiences actors get working on a Marvel movie. Recruited to the cast of the latest superhero venture, Captain America: Civil War, he arrived on set keenly. "I, being very German, was overpunctual and stepping in the make-up trailer five minutes before my time. And all the seats were occupied by Scarlett [Johansson], Chris [Evans] and Robert [Downey Jr]. This was one of these moments where I thought, 'Shit, I'm here!'"
This "rollercoaster ride", as he puts it, hasn't stopped since. The first floor of the London hotel where Brühl is holed up, dutifully promoting his role as the villainous Zemo, is awash with Avengers. A beefed-up Evans, who plays Captain America, stalks the corridor. Elizabeth Olsen, who joined the franchise as Scarlett Witch in last year's Avengers: Age of Ultron, glides down it with all the precision of a catwalk model. And Anthony Mackie – aka The Falcon – can be heard booming with laughter in the next room.
By comparison, Brühl is simply attired, in a pale grey pullover and navy slacks, quietly sipping his afternoon coffee. In the past he's worked with Quentin Tarantino, playing the German sniper in Inglorious Basterds, and Ron Howard, winning Bafta and Golden Globe nominations for his turn as Austrian racing driver Niki Lauda in Rush. But, still living in Berlin where he was raised, you're just as likely to find him in a German, French or Spanish-language movie.
He was at least able to call on one A-List friend before taking the plunge to join the Marvel team: Thor star Chris Hemsworth. The two became friends after starring in Rush. "I emailed him and said, 'What do you think?' He said, 'Do it. Definitely. You will enjoy it. They will take care of you.'" Sadly, Hemsworth's Thor is one of the few Avengers not to return for this enormous – and hugely entertaining – superhero showdown. "I would have loved to have a scene with Thor," Brühl smiles.
33 Superhero films set for release between 2016 and 2020

Show all 34
It hardly matters, with a story that draws from the 2006-2007 comic series written by Mark Millar, in which the Avengers are pitted against each other after a law is brought in to regulate their activities following the bloody fallout of a rescue mission in Lagos. "That's why I was attracted to this story," says Brühl. "All these moral questions these superheroes have…Are we really that perfect? What damage are we causing?"
As the film's global PR campaign cranks into gear, you can expect to see #TeamCap and #TeamIronMan everywhere, as Evans' Captain America and Robert Downey Jr's metal-suit-sporting Tony Stark go head-to-head. "To see who is choosing which side is fascinating," says Brühl. But what about his character? Can't we get #TeamZemo trending? "That's what I said," he chuckles. "I need some support!"
He's hardly the first European to join the Marvel universe – following in the footsteps of Stellan Skarsgård, Julie Delpy and a number of Brits – but his presence indicates the savvy nature of über-producer Kevin Feige, who met with Brühl in London long before the shoot began. The actor admits he's not exactly an expert in the source comics. "I was very scared before the first meeting. I thought, 'Oh God, what if he's asking me professional Marvel questions...?'"
Fortunately, there was no entrance exam to pass. Brühl's character is also markedly different from the Baron Zemo in the comics, who wore a purple mask to disguise a disfigured face. Rather than the typical army-raising, world-conquering nemesis, his character in the film is a shadowy figure (with a penchant for bacon and coffee). "It was much more interesting to have this mysterious guy in the background who pulls all these strings."
Brühl isn't quite so mysterious. Born in Barcelona to a German father and a Spanish mother (the story goes, she didn't trust German hospitals and wanted to give birth in Spain), he also had a splash of French in the family. "I grew up with half-French cousins because two of my German uncles married French women, so I always consider myself as very European," he says. "That's why my goal was to work in different languages and different film cultures."
Access unlimited streaming of movies and TV shows with Amazon Prime Video Sign up now for a 30-day free trial
Sign up
His late father Hanno Brühl was a director of both documentaries and TV features, and Brühl got to work with him when he was 19 on the 1999 TV movie Hin und Weg. "That was very strange," he admits. His career escalated quickly, with 2003's Bafta-nominated Goodbye Lenin! In the very same year he was profiled as one of the Berlin Film Festival's Shooting Stars. This February, he presented the award to a new crop of young talent. "I felt like a grandfather," he groans.
Yet there can be no doubt that the 37-year-old Brühl is now one of the top European actors of his generation. "He's a really intelligent guy, very believable," admits Michael Winterbottom, who cast him in The Face Of An Angel, his film inspired by the Amanda Knox case, in which Brühl played a documentary filmmaker. Other directors who have been drawn to him include Anton Corbijn (for A Most Wanted Man) and Bill Condon (The Fifth Estate).
Brühl will next be seen alongside Emma Watson in Colonia, a harrowing true-life tale set in Pinochet-era Chile. Playing a German citizen kidnapped into the abusive Colonia Dignidad sect, he met a real victim as part of his research. "With somebody who is alive and tells you stories...you realise that...sometimes it was unbearable to listen to these stories," he stammers. "And the film, we couldn't possibly show the whole horror, because it would be impossible for an audience to see that."
Having also shot two forthcoming Second World War stories, Alone In Berlin and The Zookeeper's Wife, with Jessica Chastain, it's been a tough year. He's barely been at home. "Now I feel a certain homesickness, because I've been travelling so much. I want to take it easy now and only do the stuff I really believe in. So this is a change which just happened this last year." Making back-to-back movies is a young man's game. "I was like that when I was a 'Shooting Star'," he chuckles. "Now I'm an old man."
Captain America: Civil War opens in cinemas on 29 April. Colonia is released on 1 July.
Join our new commenting forum
Join thought-provoking conversations, follow other Independent readers and see their replies