Carrie Fisher was a hero to all women, an example of how to be utterly fearless to the end
Though forever iconic for her role as Princess Leia in the Star Wars movies, Fisher offered even more to the world off screen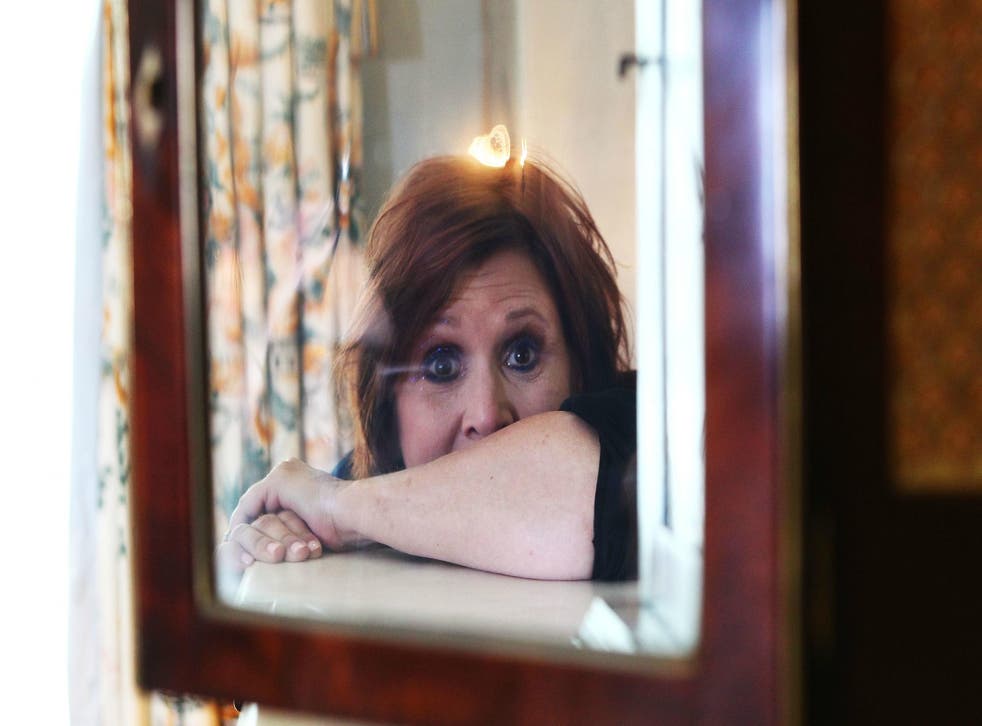 Cinema has lost a true icon in Carrie Fisher - she'll always be the cinnamon bun-haired princess who fought her way through the Star Wars movies like a fire was at her toes.
In Leia, Fisher gave us the ultimate survivor. This was someone who had lost everything: her family, her home, every remnant of her former life. Later (in The Force Awakens) she lost her own son to evil, her brother to some unknown fate, and even her greatest love.
Stripped of everything and yet, still, she blazed on. She never bowed down to fear, never to grief or hopelessness; Leia is the spark that carries the eternal struggle.
For that, Fisher will always be remembered, and has even gained a kind of immortality from it. But for women, there's a sense we've lost something so much greater, because everything Leia represented on screen, Carrie Fisher brought to her own life.
She was the kind of woman capable of uniting us all, because she exemplified our struggles while proving we never have to back down or give into our fears.
Fisher's life wasn't easy, there's no quietly dancing over that fact; whatever accolades and public devotion that came her way, she was still a woman who suffered from mental illness and who went through periods of self-medication through cocaine and prescription medication.
But her real power - and the wonderful gift that she gave to the world - is that she refused to be silent on these matters; she refused to shackle herself to Hollywood's idealism of quiet, subservient women languishing in their glamour like porcelain dolls.
Carrie Fisher Dies: Twitter tributes from around the world flood in
She wrote and spoke about her struggles with a ground-breaking courage, and it's hard not to feel like her words have been anything but invaluable in breaking down the stigma around mental illness, particularly in how it's perceived in women.
In her novel Wishful Drinking (yes, she was both a movie star and an incredibly talented writer), Fisher penned the following words: "At times, being bipolar can be an all-consuming challenge, requiring a lot of stamina and even more courage, so if you're living with this illness and functioning at all, its something to be proud of, not ashamed of."
Access unlimited streaming of movies and TV shows with Amazon Prime Video Sign up now for a 30-day free trial
Sign up
For anyone suffering from any kind of mental illness, that sentence seems to open up the universe; it's the kind of thought that people can cling to in those darker days, to know that just every day in the life of someone with a mental illness marks a genuine act of courage. Fisher saw that, even if the rest of the world refuses to do so.
Because Fisher, just like Leia, rebelled. She spoke up: as a woman, younger or older in life, as someone with bipolar disorder. She always seemed to teach one lesson to women everywhere, one of the most important lessons there is: own yourself. Own yourself fully and completely. Only then will you find freedom.
And no matter how set Hollywood was on selling her body, squeezed into that infamous metal bikini, Fisher never let those passing whimsies of youth and beauty occupy her mind or diminish her spirit.
Remembering Carrie Fisher's hilarious award speech for George Lucas
Another kind of fearlessness unto itself, and one that became solidified when she returned to the role of Leia in The Force Awakens; now, no longer a princess but a general, a leader and a fighter against those who would dare to underestimate her because of matters so small and inconsequential.
When the world tried to tear apart the imperfections of her older face, she hit back perfectly on Twitter with: "Please stop debating about whether or not I've aged well. Unfortunately, it hurts all 3 of my feelings. My body hasnt aged as well as I have. Blow us."
That tweet is exactly why we'll remember Fisher so fondly. She may have been a multi-talented force: actress, novelist, and one of Hollywood's most sought after script doctors; and many would have carried those gifts like a sombre burden, but the magic of Carrie Fisher was that she treated it all like some delightful, enchanting joke.
She was one of the greatest inspirations out there, simply because she told women to live. Live as fearlessly and as vibrantly as our own spirits yearn to.
Register for free to continue reading
Registration is a free and easy way to support our truly independent journalism
By registering, you will also enjoy limited access to Premium articles, exclusive newsletters, commenting, and virtual events with our leading journalists
Already have an account? sign in
Register for free to continue reading
Registration is a free and easy way to support our truly independent journalism
By registering, you will also enjoy limited access to Premium articles, exclusive newsletters, commenting, and virtual events with our leading journalists
Already have an account? sign in
Join our new commenting forum
Join thought-provoking conversations, follow other Independent readers and see their replies