Casting JonBenet's Kitty Green: She is the latest director to use re-enactment as a way of getting to a greater truth
The Australian director explores the unsolved child-murder case of JonBenét Ramsay in Colorado by asking members of her local Boulder community to audition for a film about her murder
Kaleem Aftab
Wednesday 26 April 2017 14:00 Comments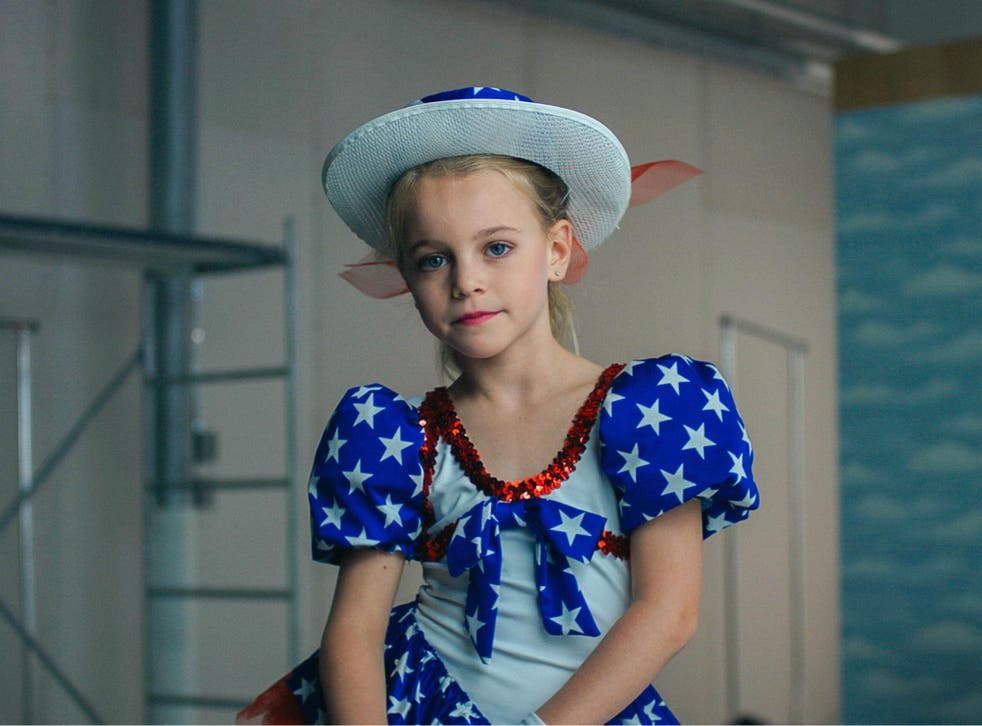 The 1996 death of JonBenét Ramsay in Boulder, Colorado was as mulled over and deciphered as the Madeleine McCann case in Britain.
There are remarkable similarities. The parents in the Ramsay and the McCann cases were cast under suspicion. The young girls had both been sleeping at the time they first vanished. Both remain unsolved despite massive police investigations and media coverage, a fact that has led to numerous documentaries, films and news stories.
Given all the coverage, it raises the question of whether we really need yet another film weighing up the theories of whether one, or both, the Ramsay parents accidentally killed their daughter, or was it her 9-year-old brother who had recently attacked his sister, or a kidnapping gone awry?
Following a botched investigation in which police failed to search the basement of the house where JonBenét lay dead, we will probably never discover the truth. The documentary reveals that the case is now used as a "how not to investigate" by the Boulder police force.
But just when one thought that there was nothing else to say about the murder, Australian director Kitty Green's new film, Casting JonBenet, manages to find a unique angle.
Rather than interview people and ask them to talk about the case as in a traditional documentary, Green asked the members of the Boulder community to audition for a proposed film about the murder. A film that the wannabe actors were told in the audition would never be made. Casting JonBenet is made up of the audition tapes.
"Rather than looking at who killed JonBenét Ramsay – there have been a lot of documentaries about that, we were looking at, I guess, the legacy and mythology surrounding the case. The Cultural obsession," says Kitty Green.
"It's been 20 years and she is still on the cover of magazines. We looked at ways people are obsessed with the crime and the way people create their own narratives in order to explain a story where there is actually no explanation, it's not solved and probably never will be, so they are coming up with their own narratives to make sense of something that will probably never make sense to them."
The film drew rave reviews at the Sundance and Berlin film festivals, with Netflix buying the movie to show on its platform.
Access unlimited streaming of movies and TV shows with Amazon Prime Video Sign up now for a 30-day free trial
Sign up
The Australian director is no stranger to looking and uncovering controversial subjects. Her debut film, 2013's Ukraine is not a Brothel, saw her go undercover for over a year to expose Femen, the Ukrainian feminist group famous for their topless protests. Using a mix of interviews, archive material and original recordings, Green tells the story of the women in the neo-Situationist group.
"Ukraine is not a Brothel is like an observational film. I followed those girls and got abducted by the KGB, it was craziest thing I've ever done," says Green, who was arrested while filming Femen make a topless protest against Belarusian President Alexander Lukashenko in 2011.
"Casting JonBenet was a lot more controlled, it was structured early on and we knew what we wanted to achieve. But what we did not know was how people would react to this experiment. That was the most surprising thing, how honest they were and how personal it got."
In addition to the moments in the casting room, Green is the latest director to use re-enactment as a way of getting to a greater truth, than that which may be achieved by simply asking someone to tell their story straight to camera. Urging people to act out their experience rather than tell them is becoming increasingly popular in documentary filmmaking.
Cambodian director Rithy Panh used re-enactments in his 2003 film, S-21: The Khmer Rouge Killing Machine, which saw two former prisoners return to Tuol Sleng Prison where they meet their former captors. The guards and interrogators give a tour of the prison, re-enacting their treatment of prisoners.
At the recent Qumra festival in Doha, Panh told me that S-21 and others of this ilk cannot be seen as re-enactment movies because, "Re-enactment presupposes that I know what happened. I'm not perpetrator or victim at S-21 so it's not really re-enactment. I call it memory of body. We see a truth through their gestures."
The best documentary prize at this year's Berlin Film Festival went to Raed Andoni's Ghost Hunting, in which Palestinian men build a set to mimic an Israeli prison they were kept in, and then recreate events from their time in jail.
"I don't see past as part of our memory. I see it as part of our present life and also part of our future," says Andoni, who believes that it creates a more authentic and present way of recounting an event. "Sometimes we have to face some ghost living inside us. I'm searching for a trauma. But I'm not a psychologist, I'm a storyteller, and my aim is to take the journey."
On re-enactments, Andoni argues, "This is a kind of a cinematic decision. They are building their own memory. The re-enactment helps them go deeper and see their past from a different perspective. That's why I asked them to play the role of the interrogators; only professional actors play the role of the prisoners. I don't want to be a slave of memory. I want a new point of view."
The Bafta winning documentary The Act of Killing sees perpetrators of the 1965-66 killings in Indonesia re-enact their crimes in the style of their favourite film genre.
Director Joshua Oppenheimer says, "Art can force people to confront, not things that they don't know, but force people to confront what they are too afraid to talk about. It's sort of like art's task is to get us to look at our most painful truths. It's like the child in The Emperors New Clothes, opening the space to finally get us to talk about things that we have been too afraid to talk about at that moment."
What's different about Green's approach is that she hasn't used protagonists directly affected by the incident in question. As such the result is more light-hearted and easier on the viewer. The revelations of the side characters means the film soon stops being about the murder, but about the wider community – one that has quirky elements and personalities that Green likens to Twin Peaks.
Green was inspired to make a film like this partly after hearing a Louis CK joke about the discarded casting tapes for the part of the little girl in Schindler's List, and by an 8-minute short film she made in 2015, The Face of Ukraine: Casting Oksana Baiul. Baiul was a figure skater who in 1994 won Ukraine's first Olympic gold medal.
"Ultimately, it's about getting different people's perspectives on something that is well known," says Green on her approach. "There were some odd characters, but when they sat down and talked about their experiences, their own pain and connection to the case, they were humanised in some way. It's a human story with a loss of life and that is horrifying and that gets lost in the sort of who-did-it mystery."
'Casting JonBenet' is on Netflix from 28 April
Register for free to continue reading
Registration is a free and easy way to support our truly independent journalism
By registering, you will also enjoy limited access to Premium articles, exclusive newsletters, commenting, and virtual events with our leading journalists
Already have an account? sign in
Join our new commenting forum
Join thought-provoking conversations, follow other Independent readers and see their replies