Catherine Hardwicke interview: Twilight director on how her touching cancer film Miss You Already is different to her dark teen dramas
'I think it's important that the male characters are sexy, fully dimensional, normal guys who I hope subvert your expectations'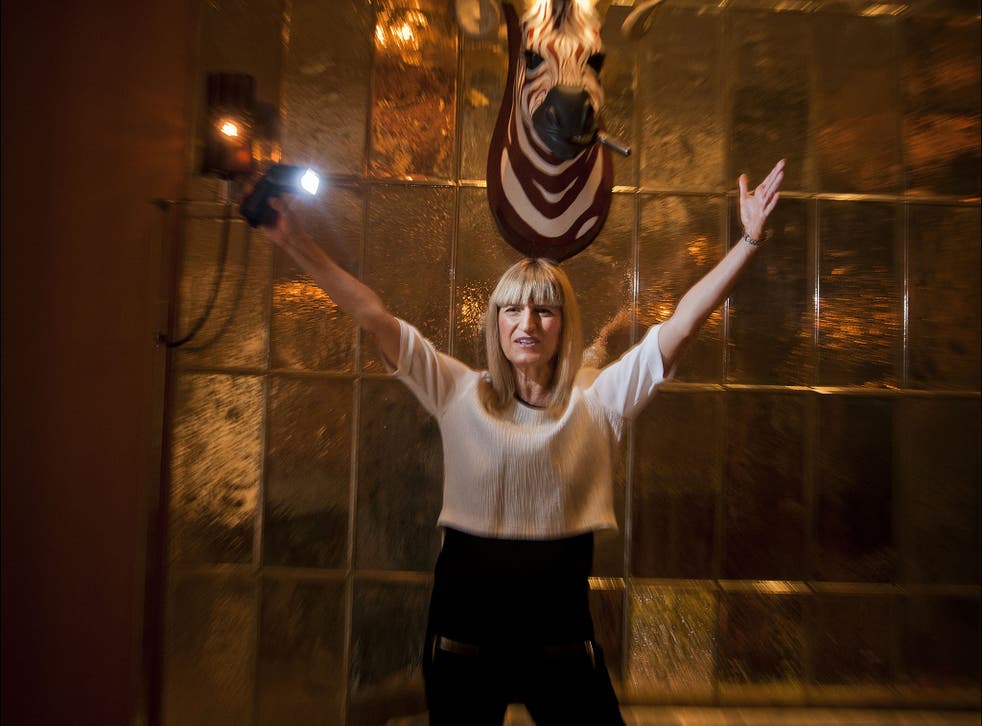 There was a time when Catherine Hardwicke thought she was going to rule Hollywood. It was 2008 and the first Twilight movie had just pulled in almost $70m (£45m) on its opening weekend, at that point a record for a female director (it was broken last year by Sam Taylor-Johnson's take on Fifty Shades of Grey).
Heading in for a meeting with Summit, the small studio who had just seen their gamble on a young adult vampire saga pay off spectacularly, thanks largely to their director's adept handling of Stephenie Meyer's overblown tale, Hardwicke began speculating on what might happen next.
"I thought I'd be offered many fun things," she says with a dry laugh. "I thought there would be maybe an office or the chance to develop new projects. Then when I got to Summit there were all these balloons and congratulation signs everywhere and I couldn't help thinking, wow I've heard sometimes they give people cars when a movie has gone well. Guess what I got? A mini cupcake. It's funny. I really was so, so naïve."
Talking to Hardwicke now, at a month shy of her 60th birthday, it's hard to imagine anyone believing she would be happy with an iced cake and a balloon. She's forthright, formidable and often funny, honest about the career she might have had were she a man, and yet still enthusiastic about the movies she does make, the most recent, Miss You Already, opened in UK cinemas yesterday.
Miss You Already seems an odd choice for Hardwicke. Her reputation is for boosting the careers of young stars. She made her name with the dark Thirteen, a film that didn't so much examine teenage life as obsessively pick over its scabs, before turning to skateboard culture in Lords of Dogtown, roughing up the Bible's most famous birth in The Nativity Story and then making headlines with her passionate take on Twilight. It's slightly surprising to see her helming this outwardly conventional tale of two thirtysomething friends (Drew Barrymore and Toni Collette) who are torn apart when one is diagnosed with breast cancer.
"I was interested. I hate that idea that if you get cancer you automatically become a saint or a hero. I like that Milly [Collette's character] is neither of those things. Milly just stays Milly," she explains, adding that her father died of the disease and "was still himself throughout but also wicked funny, putting zingers out to the last minute".
She wasn't initially convinced by the story, which is adapted by Morwenna Banks from her award-winning Radio 4 play Goodbye. "I worried that it might veer too much into sentimentality" she says. "So awesome Morwenna flew out to Venice Beach with Chris Simon, the producer, and we tried to explore where we could toughen it and make it funnier, and as we went on and kept digging at it so I just fell more in love."
The result is a tough but still tender update on the sort of weepies that dominated Eighties cinema. A Beaches with more droll jokes or a Terms of Endearment where the dying heroine instead of making peace with her premature end heads off on a bender, loudly rails against the loss of looks and life. It's an argument in favour of the freedom to be yourself regardless – something that Hardwicke clearly identifies with. One of three children, she was raised in McAllen, a small city on the Texan/Mexico borders. Her father looked after the family farm while her mother taught at the local primary school. It was, she admits, an unusual childhood in which Huckleberry Finn-style adventures such as paddling boats across the Rio Grande came hand in hand with "people getting stabbed, a lot of violence, drugs. It really was the Wild West. I had a lot of freedom and my dad was pretty unconventional. It doesn't really fit most people's childhoods".
Her route into film was equally unusual: a high-school aptitude test led to the suggestion of a career in either engineering or architecture. She chose the latter but ended up feeling frustrated at the lack of creativity, despite graduating from the school of architecture at the top of her class. Deciding her future lay in film, she applied to UCLA and ended up spending 16 years as a production designer working on everything from cowboy film Tombstone to David O Russell's war movie Three Kings.
Access unlimited streaming of movies and TV shows with Amazon Prime Video Sign up now for a 30-day free trial
Sign up
In 2003 she made her directing debut with Thirteen, a film she co-wrote with her ex-boyfriend's teenage daughter Nikki Reed, whom she had known since Reed was five. "Miss You Already reminds me a bit of Thirteen, because it was a very grounded story because I knew Nikki so well. There's a lot of crazy, messy life in both movies."
Her aim with Miss You Already was to make a film about women's concerns that wasn't simply a women's movie: "Yes, it's a film about women's fertility and IVF treatment and breast cancer, but you know most men have to go through stuff like this with their wives or girlfriends or if they themselves contract a disease, so why wouldn't they be interested? I also think it's important that the male characters are sexy, fully dimensional, normal guys who I hope subvert your expectations."
"Milly enjoys life and I wanted to show that," Hardwicke says. "We all have a friend who's kind of a trainwreck and if you go out with them that night you're probably going to get drama. I've had many friends like that through the years – they're a bit of a nightmare but it's still exciting."
It was also important the central storyline felt realistic, that the edges weren't sanded away. "I have friends who are going through this and I wanted to show the different reactions people have to the disease. You don't have to be ashamed or keep it to yourself and you can still have a fun, crazy, successful life and be a sexual being and a great mum. It doesn't all stop with the diagnosis. I've seen some people say 'Oh the film is manipulative' – but if you're making a movie about someone with cancer how can it not be emotional?"
Nor that Hardwicke herself has often been allowed to let emotion get the better of her. "Let me tell you if you're a high-powered woman on a job then you can't ever cry," she says. "When I was doing Twilight there was a moment when it was snowing and hailing in the middle of the set and I couldn't finish shooting the scene, so I went behind a tree and cried for like 30 seconds and came back and then went 'right we're going to do this and this'. On that film I never went over budget, never went over schedule, never fired people or yelled at people, nothing. But I get told that I'm emotional and difficult and cried on sets." She laughs. "Listen I've been on sets where male directors have fired the crew, gone over schedule by a month, two months, even three, gone over budget by millions, come in unprepared, not even had a shot list, yelled and got into physical fights with people or, you know, brought hookers to set… No one says they're difficult. Or I've also seen a big man, a former football player, who cried on set and you know what happened? People gave him a round of applause and said he's so sensitive… If somebody says there's not a gender bias, that there's not a double standard, then they do not have their eyes open."
Does she believe that double standard has had a knock-on effect on her career? "I said in print after Twilight came out that I'd love to do a superhero movie – did anyone call? Not one person, but we won best action sequence at the MTV awards and Twilight had just made $400m (£257m). Let's just admit that any guy who'd done that every studio would have called them and been like 'lets do a three-picture deal. What's the next movie you want to make?' For me it was radio silence. I refused to give up so I called up about a script I'd loved with loads of action sequences and said I'd love to meet on it and they came straight back and said 'no we want a guy'. The guy they eventually hired had no box office close to what I'd done but they wanted a guy because it was action."
It's infuriating but she refuses to let it get her down, and has chosen instead to focus on what she terms "passion projects". She recently worked for free with Lady Gaga on the powerful short Till It Happens To You, a public service announcement focusing on sexual assaults at university – "I hope that with every story that comes out and every voice that joins in condemning this there will be a seismic change and that we will stop blaming the victim and attacking women for how they dress and behave" – and has sold a TV series focusing on architecture (where she began her career) and the clash between commerce and ideals.
Meanwhile, her next film is an adaptation of popular young adult novel Stargirl, and she is enthusiastic about working with its largely unknown stars, Joey King and Charlie Plummer. "It's super fun working with actors at the start of their career," she says. "They've been up to my house and we've been playing around trying different things." Given her record, expect them to be household names by this time next year.
'Miss You Already' is now on release
Join our new commenting forum
Join thought-provoking conversations, follow other Independent readers and see their replies