The Square's Claes Bang on fame, Elisabeth Moss and The Girl in the Spider's Web
There is no stopping the Danish star of Palme d'Or winner 'The Square' who has landed the villain role in 'The Girl With the Dragon Tattoo' sequel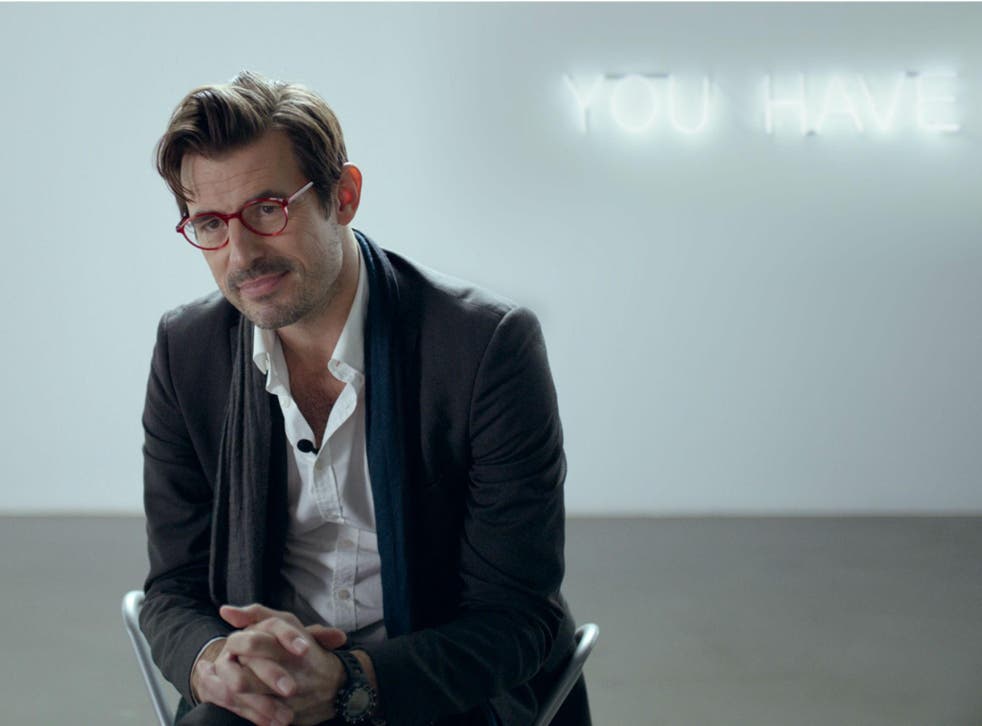 The names Bang, Claes Bang. He's the 50-year-old Dane who came out of nowhere to become everyone's new favourite actor at Cannes. The star of Palme d'Or winner The Square had everyone gushing over his boyish good looks and acting prowess while social media went into overdrive with many of his newfound fans calling on him to be made the next Bond.
Hollywood also took note. While Bond may be an ambition too far, mostly because Daniel Craig seems like he's never going to leave office, Bang has managed to follow in Craig's footsteps in one respect as he has landed the explosive villain role in The Girl With the Dragon Tattoo sequel – The Girl in the Spider's Web. Sadly we won't get to see him in a face-off with Craig, who along with Rooney Mara has left the series. Instead it will be The Crown star Claire Foy sporting the body art.
When I meet with Bang in a London members club he seems shocked by his mid-career success. "I've been an actor for 30 years," he says. "I started off in a high school musical." And now he's bemused that people are watching The Square in as far-flung places as China.
As a young actor he thought he was destined to be a star when he was admitted to the National Danish Theatre School, one of only eight students accepted each year, who all benefit from a wage. He graduated in 1996 and since then has largely worked in his homeland. He has small roles in all the hit Scandi noir series such as Borgen and The Bridge, but nothing to make you sit up and notice.
Then came the call from Ruben Ostlund, the director who had a worldwide hit with Force Majeure and specialises in stories that question the cosy complacency of white male Scandinavians. In The Square he takes on white privilege by satirising the art world and deconstructing power relationships, especially along race and gender lines.
Bang plays an art curator at a Swedish museum who decides to put on an exhibition that will showcase the equality of humans by providing a space where all men and women are equal irrespective of backgrounds, but the facade of his white liberalism is highlighted when he has his smart phone stolen and he makes blind accusations about who is responsible. This comes back to bite him when an immigrant boy highlights the unintended consequences of his accusations. It turns out that his utopian social experiment has a glass ceiling.
In 2014 Ostlund and the film's producer, Kalle Boman, actually created the exhibit The Square at the Vandalorum Museum in Varnamo, Sweden. It was a social experiment that Bang heard about only later when he was called in to audition for the role of Christian.
"I got an email with what they wanted me to do at the casting and also information about the work of art that was out there," he says. "At the casting they asked me to prepare a speech about the exhibition that you see in the film, and there is a lot from the casting that makes it into the speech in the film."
Bang's infatuation with the moral questions thrown up in the film are etched across his face as he discusses the exhibition and the impact of the film: "At least in the Western world, where we are living, these common values of trust and care, what do they mean? Do they still have a meaning? There are a lot of people who want to live where we live because they are scared s***less where they are living and they are coming to the West and how do we deal with this.
Access unlimited streaming of movies and TV shows with Amazon Prime Video Sign up now for a 30-day free trial
Sign up
"I'm Danish and I can't say that my country did anything good for refugees, but Ruben is Swedish and they took on their responsibility as a country. To do that art exhibition at this point of time, I think that's absolutely interesting. The way we go about our lives, do we really think what trust and care actually means?"
For all the seriousness of that statement, what's amazing about The Square is that the film is a riotous comedy. Ostlund is laughing at white privilege. But Bang says he couldn't think about that when playing the role, "It's about that for sure, but when I'm acting I'm not thinking about the greater themes, I'm just thinking about the character in the given moment. You have to trust that when you put the situations together one after another that it will say something about white privilege but shooting the scene I just have to think about the fact that I have had my wallet stolen and I just want it back."
It's such a brilliant performance and, although Bang didn't model it on anyone in particular, he does admit to looking at the fashion sense of Daniel Birnbaum, the director of the Moderna Museet, the museum of modern art in Stockholm and reading and learning an interview with art curators to understand their way of thinking.
"There is an issue in the film, are you going to lose your funding if you do something weird?" He says. "I found out that in Denmark that you're not that dependent on private money as you are in Sweden. There is an obligation to display art that people will want to fund because you have a responsibility to a lot of people."
Bang admits that he had his own qualms about a film that questions the value of the art world, or at least the people in it. "I was a little bit scared when we started because I love museums and I'm an artist for God's sake, and I just had this thought that we shouldn't s*** where we eat and it's easy fun to make fun of it and mock it. To say the art world is bulls*** is not something I would do – I think there is so much cool stuff out there, and this film is a work of art, somehow."
He stars with Mad Men's Elisabeth Moss, who plays a journalist with whom Christian has an affair with after meeting at a museum party. Bang says that the relationship, which contains the most amazing condom scene committed to film (but no spoilers here) is also a blur of fact and fiction.
"I think this is loosely based on something that has happened in Sweden, somehow. I'm not really sure who, but there has been a story of a journalist stalking a museum director and the thing with the condom is something that a close friend of Ruben's has done. So it's like Ruben is picking off all these things from his own life so you have no clue who you are portraying in this scene but it's obviously someone that he knows."
He says of Moss: "When I was cast, Elisabeth was not on board yet, because I was not sure if Ruben had decided which language the film was going to be in at first. My character was called Fabrice when I came on board and I think Ruben thought of having a French actor for my part. When Elisabeth came on, she brought such a great quality to the role and I think that's when I knew it would be in English."
He's finally ready for his own superstardom. When The Square put him on everyone's most wanted list, Bang fulfilled a commitment to appear in an adaptation of Martin Crimp's play The City in Denmark despite being urged to make an American studio film instead.
"I love to work anywhere, but because there is so much attention after The Square my three agents wanted me to quit the play when I did it. I refused as I thought it was an interesting and brilliant play, and I didn't just want to run straight off to Hollywood. I don't give a s*** where the work is, just as long as it's interesting."
However, Bang is no fool, and when the bigger prizes came with the carrot of starring roles, he has taken them, starting with the plum villain role in Girl in the Spider's Web. He says about the villain role: "He's not your psychopath baddie, he's a fixer. This is an opportunity for me, because I have never been better than I am in The Square. I'm proud of it, so let's get all the attention that I can."
'The Square' is out now
Register for free to continue reading
Registration is a free and easy way to support our truly independent journalism
By registering, you will also enjoy limited access to Premium articles, exclusive newsletters, commenting, and virtual events with our leading journalists
Already have an account? sign in
Register for free to continue reading
Registration is a free and easy way to support our truly independent journalism
By registering, you will also enjoy limited access to Premium articles, exclusive newsletters, commenting, and virtual events with our leading journalists
Already have an account? sign in
Join our new commenting forum
Join thought-provoking conversations, follow other Independent readers and see their replies