The Independent's journalism is supported by our readers. When you purchase through links on our site, we may earn commission.
The Cloverfield Paradox review: Surprise Netflix film is a gargantuan misfire
An attempt to discern what the hell went wrong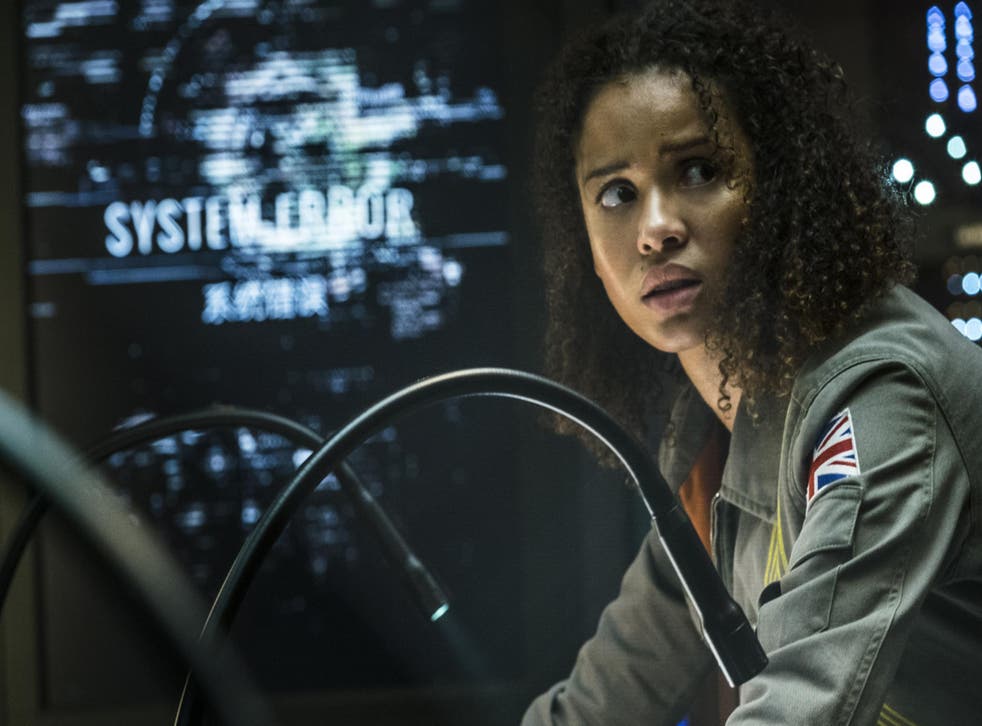 The excitement of getting to watch The Cloverfield Paradox - a brand new film viewers weren't expecting to see for another three months - dissipated about halfway through an exposition-laden opening movie scene version of wailing sirens telling you to pick up your remote and watch anything else instead.
Originally titled God Particle and slated for an April release by Paramount, the latest entry in the canon of Cloverfield films was unexpectedly unveiled by Netflix instead in what many deemed another "genius" move from producer JJ Abrams.
Genius is the right word for it: by the end of Monday (5 February), it became clear the decision was a (very expensive) stunt which had lured people - disarmed by the surprise element - into watching a head-scratchingly awful dud. There were no one-star reviews to turn people away, you see.
The Julius Onah-directed film's misgivings are heightened by the disappointment at play. Set in the year 2028, it follows a crew of space cadets in a bid to provide an ailing Earth with infinite energy. How exactly that links to Cloverfield - released ten years ago in January - may seem confusing and remains so when the credits finally start rolling. The over-arching timeline is explained away with every mention of (spoiler) alternate ones completely undercutting what made Matt Reeves' found-footage treat and its surprise 2016 sequel 10 Cloverfield Lane such delights: monster movies grounded in realism. This latest entry has turned the once-burgeoning series into a sham.
The crux of the entertainment comes in the guise of watching such an impressive ensemble (Oyelowo! Ziyi! Brühl!) attempting to turn characters so one-note you struggle to recall their names into something worth your (and their) time. Everyone struts about somehow managing to disguise their panic, hoping that their appearance in a 'people-are-gonna-lose-their-shit-over-this' Abrams project can help them through unscathed (only Gugu Mbatha-Raw, as lead character Ava, succeeds).
Did they sign on the dotted line in the blind faith that his attachment would rescue this - a film that doesn't even try to explain how the hell Elizabeth Debicki's character came to be fused to a wall - from becoming the unmitigated disaster it is? Very probably - but not that you can blame them.
The Cloverfield Paradox - trailer
From Super 8 to game-changing TV series Lost, Abrams - a writing-directing-producing showman who had thus far proved unstoppable - has built a career out of envelope-pushing "mystery box" tales (quite literally in the latter's case). Save for the fact his name is attached to the credits, however, its hard to see such a master being responsible for the film's failings. Instead, what smacks as most frustrating is the creative team behind entertainment company Bad Robot's willingness to permit the brand to be sullied by something that wasn't supposed to be linked to Cloverfield in the first place. Despite some enticing connections, the direct link - presented in quite literally the final 20 seconds - feels cheaper than Poundland bog brush.
The most staggering thing about Cloverfield 3 is how it went from being one of the year's most anticipated films to what is sure to be one of its weakest in the space of a few hours aided rather admirably by Chris O'Dowd's arm.
For more on 'The Cloverfield Paradox,' check out our writers Jack Shepherd and Jacob Stolworthy's podcast 'The LOST Boys' in which the pair review and analyse the new Netflix release. Listen and subscribe here on iTunes.
Follow Independent Culture on Facebook
Join our new commenting forum
Join thought-provoking conversations, follow other Independent readers and see their replies