Dallas Buyers Club actor Michael O'Neill: I didn't recognise Matthew McConaughey the first time I saw him on set
Michael O'Neill plays the film's antagonist Richard Barkley, who is hot on the heels of McConaughey's Ron Woodruff for drug smuggling
Neela Debnath
Wednesday 04 June 2014 11:37 Comments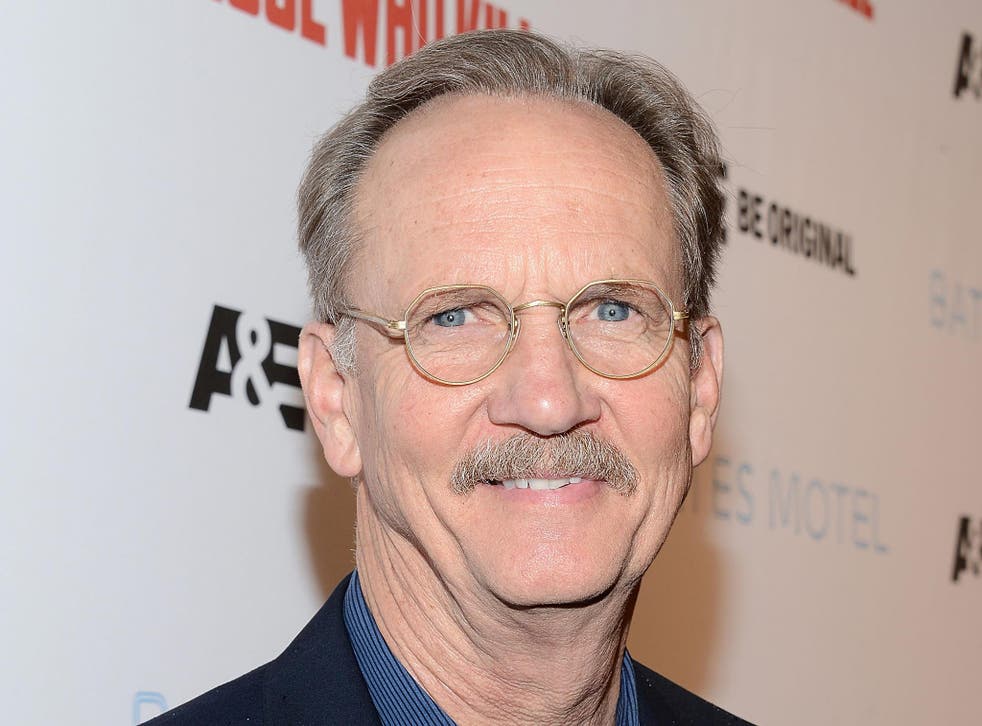 One of Matthew McConaughey's co-stars in the Oscar-winning Dallas Buyers Club has admitted that he initially didn't recognise the star because of the drastic transformation he had undergone for the role.
Michael O'Neill, who plays the steely bureaucrat Richard Barkley, said "When I first entered I didn't recognise Matthew, I was waiting for him to come into the hospital room to go to work and he was already there. He'd lost so much weight, it was a bit shocking to me when I finally realised."
McConaughey lost over three stone to play real-life Aids patient Ron Woodruff. The weight loss had consequences though, with the actor starting to lose some of his eyesight and having very little energy to do simple things, such as going for a run. He also stayed indoors and avoided the sun in order to develop a pale complexion for his character.
Dallas Buyers Club film stills

Show all 13
"Once I saw him, I realised that something very special was going on. The commitment of these actors to this project was far beyond anything that I have seen and so it was kind of thrilling," O'Neill explained.
The film garnered three Oscars, with McConaughey winning the Best Actor award, while Jared Leto took home the award for Best Supporting Actor. Leto too, lost around three stones for the role of Rayon, a trans woman suffering from HIV.
Dallas Buyers Club tells the true story of Woodruff, who smuggled life-prolonging drugs from Mexico into America, and sold them to other patients during the height of the Aids crisis in the Eighties. The drugs were a combination of ddC and peptide T, which had not been approved by the Food and Drug Administration (FDA), the government body which regulates all medicines in America.
O'Neill's character serves as the face of the FDA, who pursues Woodruff and the Dallas Buyers Club. The actor says that despite playing the antagonist of the film, he wanted to be part of the project to "remind people" of this recent history.
"I came of age in New York City at the time the Aids epidemic was raising its ugly head and I remember vividly – not only the sense of loss the we were feeling – but the great sense of fear and trepidation because none of us understood anything about it," he explains.
At the time O'Neill was living in Chelsea, New York, near St Vincent's hospital, the "ground zero" of the disease.
Access unlimited streaming of movies and TV shows with Amazon Prime Video Sign up now for a 30-day free trial
Sign up
"I'm ashamed to say it now, but I can remember walking by that hospital and breathing in a shallow way out of a fear of – 'oh my god, what if it's airborne?' 'What if I'm crossing its path?'"
"The plague was that ubiquitous and terrifying for us all, but when you see the devastation that it wreaked, there's so many wonderful actors, so many wonderful people, who were creative, who were taken by the disease," O'Neill adds.
Although the film is based on events in the Eighties, Dallas Buyers Club has had an effect on American healthcare today. Only last month, legislation was passed to allow terminally ill patients to try experimental drugs that have yet to receive FDA approval. Under the "Right to Try" laws, patients in Colorado will be the first to benefit from these new measures, with Missouri, Louisiana and other states likely to follow.
O'Neill says that he is "really proud" that the film has resonated with the audience on so many levels.
"Not only are we reminding people that the disease is still out there - and let's not be cavalier about it - but they've actually made adjustments in the protocol [...] So I'm immensely grateful if we've had that impact. That's big."
Dallas Buyers Club is out now on Blu-ray and DVD
Register for free to continue reading
Registration is a free and easy way to support our truly independent journalism
By registering, you will also enjoy limited access to Premium articles, exclusive newsletters, commenting, and virtual events with our leading journalists
Already have an account? sign in
Join our new commenting forum
Join thought-provoking conversations, follow other Independent readers and see their replies