Dan Bacon: How to Talk to a Woman Who is Wearing Headphones - a short screenplay
Christopher Hooton
Tuesday 30 August 2016 11:56 Comments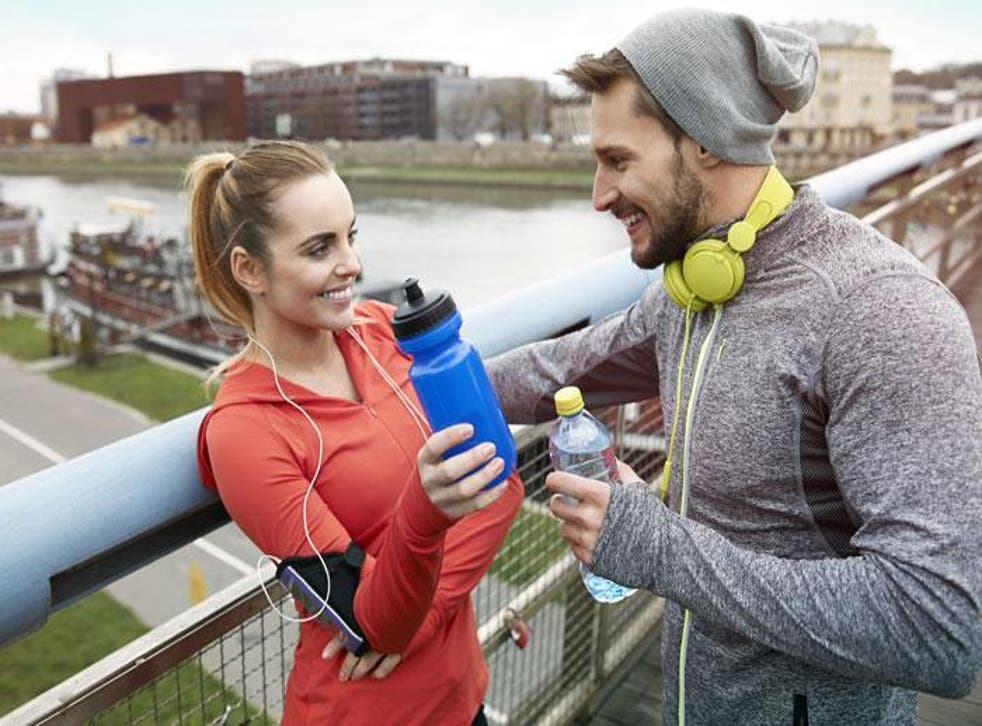 Dan Bacon aka The Mordern Man aka The Pedestrian Accoster appalled the internet today with a blog post entitled 'How to Talk to a Woman Who is Wearing Headphones'.
Full of subtle tips like 'Stand in front of her (1 to 1.5 meters) and … wave your hand in her direct line of vision' it reads more like a guide to successfully using a hand dryer than interacting with a real live human being, and comes with a starter conversation to get other would-be nuisances off the blocks.
Here I give it a more realistic edit and explore its potential as a short:
You: [Smile in a friendly, confident manner] :) Hey – I know it's not normal for people to talk to someone with headphones in, but I was walking along and saw you and thought – wow, she's a cutie, I have to say hi. I'm Dan, what's your name?
Woman: [Usually flattered by the compliment and impressed by your confidence to approach her like that Baring teeth] Back off or so help me god I will dropkick you into that canal.
You: [Add in some humor] Cool…nice to meet you Jessica. I don't normally talk to girls with headphones, but your big green headphones were just calling out to me.
Woman: [Most likely laughing, smiling and enjoying the interaction Assuming the expression and demeanour of the Alien when it bursts out of John Hurt's chest] And your individually-toed running shoes were calling out to me. I was thinking, 'what absolute weapon actually wears those?', but then you opened your mouth and used the word 'cutie' and it all made sense.
You: [Let her know that you have something to do/somewhere to go, so she understands that you're not going to stand there talking to her for 30 minutes] Anyway, so I'm just out doing a bit of shopping at the moment. I'm on my way to a store up the street. How's your day going so far?
Woman: Terribly. I was 78 minutes into a podcast when you started saying things with your mouth and now I'm going to have to work back in 15-second increments to find where I was up to. What are you shopping for, microwavable pulled pork and a DVD of The Hangover Part III? If it's a can of whoop ass you're looking for I might be able to help.
You: Attempt to placate/impress her by looking at your fitness tracker and saying 'phew, just another 8,000 calories to burn then(!). [Pause] Awh crap, I was supposed to think that bit, not say it!
Access unlimited streaming of movies and TV shows with Amazon Prime Video Sign up now for a 30-day free trial
Sign up
Woman: [Tiring of your shit] Lol.
You: [Flexing muscles in an apologetic and yet patriarchal manner] Look, can we start over? I'm really a great guy. And that's an evidence-based claim, you can read testimonials and user ratings from every woman who has ever allowed me to be in her vicinity. It's all online.
Woman: [Silent]
You: Ah screw it, you stuck up bitch!
Audio cue: John Carpenter-esque synth line
WOMAN chokes MAN using the cable of her headphones, while informing him they're actually more of a teal colour.
You: [With dying breath]: Ha you don't even have Bluetooth headphones! I never wanted you anyway.
Jump cut to later that day. A dog on a nearby barge has his nose over the edge of the boat and is inhaling deeply. The barge owner, upon hearing noise, exits the boat to find his dog chewing on a leg, the foot of which is still covered by a five-toed shoe. The iPod Shuffle attached to the corpse is somehow still working; a motivational remixes playlist including four songs by Robin Thicke diffuses into the night air.
Register for free to continue reading
Registration is a free and easy way to support our truly independent journalism
By registering, you will also enjoy limited access to Premium articles, exclusive newsletters, commenting, and virtual events with our leading journalists
Already have an account? sign in
Join our new commenting forum
Join thought-provoking conversations, follow other Independent readers and see their replies