Daniel Wolfe: From directing music promos to feature films
He made his name in music promos – now he's directed his first feature. Daniel Wolfe tells Kaleem Aftab how it happened
Kaleem Aftab
Monday 23 February 2015 20:02 Comments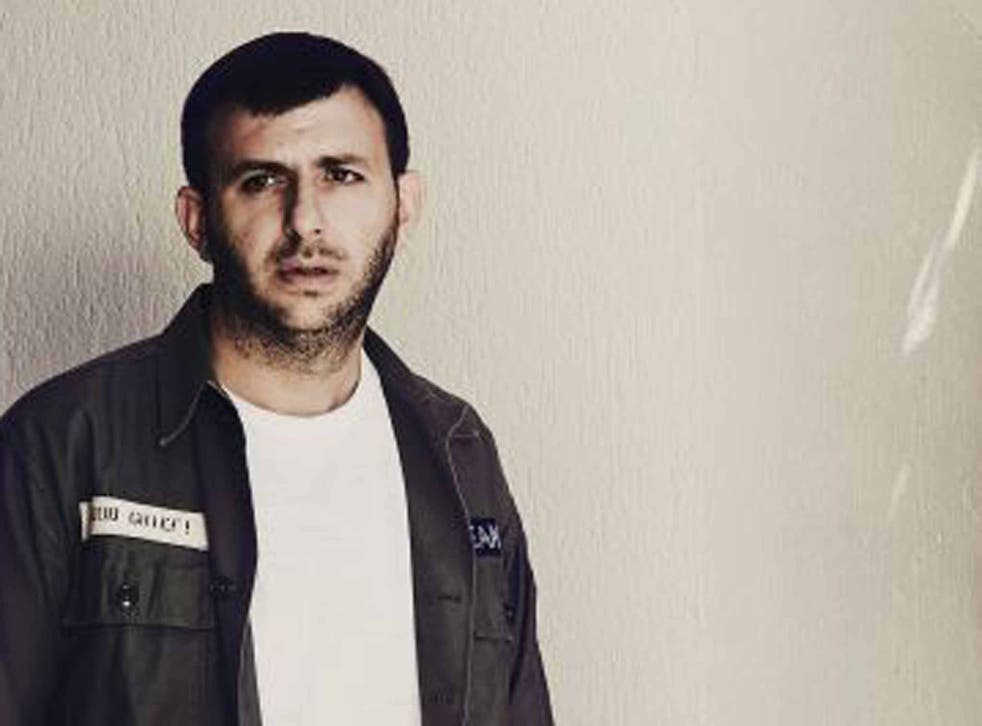 Daniel Wolfe established himself as one of the brightest directorial talents in Britain with his music videos. His promo for "Time to Dance", a song by French dance outfit The Shoes, featured Brokeback Mountain star Jake Gyllenhaal as a serial killer slaughtering hipsters in Dalston. The collaboration came about because Gyllenhaal voiced a desire to work with the British director after seeing the videos he made for the rapper Plan B.
Now Wolfe, 35, is taking the route trodden by the likes of Spike Jonze and Mike Mills and making the jump from music promos and commercials to feature film-making. His debut, Catch Me Daddy, is a chase movie inspired by a news story about a family who employed bounty hunters to track down their daughter when she ran off with her boyfriend.
Wolfe struck upon the idea for a film about honour crimes while on a writer's retreat at Ted Hughes' old house in Mytholmroyd. "I'd seen articles appearing about 'honour crimes', as the press refer to it. One case in particular drew our attention and that was the use of white thugs, or the press used the term 'bounty hunters'. I've been writing a lot of stuff about quite masculine worlds, so the idea of doing something that takes place over one night, with a female protagonist, seemed quite enticing."
Its unusual heroine, Laila, is one of the stronger points of the film. Far from the depiction of the well-meaning Asian girl, tied up in a kind of Romeo-and-Juliet love story, that we find in films such as Bend It Like Beckham, Laila drinks lager, takes drugs, and wants to hit the nightclubs near the caravan park that she has holed up in with her lover. Her free-spirited nature often irks her Scottish boyfriend. Laila thinks her new life represents independence when in fact she has run from one patriarchal relationship into another.
Wolfe, like his fellow British directors Clio Barnard and Andrea Arnold, uses non-professional actors in principal roles. And in Sameena Jabeen Ahmed he has unearthed a gem. In December, she won Most Promising Newcomer at the British Independent Film Awards.
"She was tapped on the shoulder in Blackburn by one of our casting scouts while she was on her way home from work," recalls Wolfe. "She turned up and was just brilliant. She had access to her emotions, a vulnerability, and so she just lights up a room when she walks in."
The Manchester-born director cites the French auteur Bruno Dumont as his inspiration for street casting. Other touchstones for the Yorkshire-set project were the westerns of Sam Peckinpah, the photography of Paul Graham, and the prose and films of Pier Paolo Pasolini, which could well be why the action starts with a reading of a Ted Hughes poem.
Aware that his film might be accused of being yet another British movie that plays on negative Islamic stereotypes, Wolfe set out to steer clear of religion and politics – albeit not completely successfully. "The first thing we did was send it to our executive producer, a British Muslim, who read the script and thought it was an important story. Then we approached all the leading honour-crime charities. At the same time, I didn't want to make a religiously motivated film. We were more interested in stripping back religion, stripping back culture, getting back to the father-and-daughter story. They're not flying a religious flag."
Wolfe got into directing by chance. His first job was as a chef. He was on holiday in Vietnam in 2001 when he passed a poster advertising jobs on Phillip Noyce's The Quiet American, and snagged a role in the production department. The move from music video into feature films has become more of a necessity now that the budgets for pop promos have been slashed, he says. "It's funny because obviously you have a huge platform but the budgets are really difficult. The Shoes we did on a really tight budget, but we all liked the project. Jake did it for nothing. It's hard, which is a shame, because I absolutely love music videos as a form."
Access unlimited streaming of movies and TV shows with Amazon Prime Video Sign up now for a 30-day free trial
Sign up
Although he is credited as the director, Wolfe says that he works very closely with his brother Matthew, who has a screenwriter credit on the film. "He's a musician and when I've done music videos he's been very vocal. The idea for The Shoes video – he helped to come up with it. Then during the writing process we decided we wanted to make it together. I suppose the difference is that I speak to the actors – the actors need one voice otherwise it's confusing for them – and he doesn't want to do that. Film-making is so multifaceted: he was finding locations, came to every casting, he was in the edit, and because he is my brother we can talk honestly, which is great."
'Catch Me Daddy' is released on 27 February
Register for free to continue reading
Registration is a free and easy way to support our truly independent journalism
By registering, you will also enjoy limited access to Premium articles, exclusive newsletters, commenting, and virtual events with our leading journalists
Already have an account? sign in
Join our new commenting forum
Join thought-provoking conversations, follow other Independent readers and see their replies