David Oyelowo interview: The 'Selma' actor on being an African prince, struggling with American red tape, and talking to God
Oyelowo first gained recognition in the BBC1 drama 'Spooks', and has since appeared in films including 'The Butler', 'Interstellar' and 'Jack Reacher'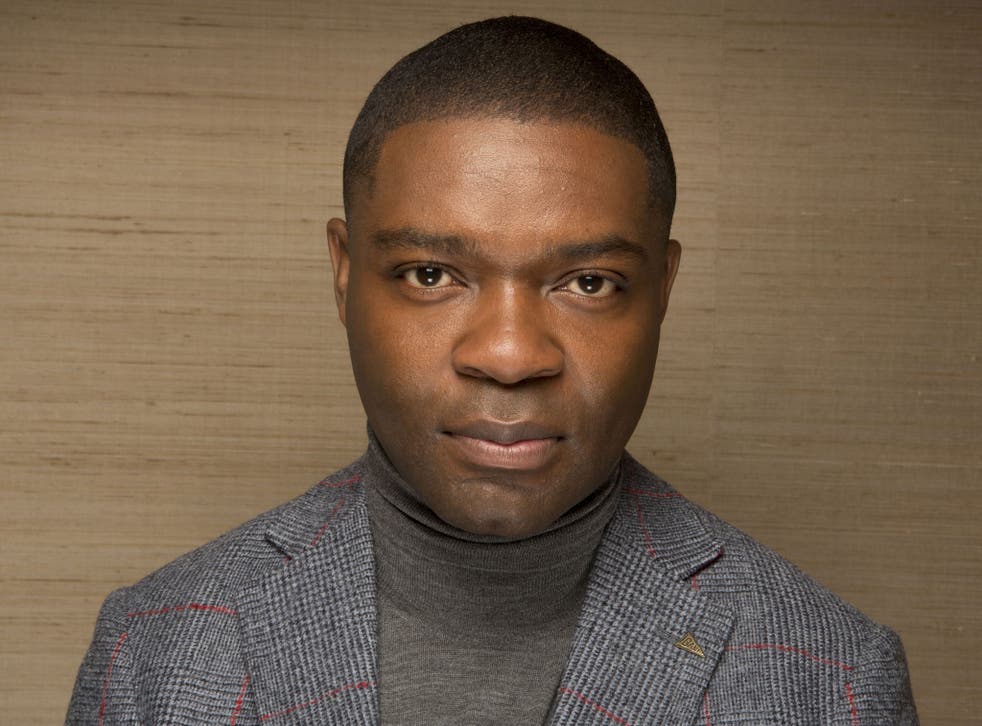 You have to keep on ringing the changes if you're going to have a long career You need to preserve an idea in people's minds that you can play several types of character, otherwise you accelerate the potential for an audience to get bored with you. I had to change things very quickly after [playing Martin Luther King in] Selma, and find roles that were unlike those I'd played before, such as in Nightingale, which is about a guy who suffers from dissociative identity disorder.
I talk to God every day He's very real for me. Taking on the role of Martin Luther King was a by-product of my relationship with God: He told me I was going to play him. That's nothing I am ashamed of or don't want to talk about, but I don't want to bash people over the head with it. And although I am a Christian, with what religion has become – a tool for so much of the bad stuff – I just say to people that I'm a person of faith.
Being a Nigerian prince isn't like being royalty here My grandfather was the king of a region in western Nigeria, where I had the privilege to live for seven years while growing up. But what we think of as royalty in the UK is very different to royalty in Nigeria: if you were to throw a stone there, you would hit about 30 princes. So it's a bit more like being the Prince of Islington: it was useful for getting dates but probably not much else.
Selma film stills

Show all 8
Every time I go to Africa, I feel like I hit true north There is a depth of feeling that I have for the continent, in the richness of the people, the suffering , but also the transcendent joy that is there – it's like nowhere else on the planet. I wouldn't say that it's in every country in Africa, but most I've been to have that same feeling.
UK films are told through the eyes of white characters, by white directors, with a white point of view Which is why I saw [last year's] Belle as a breath fresh air, as it was one of the first times where you had a [period drama] told by a black British lady [director Amma Asante] with a black British protagonist [played by Gugu Mbatha-Raw]. The only sad thing is that a lot of the money for it came from outside the UK.
I was lulled into a false sense of security when moving to LA I moved there with my wife in 2007, and because they seemingly speak the same language, I felt like this was a culture I could assimilate into and understand. But there are so many cultural differences in the way they look at the world. Coming from a self-deprecating, tiny island that's faced the fact that it's not as mighty as it once was, I have an outward-looking approach to life, while in America, being such a vast place, it's inward-looking and there are syndromes big and small that stem from that.
Bureaucracy is terrible in the States When I tried to open a bank account, I had to use my [British] driving licence as ID, but as it had fewer numbers than the American version, the woman behind the counter didn't know what to do, and said, "This can't be right!" The idea that my ID didn't fit her system was completely alien to her, so she didn't accept my application.
Do not let the sun go down on your wrath It's the best piece of advice I've been given, just before my wife and I got married. I've learnt not to go to bed having had an argument that I didn't resolve, because it only gets bigger overnight and becomes something that it wasn't in the first place. It's kept me happily married for 16-and-a-half years.
An actor of stage and screen, Oyelowo, 39, first gained recognition in the BBC1 drama 'Spooks', and has since appeared in films including 'The Butler', 'Interstellar' and 'Jack Reacher'. 'Selma', in which he stars as Martin Luther King, is out on DVD tomorrow
Join our new commenting forum
Join thought-provoking conversations, follow other Independent readers and see their replies