34 DC Comics movie villains ranked, from The Joker to Mr Freeze
As Joaquin Phoenix makes his cinematic debut as The Joker, where does he fall in the long history of DC villains on-screen?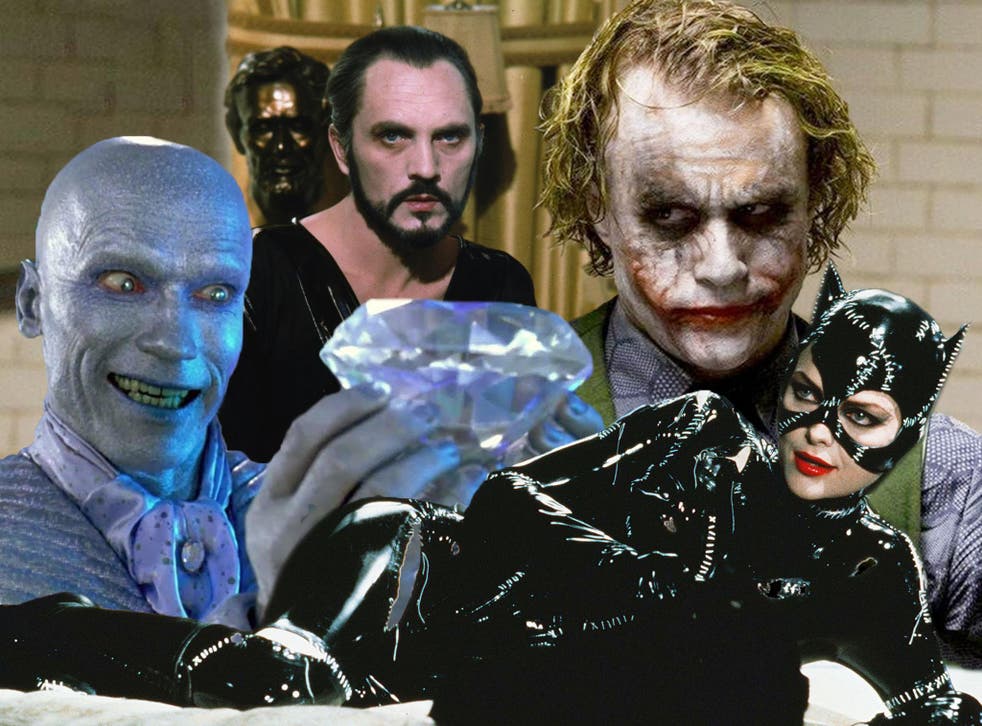 Before we all got distracted by the question of whether it glorifies vigilantism and paints a toxic portrait of male aggression, the biggest question mark surrounding Joaquin Phoenix's turn as The Joker was where it would fit in the great lineage of actors playing the role.
But the even bigger question is where it would fit in the pantheon of DC supervillains depicted on-screen, from the sublime Heath Ledger as The Dark Knight's clown prince of crime and Michelle Pfeiffer's slinky Catwoman, to the depressing lows of Arnold Schwarzenegger's endless punning as Mr Freeze and Cara Delevingne shimmying in an Egyptian mummy hat.
Ranking all 34 major DC movie villains reveals that they're all pretty fantastic, though. Maybe not the CGI blobs that Batman and Wonder Woman have faced off against in recent years, but even the ones from the recent past widely considered to be horrible.
And, yes, that includes Sharon Stone and her killer face cream in the Halle Berry Catwoman movie.
To mark the release of Joker, we've ranked every major DC villain performance to make it to the big-screen so far…
Click through to see who wins.
34 DC Comics movie villains ranked

Show all 34
Join our new commenting forum
Join thought-provoking conversations, follow other Independent readers and see their replies