Dexter Fletcher interview: Mr Sunshine talks switching to directing, Bugsy Malone and waiting for the 'Doctor Who call' from Steven Moffat
As an actor, life has not always been kind to Dexter Fletcher, but as a director, his star is reborn
Nicholas Barber
Saturday 28 September 2013 19:40 Comments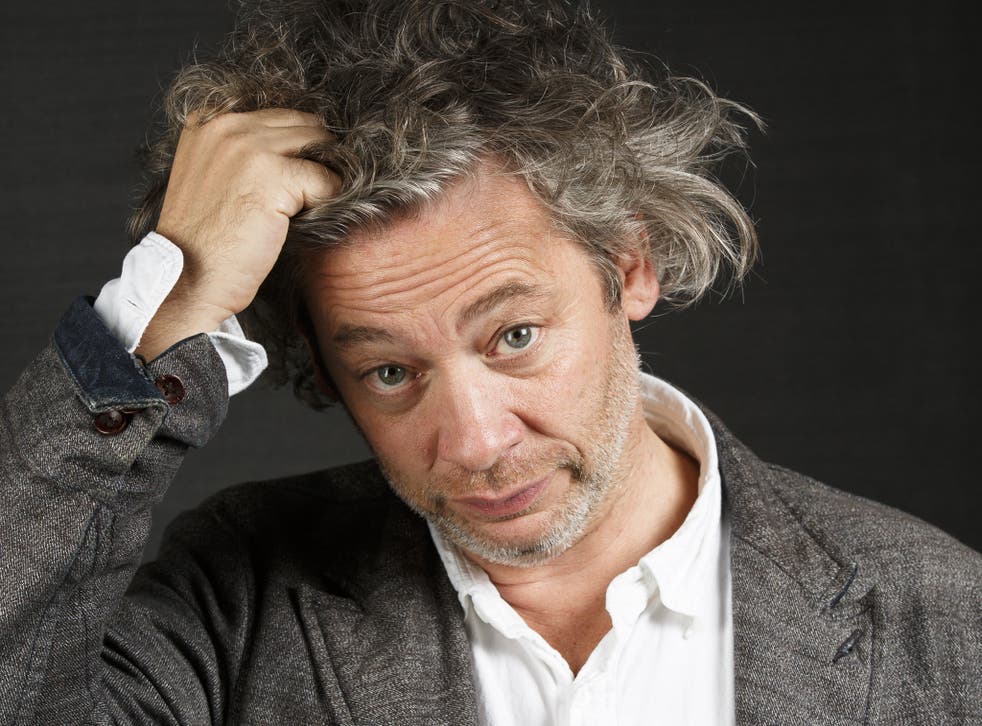 The users of IMDB haven't been kind to Dead Cert or Autumn. The latter, a post-apocalyptic zombie movie, scores 3.2 out of 10, while Dead Cert, a vampire cheapie, pips it at 3.3. Together, though, these films made a significant contribution to British cinema. They prompted Dexter Fletcher to become a director.
"I ended up acting in a couple of really bad horror films a few years back," recalls Fletcher. "I was turning up at sets where inexperienced people were making these badly written films – but they were doing it, that was the point. They were getting their films out there. And they were paying me, so they obviously had access to money. I just thought, I can make something better than this. I wasn't being arrogant. I genuinely believed I could do better. And I realised that if I thought that, then I should do it."
The result of this epiphany was Wild Bill (7.1 on IMDB), Fletcher's writing and directing debut. A cockle-warming East End comedy drama, it was accomplished enough to suggest that he had been itching to make films all along. That the job wouldn't have occurred to him without the combined terribleness of Autumn and Dead Cert is mind-boggling.
Alas, Wild Bill wasn't the hit it deserved to be (I blame the poster), but it put Fletcher, 47, in the frame to direct Sunshine On Leith, a big-hearted Edinburgh-set musical woven around the songs of The Proclaimers and based on a stage production of the same name. "It was the furthest removed thing from what I'd done before," he says, the morning after the film's Edinburgh premiere. "It's a feelgood film – that's what it is. But a feelgood film is just as difficult as any other kind of film. I wanted to stretch myself and challenge myself."
If there's a tinge of defensiveness to this rationale, it's not necessary. Sunshine On Leith, which sees two squaddies slotting back into civilian life after serving in Afghanistan, may be as cosy and corny as most jukebox musicals, but it offers viewers some cracking tunes, some terrific performances, and the opportunity to see Peter Mullan and Jane Horrocks singing "I'm Gonna Be (500 Miles)".
And it's confirmation, if any were needed, that the candid and affable Fletcher has a new career, four decades after he embarked on his last one. Even before his tenth birthday, he had trained at Islington's Anna Scher Theatre School (best known for supplying EastEnders with half its cast), and stolen the show as Baby Face in Alan Parker's Bugsy Malone. As a child star, he then worked with directors from David Lynch (The Elephant Man) to Derek Jarman (Caravaggio), before becoming a television heart-throb opposite Julia Sawalha in Press Gang at the end of the 1980s. (The series was written by the celebrated Steven Moffat - however Fletcher is "still waiting for the call" to appear in Doctor Who or Sherlock.)
The money and freedom which came with that early stardom led to a well-documented spell of drug addiction in his twenties. Like so many former child stars, Fletcher was soon unemployed. But unlike most former child stars, he was rescued by a solicitous fellow thespian: none other than Alan Rickman. Rickman persuaded the frazzled Fletcher to sign up for an off-West End play. He did the play, regained his confidence, and married its Lithuanian director Dalia Ibelhauptaite – about whose opera work he speaks with manly pride. Rickman was his best man.
Since then, the acting work has kept coming, in projects that have included Band of Brothers, four series of Hotel Babylon, and Lock, Stock and Two Smoking Barrels. Not a bad CV, by any standards. But after those first dazzling years, I wonder whether he switched to directing because he wasn't, in the words of Baby Face, "a big movie star now".
Fletcher rejects the idea. "No, I never set myself a massive goal. I wasn't going, 'I wanted to be Daniel Craig by now!' That's not realistic. Acting goes in peaks and troughs. I've been the teenage success, I've been homeless and driving around in my car and not knowing where to eat. You just want to keep working and learning, and I was doing that. If I hadn't done Wild Bill, I'm sure I would have acted in something else."
Access unlimited streaming of movies and TV shows with Amazon Prime Video Sign up now for a 30-day free trial
Sign up
Even so, there's no doubt that directing has become Fletcher's priority. "The offers and conversations that I'm having now," he says, "are more interesting as a director than as an actor." And, after all those peaks and troughs, he's applying himself to the job with a methodical focus which wasn't much in evidence during the Dead Cert/Autumn years. "As an actor, there's always that fear," he concedes. "You don't know where the next job's coming from, so you say, 'I'll do that, I'll do that, I'll do that'. Your choices are not always clearly thought out, and you can end up taking mis-steps. But I can apply what I've learnt along the way to my directing career."
And what has he learnt? "I've just got to keep making good choices," he says, with the conviction of someone who's determined not to lose his footing a second time. "As a director, you've got to be constantly on the look-out for a story that grabs you and engages you from the moment when you have the first meeting to the moment when you've finished the film and you're talking to Nick from The Independent. And you've always got to find the film which will let you make the next film after that. I remember after a screening of Wild Bill, [film producer] Duncan Kenworthy said to me, 'It's good. They're going to let you do it again.' That's stuck with me. After every film, I want the chance to do another one."
After Sunshine On Leith, that's a dead cert.
'Sunshine On Leith' is released this Friday
Dexter Fletcher's top musical moments
'Fit as a Fiddle' in Singin' in the Rain
You could choose the whole film, couldn't you? But my favourite song is the one at the start, when Gene Kelly and Donald O'Connor are recalling the days when they were young hoofers, working their way up. Brilliant.
'The American in Paris' in An American in Paris
There's an amazing moment when Gene Kelly looks at the painting and it comes to life. It's the fantasy ballet. He always does a fantasy sequence in his films, Gene Kelly.
'Money Money' in Cabaret
Not to be confused with the Abba record. This is Joel Grey and Liza Minelli singing a very funny song after Liza realises that a fabulously rich German count has come into her life. It's interesting, Cabaret, because all the musical numbers happen in the cabaret club as opposed to in the outside world.
'Let's Misbehave' in Pennies From Heaven
It's the sequence when Christoper Walken is miming to a song, doing a striptease, and tap-dancing on the bar. That's impressive.
'You Give a Little Love' in Bugsy Malone
I've got to have Bugsy Malone, haven't I? "Fat Sam's Grand Slam", that's a great cinematic moment. But the best bit is the singalong at the end: [sings] "La la la la-la-la-la."
That's a varied and eclectic selection, don't you think?
Register for free to continue reading
Registration is a free and easy way to support our truly independent journalism
By registering, you will also enjoy limited access to Premium articles, exclusive newsletters, commenting, and virtual events with our leading journalists
Already have an account? sign in
Join our new commenting forum
Join thought-provoking conversations, follow other Independent readers and see their replies