Does Britain have a problem with race when it comes to film distribution?
With Dear White People only getting a limited cinema run and Beyond the Lights going straight to DVD, charges of institutional racism have arisen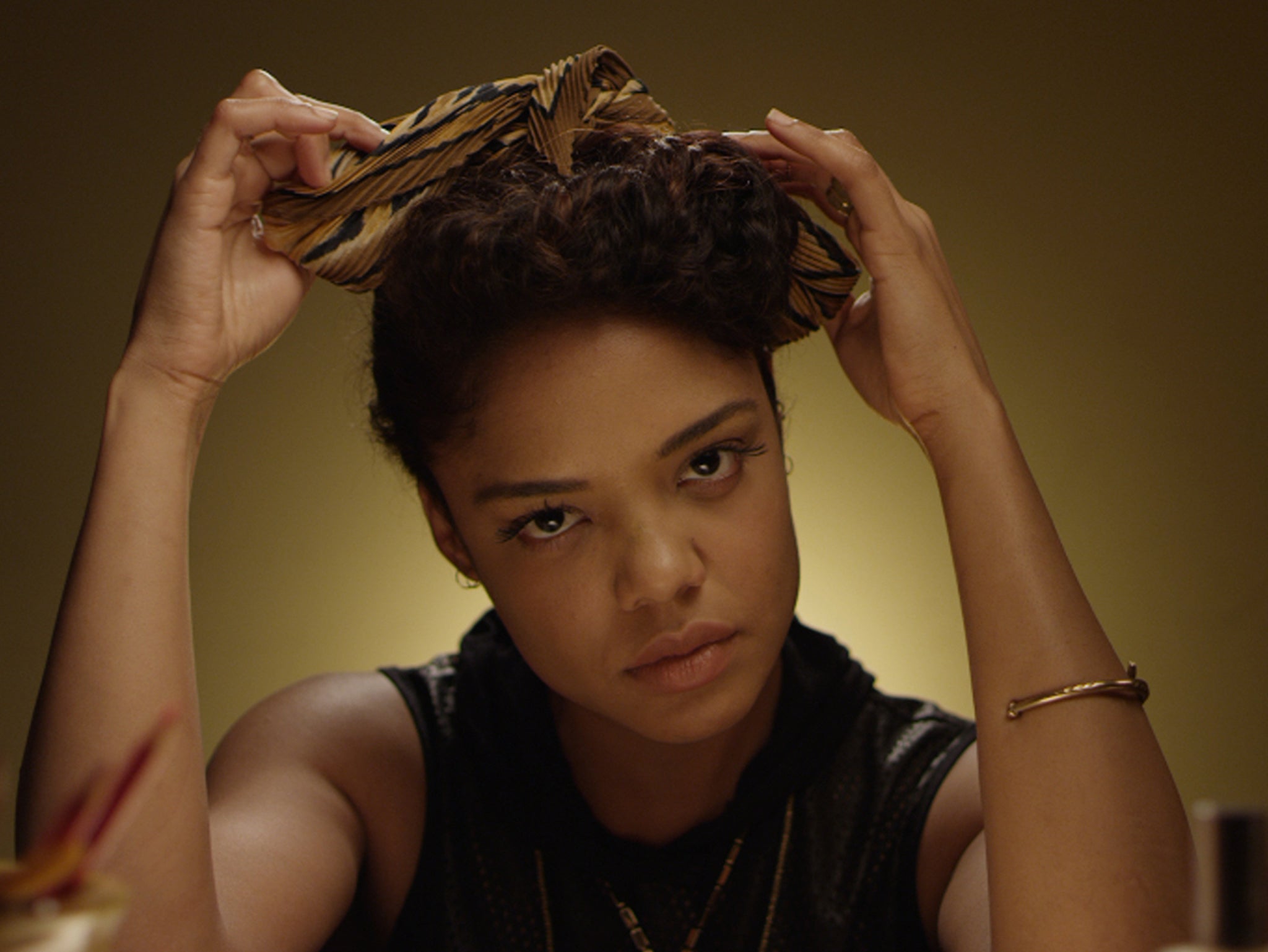 Accusations of institutional racism have long plagued the film industry. And despite steps to increase diversity in recent years, those charges aren't about to stop. This month, they have reared their head again following the failure of two acclaimed US films featuring black leads to get proper distribution in UK cinemas.
Dear White People, a satire about race in an American university, won prizes at Sundance and the Independent Spirit Awards and earned director Justin Simien a place in Variety magazine's "10 Directors to Watch" list.
Telling the story of four black students at a predominantly white university and their reaction to a "blackface" Halloween party, it's also incredibly timely, dealing head-on with US racial politics in a period when the subject is right at the top of the news agenda. Its UK premiere comes weeks after both the racist killings in Charleston and the outing of "black" activist Rachel Dolezal as white by her parents.
And yet, despite both its acclaim and relevance, it was not snapped up by a major distributor for cinema release in the UK. Instead, it took The New Black Film Collective, a network of film exhibitors which usually organises one-off screenings, to champion the film. Since acquiring the theatrical rights to Simien's film, the collective have battled to get the film into mainstream cinemas, but without much luck: after premiering at London's Prince Charles Cinema on Wednesday, it will have seven-day runs at that and one other London cinema, as well as in Nottingham, Manchester, Derby and Wales.
Priscilla Igwe, who runs The New Black Film Collective, says it was "disappointing" that two major independent chains turned the film down claiming it would not have a wide enough audience. Cinema owners are "taking white people for granted" and "making assumptions" that the film would not be of interest to them, she says, despite it addressing issues clearly relevant to people of all races. "There is a constant interest in black culture and an appropriation. It took white people to vote in Obama."
In many ways, the second film Beyond the Lights couldn't be more different from Dear White People – a big romantic melodrama, it focuses on the relationship between a British pop star (Gugu Mbatha- Raw) and the Los Angeles police officer (Nate Parker) who saves her from suicide. But rave reviews and the fact it has two British stars – Mbatha-Raw and Minnie Driver – has not saved it from going straight to DVD in the UK.
The New Black Collective is again hoping to help – it is currently in discussions with Universal over getting it shown in some cinemas. However the director Gina Prince-Bythewood told The Independent on Sunday that she was "tremendously disappointed the film is not getting even a small theatrical release in the UK". The cast is very disappointed as well, she said. "Gugu's performance is phenomenal and deserves to be seen at home. It deserves to be championed."
In a statement, Universal said: "We are very passionate about Beyond the Lights and wanted to give it the very best chance to reach the widest audience possible. In assessing the best release strategy for the film, we have had to take into account some key aspects, such as the US theatrical under-performance, the highly competitive and crowded UK theatrical market and limited talent availability in the UK to help promote the film."
But Ms Prince-Bythewood said she did not agree that the box office success in the US was not enough to warrant a theatrical release in the UK. She also pointed out that the cast and crew were available to appear in interviews to promote the film. "We were willing," she said. "They were unwilling to pay for any promotional travel for me and the cast."
Access unlimited streaming of movies and TV shows with Amazon Prime Video
Sign up now for a 30-day free trial
Sign up
Access unlimited streaming of movies and TV shows with Amazon Prime Video
Sign up now for a 30-day free trial
Sign up
She also expressed frustration at the assumption she perceived on both sides of the Atlantic that its leads' race somehow made it a niche production. "The film is 'a love story with two people of colour in the leads'. It is not a 'black film'. Black film is not a genre. I make films with people of colour that explore universal themes. I want people of all races to fall in love with my characters in the same way that I, as a black woman, fell in love with the characters of The Notebook, and Avatar and Bridget Jones Diary. And it has happened with Beyond the Lights. It received a standing ovation at the Toronto International Film Festival and UrbanWorld film festival in New York. Two distinct audiences. Unfortunately the film was not marketed to both."
Over here, the problem has seemed even more pronounced, with many actors of colour travelling across the Atlantic because of the lack of opportunities in their home country. It is a point of despair for black cinema historian Stephen Bourne. "Why aren't we embracing Gugu and supporting her and giving her the attention that we would a white equivalent?" he says of the Beyond the Lights situation. "It's always been the same – when a black British actor or actress makes a film and has a lead role they are marginalised. It is heart-breaking. This actress has gone to America to make this important film and then it can't get distributed here? Why?"
Mr Bourne says part of the problem is that the people making the decisions are still "predominantly white middle class coming from an educational background and cultural background that is anxious and nervous about embracing black culture – so they will argue there is no audience. So these films will get shunted off to art house cinemas, which are doing a grand job, but they should be seen more widely."
Those people making the decisions include the British Film Institute, who use lottery funding to aid the distribution of independent and specialised films. Ms Igwe claims the BFI refused Dear White People such a grant with "no justifiable reasons"
The most controversial films
Show all 20
The BFI says it has been supportive of the film showing it at the BFI London Film Festival last year and bringing it back for the BFI Flare LGBT Film Festival in March this year – both were sold out. Ben Roberts, Director of the BFI Film Fund, says he can't comment on the specifics of the BFI's funding decisions, but does think that there are quite tangible reasons for its struggle to gain a decent theatrical release.
He believes the biggest issue for distributors was that the rights had already been carved up with a DVD release scheduled for August and a Netflix release in October, not giving cinemas enough breathing space. This is known as "breaking the window". Furthermore, the types of films that people watch at the cinema do not necessarily tally with those we choose to watch at home, he says – and "cinema bookers and distributors are very risk averse."
He also thinks that Dear White People's style of humour might have further made it a hard sell for distributors. "An American satire may have led distributors to think 'I don't think this is going to connect with my audience because it is an American experience,'" he said.
But Ms Igwe disagrees and believes that Dear White People "couldn't be more relevant or timely". "There are so many incidents of life imitating art imitating life in the film," she said. "This is starting all kinds of discussions, about race and homophobia. It is an important film and deserves to be seen widely."
'Dear White People' is in selected cinemas from Friday. 'Beyond the Lights' is available on DVD now
Join our commenting forum
Join thought-provoking conversations, follow other Independent readers and see their replies