Dogged by rumour: The riddles of Oz
Munchkin orgies, vile leading ladies, ill-treated actors – Andrew Johnson and David Randall sift the truth from the lies surrounding the most watched film ever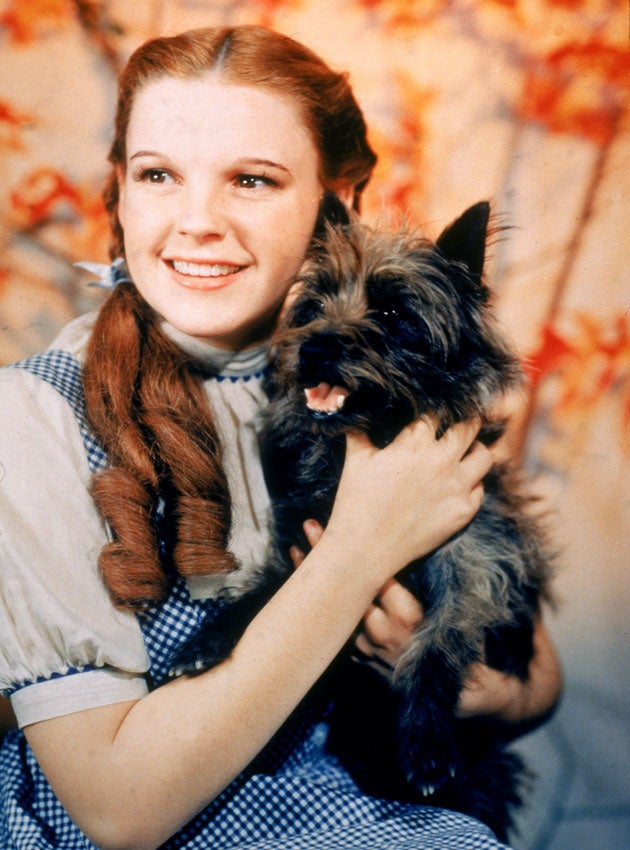 Seventy years ago this month, The Wizard of Oz opened and began a career in which it has been seen by more people than any other movie. But it has one other great distinction: no Hollywood film has been more dogged by rumour, legend and myth. To mark the anniversary of the world's most famous movie, we set out to see what, if any, substance is in these claims. To do so, we interviewed all but one of the surviving members of the cast, each of them actors who played Munchkins. The result is 2009's version of what really happened on the Yellow Brick Road.
The Munchkins were unruly orgiasts and drunks: It has been confidently asserted down the decades that the Munchkin actors turned their Culver City hotel into a 24-hour bacchanal. The legend seems to have begun with producer Mervyn LeRoy's statement, soon after the movie wrapped: "They had sex orgies in the hotel, and we had to have police on just about every floor." Many years later, Judy Garland chipped in with: "They were little drunks. They got smashed every night and the police had to pick them up in butterfly nets." And Hollywood raconteurs such as David Niven added their own embellishments. There were tales of one German so drunk he fell inside a toilet bowl (a physical impossibility, even for someone 3ft tall); and stories of pie-eyed midgets having to be rescued from the hotel roof by firefighters using the overworked butterfly nets (unlikely, given that these are designed to support the weight of little more than a couple of red admirals). Irvine Welsh wrote a play based on such tales a few years ago.
But Margaret Pellegrini, now 85, who as a girl of 15 was one of the Munchkins, says: "There were a lot of them who liked to go out and have a few drinks, but nothing got out of hand. Everyone was having a good time and enjoying themselves. There was no rowdiness or anything like that, and those stories are very upsetting." Jerry Maren, now 89, who sang in the Lollipop Guild that welcomed Dorothy to Oz, said: "There were a couple of kids from Germany who liked to drink beer. They drank beer morning, noon and night, and got in a little trouble. They wanted to meet the girls, but they were the only ones."
One of the cast committed suicide: A certain kind of film buff will insist that, in the background of the scene where Dorothy meets the Tin Man, a Munchkin can be seen hanging himself from a prop tree. Quite apartfrom the unlikelihood of the studio leaving such a shot in the final print, there is no record of any such death. The figure, in fact, seems to be that of a large tame bird, used to give the woods some life. But one Oz veteran did take her own life. Many years after the film was made, in April 1962, Clara Blandick, who played Aunt Em, became depressed at her increasing blindness and infirmity. She changed into a royal blue dressing gown, arranged her press cuttings around her, and took an overdose of sleeping pills. She was 81.
The Munchkins were paid less than the dog: True. They got $50 a week, and Terry, a four-year-old Cairn terrier who played Toto, got $125 a week, or rather her trainer did. But Margaret Pellegrini insisted Oz was a wonderful experience. "My father worked in a hotel and earned about $5 a week. I got paid $50 a week. It took eight weeks to make the Munchkinland scenes, after which I stayed in Hollywood for a month to sightsee." Jerry Maren adds: "I'd never met any little people. I was the only small person in my family. Making the film was the greatest fun I ever had in my life."
The Wicked Witch was not very wicked in real life: Margaret Hamilton, the actress behind the green make-up, was a former kindergarten teacher whose lifelong interest in schooling led to her later serving on the Beverly Hills Board of Education. But children found her frightening in the witch role, and she was ever after at pains to point out it was only a film and not how she really was.
Billie Burke, who played the Good Witch, was no teenager: True. These days, the part of Glinda, the beautiful witch, would be played by some fresh-faced young actress. MGM instead went for Burke, who, at 54, was strikingly attractive. Born in Washington DC, she had made her name on the English stage, and was married at one time to the manager of Morecambe pier. After moving to the States, she married the great Broadway impresario Flo Ziegfeld, whose widow she was when Oz was made.
The studio originally wanted Shirley Temple for the lead: Indeed they did, but either her singing wasn't up to snuff, or there were contract complications with her own studio (20th Century Fox) – the stories vary. It doesn't end there. Lancashire warbler Gracie Fields was considered for Glinda, the good witch; and Gale Sondergaard would have been the wicked witch but wanted to play the part as a vamp and refused to wear the ugly make-up.
The Munchkins were all dubbed: Untrue. A lot of the singing and some voice parts were dubbed by professionals, but not all. Meinhardt Raabe, now 92, played the coroner. He told us from Florida: "They auditioned several of the Munchkins for the part of the coroner, but most of them mumbled. Because I had a background in public speaking, I could enunciate clearly, so they picked me. I was the only one they could understand."
Access unlimited streaming of movies and TV shows with Amazon Prime Video
Sign up now for a 30-day free trial
Sign up
Access unlimited streaming of movies and TV shows with Amazon Prime Video
Sign up now for a 30-day free trial
Sign up
Judy Garland was a bitch: The Munchkins insisted she was considerate at all times. Jerry Maren said: "We met Judy Garland, and she was an angel. She was a movie star and I'd figured she'd be a pain in the neck. But she was glad to meet us and we were glad to meet her." Margaret Pellegrini said the star was "so sweet and kind". "During our breaks, I would sit on the Yellow Brick Road and talk to Judy. She was so excited to be with so many little people." Other Munchkin actors agreed; none had a bad word to say about her. At the end of shooting, Garland, then 16, presented all 124 Munchkin actors with a signed photo and box of chocolates.
A studio top-dog wanted to drop 'Somewhere Over the Rainbow': Apparently true. Louis B Mayer reportedly thought the song slowed the film down too much. Wiser heads prevailed.
The Munchkins found work after the film hard to come by: Well, there are a limited number of roles in Hollywood for actors under four feet. But many went on to good careers, and most we spoke to led happy lives. Margaret Pellegrini joined a couple of midget shows. "I worked with them until I got married in 1943 and then raised a family." In 1985, her life of going to Oz conventions started. "Every year, The Wizard of Oz just gets bigger and bigger. At the time, I thought it was just a film and I was making money. Now I think back and realise how great it was. I've had a wonderful life."
Jerry Maren said: "I was going to leave, but they said, Mr Maren, we have another movie for you – Tiny Troubles – and you're the star of it. They took a week to do that – they were pretty fast in those days, and I was going to go home, and they said I was needed for the Marx Brothers' At the Circus." He stayed in the business. "I did stunts – that's where the real money was, so I made a lot of money." He still attends Garland and Oz festivals. "It's given me a good life, and I've enjoyed every minute of it."
Ruth Duccini, now 91, was in several other movies before marrying. Meinhardt Raabe, one of the few graduate Munchkins, has an MBA and worked in the meat trade until retirement. He was also a qualified pilot. And Karl Slover, who had four parts in the film – Munchkin, trumpeter, soldier and one of the "sleepy heads" – is now 90. He still attends Oz events: "My friends and I never gave it a thought that the movie was going to last." And the missing Munchkin? She is Olga Nardone, who, at 3ft 4in, was the tiniest of all. She is said to be a recluse, living in Boston.
Join our commenting forum
Join thought-provoking conversations, follow other Independent readers and see their replies