Dominic West: After The Wire and The Hour, time for another world
The TV and stage star gets all supernatural
James Rampton
Tuesday 01 November 2011 01:00 Comments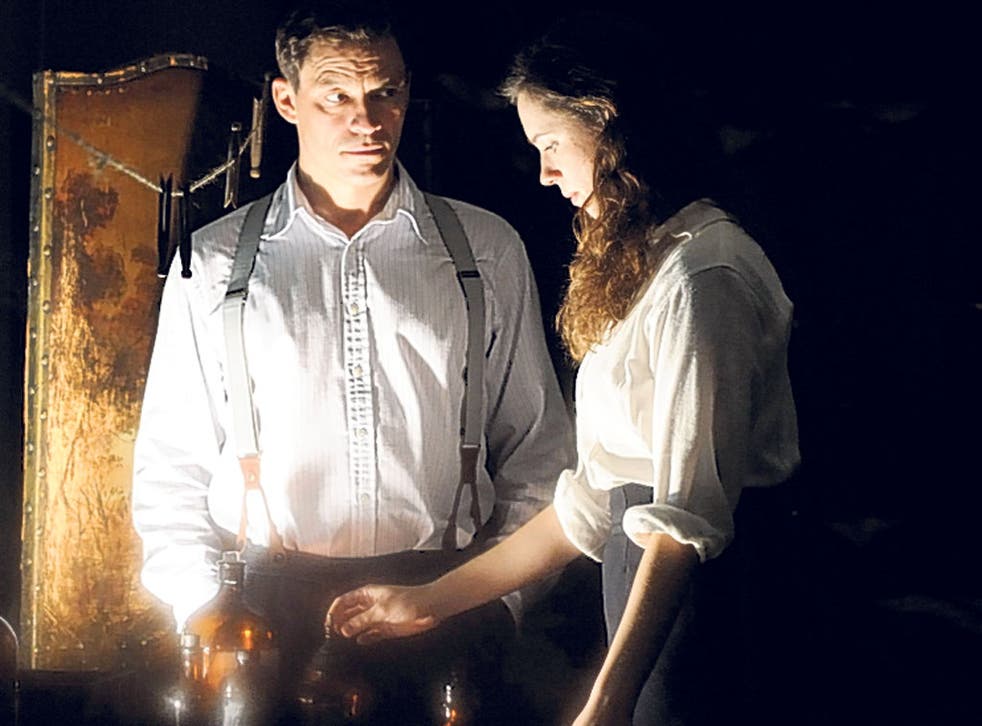 "Ten years ago, I thought I'd be a massive Hollywood star by now, but all I get is the pick of any roles that Rupert Everett doesn't want!" Dominic West is joking, of course. The actor would be the first to acknowledge that The Wire has been an immense boost to his career.
Since his memorable, accent-perfect performance as the boozy, womanising Baltimore detective Jimmy McNulty, he has starred in a dizzying array of dramas and played such diverse roles as Iago in Othello (opposite his Wire co-star Clarke Peters), Oliver Cromwell in The Devil's Whore, Fred West in Appropriate Adult, Simon Ambrose in Johnny English Reborn, Hector Madden in The Hour and Theron in 300.
"I feel in a good place now. Before The Wire, no one knew who I was. But now I'm not so pigeonholed as a toff. Now people can imagine someone with an accent such as mine playing a blue-collar character – which was not the case before The Wire. Back then, I'd never have got a part like McNulty in the UK."
We are talking on the set of The Awakening, West's latest post-Wire movie, a brooding, eerie period piece about the ghosts that haunt the bereaved. We meet in the actor's trailer on a particularly remote and windswept part of the Scottish Borders. West is wearing a 1920s pinstriped suit that has seen better days.
Directed by Nick Murphy (previously responsible for Occupation, the award-winning TV series about the Iraq War), The Awakening centres on the collision between two lost souls in the aftermath of the Great War.
Dominic West plays Robert Mallory, a severely traumatised First World War veteran who is now working as a history master at a far-flung rural boarding school. When one of his pupils dies after claiming to have seen a ghost, Mallory goes to visit Florence Cathcart (Rebecca Hall), an avowed rationalist and celebrated debunker of spectral hoaxes.
West lives in west London with his wife, Catherine FitzGerald, and their two sons and a daughter. The daughter of Desmond FitzGerald, the 29th Knight of Glin, Catherine was previously married to the Earl of Durham. She and West first dated when West was a student at Trinity College, Dublin two decades ago. They got back together a few years ago and married in 2010.
It was not hard for West to play the spiritualist Mallory, as he believes in ghosts himself. "Do I believe in the supernatural? Oh God, yeah! I think I've seen ghosts. When my mum died, that night I was very conscious of a presence. I looked out of the window, and there was a glowing presence out there. I have very bad eyesight, but I was definitely aware of a luminescence."
Mallory also experiences other after-effects of the war, including severe shellshock, a condition West researched thoroughly. "YouTube has footage of First World War veterans with shellshock – it's the most distressing thing you can possibly see," he says. "What brings it out in Mallory? The mere sight of a ladder. That reminds him of going up ladders in the trenches, putting his head above the parapet and going over the top."
Access unlimited streaming of movies and TV shows with Amazon Prime Video Sign up now for a 30-day free trial
Sign up
So what is up next for West? Would he fancy a return to a long-running American TV series? "No," he replies, "it's too big a commitment, and I've got too many children. Episodic TV is quite hard work. Now I like doing something intensely for a finite amount of time, then moving on to something completely different."
'The Awakening' is released on 11 November
Register for free to continue reading
Registration is a free and easy way to support our truly independent journalism
By registering, you will also enjoy limited access to Premium articles, exclusive newsletters, commenting, and virtual events with our leading journalists
Already have an account? sign in
Join our new commenting forum
Join thought-provoking conversations, follow other Independent readers and see their replies