The Dude abides: Revisiting the locations from The Big Lebowski, 20 years on
It's two decades since the Coen Brothers released their cult classic. But what has happened to the likes of the Hollywood Star Bowling Lane or Jackie Treehorn's mansion?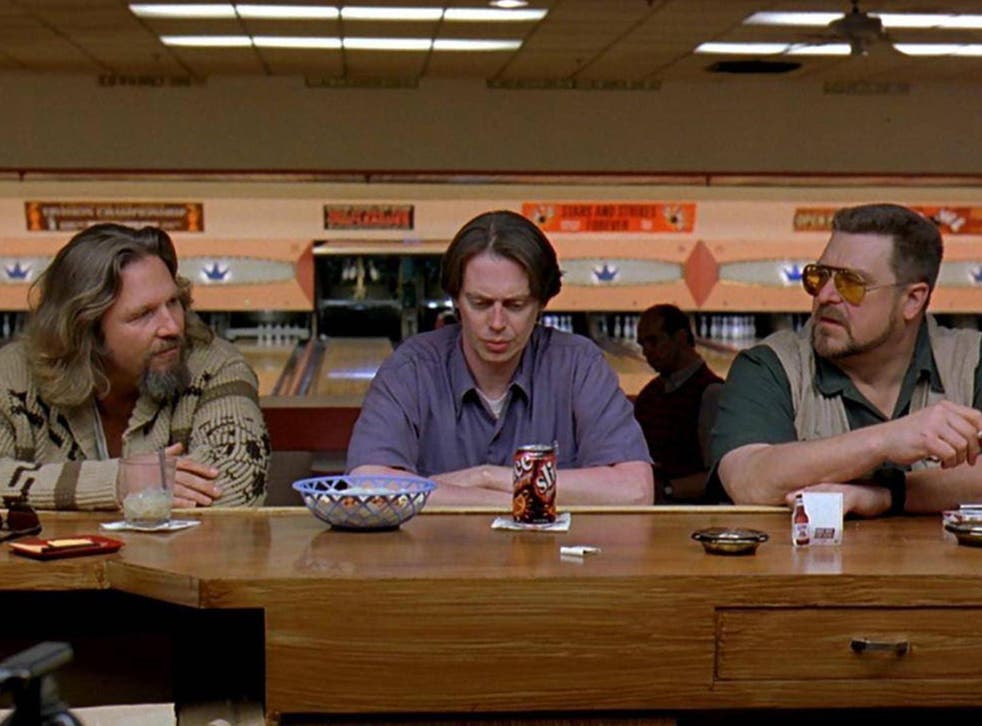 It's been 20 years since the Coen brothers filmed Jeff Bridges, White Russian in hand, doing Tai Chi on his beloved Persian rug. Twenty years since the filmmakers plunged us into a world of bowling, severed toes and Creedence Clearwater Revival tapes.
In The Big Lebowski, the Coens showed us their version of early Nineties Los Angeles, a world populated by slacker-stoners, hotheaded Vietnam vets and sharp-suited porn magnates. As such, the zany neo-noir is an epic patchwork of the city, with nods to the seedy stories of Raymond Chandler and the movies of Cheech & Chong.
Two decades on, what became of the iconic bowling alley? The Dude's bungalow? The pornographer's pad? To celebrate the film's 20th birthday, we revisited the locations from the Coens' cult classic in the cold, digital light of Google Street View.
From boho beach bungalows to seedy Santa Monica side streets, here's what you can expect to find today. The Dude abides.
The Dude's apartment
Where is it? Venezia Avenue, Venice
"Careful, man, there's a beverage here!" says The Dude as he's yanked from a limo while holding his White Russian. This is the only time we glimpse his apartment from the outside. It's a bungalow on Venezia Avenue, in the heart of what was once Venice's boho beach community.
As you can see, a wall has since been erected, possibly to fend off the hordes of Lebowski fans that flock here to see the place where The Dude's rug was soiled. These "bohemian" bungalows, freshly painted in sand yellow, now fetch upwards of $1.8m (£12.8m). Meaning these days it's unlikely you'd find too many unemployed "deadbeats" in dressing gowns around here.
The Hollywood Star Lanes bowling alley
Where is it? Santa Monica Boulevard, Hollywood
As iconic as The Dude himself, the bowling alley known as Hollywood Star Lanes looms large in the Coens' crime caper. This is the old-school alley where Walter pulls out a pistol during play and screams, "Am I the only one around here who gives a shit about the rules? MARK IT ZERO!"
The now-demolished alley was located on Santa Monica Boulevard in East Hollywood. After 40-plus years of strikes and gutters, the building was torn down in 2002 to make way for an elementary school – the echoes of bowling balls whacking pins replaced with school bells and screaming kids. "F**k it, dude, let's go bowling."
The diner where the nihilists eat pancakes
Where is it? South Sepulveda, Culver City
In the scene above, the leather-clad nihilists with questionable German accents order some lingonberry pancakes. The camera zooms in on the nine toes of the blonde on the left, played by singer-songwriter Aimee Mann (you might also spot Flea from Red Hot Chili Peppers in the middle there).
And the eatery itself? That'll be the famous Dinah's Family Restaurant, which also appeared in Little Miss Sunshine, Nightcrawler and The Limey. Dinah's has been flipping burgers and fries since 1959 and, yes, you can visit it today in South Sepulveda, Culver City. And, yes, they still do the lingonberry pancakes.
Little Larry Sellers' house
Where is it? Stearns Drive, Los Angeles
When The Dude and Walter confront high-schooler Larry Sellers about stealing The Dude's car, Walter has something of a meltdown. He asks Larry, "Have you ever heard of Vietnam? You're entering a world of pain, son." Then he marches out of the house and proceeds to smash what he thinks is Larry's shiny red Corvette. "You see what happens, Larry?!"
The iconic scene was shot in Stearns Drive, a quiet suburb in spitting distance of Venice Boulevard. In Google Street View you can make out the same house's features – that circular window, the front steps, the trimmed hedge. You can also see a "For Sale" sign on the front lawn. Presumably the current occupier is aware that they own a historic movie landmark that's sacred ground for Lebowski fans.
Johnnie's Coffee Shop
Where is it? Wilshire Boulevard, Los Angeles
Johnnie's Coffee Shop is where Walter and The Dude discuss the matter of the severed toe. Specifically, Walter explains how easy it is to obtain such an item ("Hell, I can get you a toe by 3 o'clock this afternoon").
The coffee shop, located on the corner of Wilshire Boulevard and Fairfax Avenue, closed in 2000 after 44 years of business. Though you can no longer enjoy a coffee here, you can stand outside the 1950s Space Age coffee shop. There, you'll spot small signs taped to the window that read, "Available for filming". It's become a silver screen regular: you might recognise it from films such as Reservoir Dogs, American History X, or Miracle Mile.
Walter's 'Sobchak Security' store
Where is it? Santa Monica Boulevard
We never see where Walter lives but we do see where he works. He owns a security store called Sobchak Security, which offers "strength, security, peace of mind". It's the place where The Dude picks him up before driving to the hand-off point with a 'ringer' full of dirty undies.
In this scene, you can spot a liquor store and the Casa de Empeño pawnshop, which still stand today, just off Santa Monica Boulevard. As for Walter's security store, it's now a low-cost laundry – which seems fitting given that Walter was carrying what he warmly referred to as "the whites".
Where Lebowski crashes
Where is it? La Mirada Avenue
When The Dude is cruising along listening to Creedence Clearwater Revival, smoking a joint and drinking beer, he sees in his rear-view mirror that he's being tailed. He drops his joint in his crotch, pours beer over himself, then crashes his 1973 Ford Torino into a dumpster on the side of La Mirada Avenue. Dead ahead of him you can make out the "Audio Video" store.
Today it's the Goodwill Southern California donation store, while the rest of the street is an odd mish-mash of residential and industrial buildings. A wonky dustbin aptly marks the spot where The Dude's car would have crashed.
Jackie Treehorn's mansion
Where is it? Sheats Goldstein House, Benedict Canyon
"It's quite a pad you got here, man." The most striking location in the movie is arguably the mansion owned by porn producer Jackie Treehorn (Ben Gazzera). The Sheats-Goldstein House, as it's known IRL, is located in Benedict Canyon and was designed in 1961 by John Lautner, an apprentice of superstar architect Frank Lloyd Wright.
The house, which was donated to The Los Angeles County Museum of Art in 2016, also starred as the home of Lucy Liu in Charlie's Angels: Full Throttle and featured in a number of music videos, including Snoop Dogg's "Let's Get Blown" and Azealia Banks's "ATM Jam". If that wasn't enough, it also served as the venue of Rihanna's 27th birthday party. Presumably no one was drinking White Russians that night.
Join our new commenting forum
Join thought-provoking conversations, follow other Independent readers and see their replies