Ellie Kendrick on Game of Thrones, new film Whisky Galore! and writing plays
The actress who returns as Meera Reed in the new series of 'Game of Thrones' also stars in Gillies Mackinnon's remake of the 1949 Ealing Comedy 'Whisky Galore!'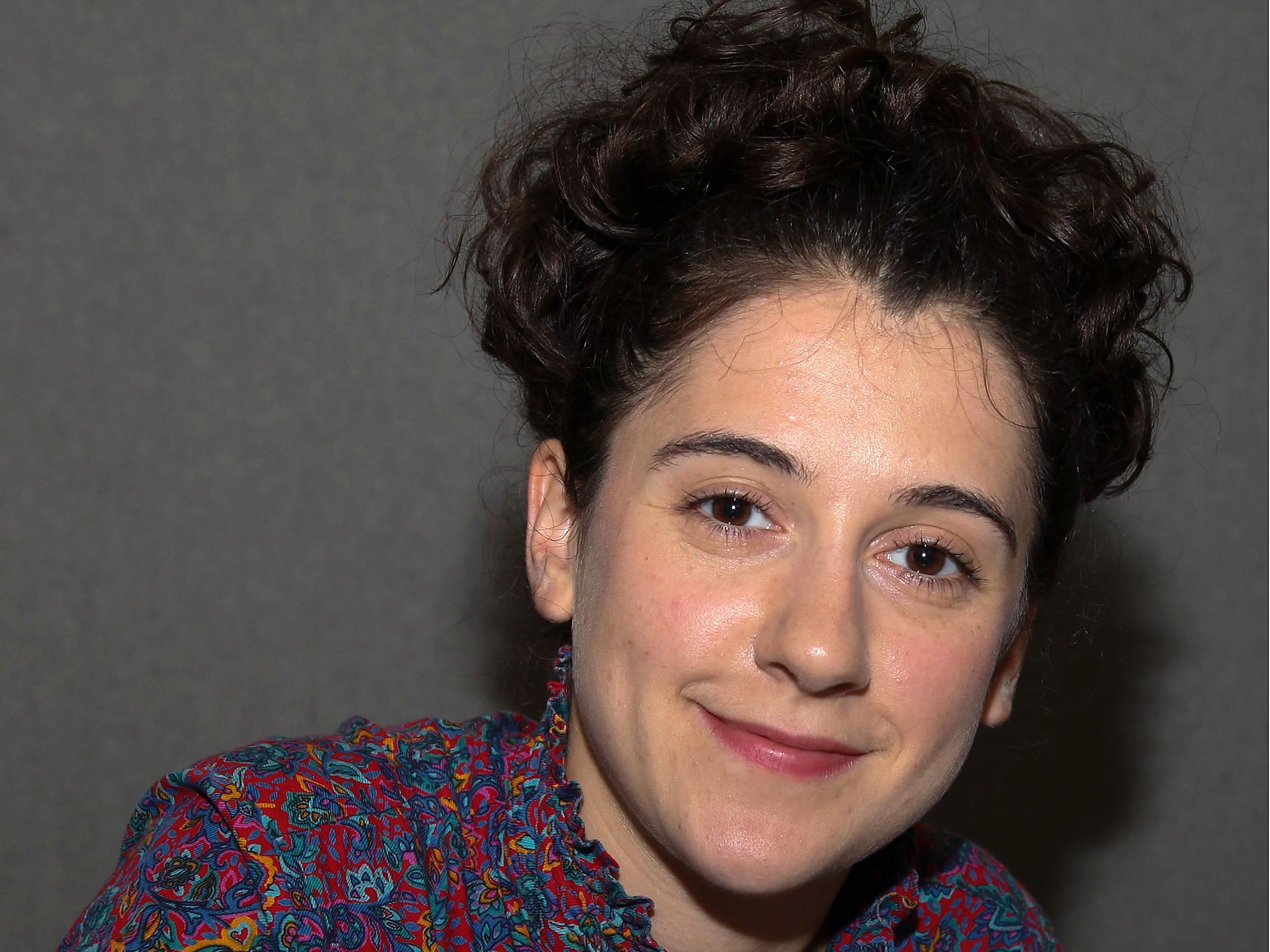 Game Of Thrones actors travel all over the world. Some get to go to Croatia, others shoot in Morocco or Iceland or Malta or Spain. Ellie Kendrick, the 26-year-old actress who plays Meera Reed in the long-running HBO series, sounds just a little disappointed that she has never been any further than Belfast. "I mean, Belfast is a great city," she quickly tries to dispel any notion she is complaining about being in Northern Ireland, but it might be nice to go somewhere just a little more exotic.
A diminutive, fast-talking ex-public school girl, Kendrick falls silent only when you ask her what is going to happen next in Game Of Thrones. She has no secrets about the next series to disclose – and that is not because she is being coy. "It's all shrouded in HBO's mystery. What the future of the series is going to be I'd like to know! People often think the actors know…but I genuinely don't know."
No, she didn't realise in advance that Jon Snow was going to come back from the dead – but she did have her suspicions when she saw Kit Harrington (who plays Snow) wandering around set. "I'd seen him in Belfast. I mean, he likes us all, but wasn't going to be hanging out there for fun."
As Meera, Kendrick's main task in the series is to protect disabled young visionary and seer Bran Stark. To her evident delight, Kendrick has also had her share of action sequences.
"There was one series where I had a fight with a group of zombies, the 'whites'," she enthuses. Her 30-move axe fight was choreographed by a former Teenage Mutant Ninja Turtle. "I had to learn all the steps of it, like a dance. We were filming in a disused quarry just outside Belfast that had been covered in fake snow. I had to fight these stunt men who were dressed in green Lycra suits because they were going to be replaced (in the post-production) by the skeletons. It was such a surreal experience. I had to do that, remember the precise timing and then film it again but with no opponents." Still, she reflects, she gets "off easily" compared with Emilia Clarke, who spends much of her time in the series acting in front of fresh air and pretending that there are dragons in front of her.
It all sound very exhausting, at least by contrast with the gentle whimsy of Gillies Mackinnon's new version of Whisky Galore! in which she also stars. She plays Catriona, the mischievous daughter of the equally mischievous postmaster Macroon (Gregor Fisher, best known as TV's Rab C Nesbitt). They're all part of the plot on the Scottish island of Toddy to make sure that the 50,000 cases of whisky washed ashore when a ship runs aground are available for local consumption.
"Whisky Galore! occupies a strange place in my family's tradition. It was always a film that my parents could quote from, especially the line, 'there's no whisky!'" Kendrick remembers the original Ealing comedy version of Compton Mackenzie's book from 1949. "It was a part of my childhood, that film. We watched it a few times."
Kendrick's parents are from Manchester. Her father is a lawyer, her mother has worked in several different jobs including law and advertising. She was born in Greenwich, lived in Blackheath until she was seven and then "moved out to the middle of the countryside until I was 18". She is now based in south-east London.
She came to acting partly because she was attending an all girls' school, Benenden in Kent. There were no boys around to play the male parts – so Kendrick selflessly took on the task. As an 11-year-old, she was the Artful Dodger in a production of Oliver! Next, she was Mozart in the Benenden all-girl adaptation of Amadeus; she was Puck in A Midsummer's Night Dream; she was Ken, the paralysed sculptor, in the school's staging of Whose Life Is It Anyway. Did she ever get to play female roles? "In the whole time I was there, I think I only played a woman once or twice."
Access unlimited streaming of movies and TV shows with Amazon Prime Video
Sign up now for a 30-day free trial
Sign up
Access unlimited streaming of movies and TV shows with Amazon Prime Video
Sign up now for a 30-day free trial
Sign up
At the same time Kendrick was treading the boards, she was also haunting the school library.
"I have always been a bit of a nerd so I was very into the academic side of things at school and indeed went to university and pursued that route as well as doing acting," Kendrick says.
Kendrick's big break came when she was cast as Anne Frank in a BBC TV mini-series version of The Diary Of Anne Frank (2009). She was 17 at the time and bang in the middle of her A-levels. She still passed them, of course. "I just worked extra hard."
The series was shot in a perfectly reconstructed version of the real Anne Frank house in east London. At the end of the production, the crew went to Amsterdam to shoot exteriors. That was when they visited the real Anne Frank house for the first time. "It looked exactly the same, even to the position of the posters on the wall. That was really creepy, to be actually reminded that this was a real event and there was a real child who stuck those images on the wall that had been replicated in our studios."
From Anne Frank, her next big part was as Juliet in a production of Romeo and Juliet at the Globe in a production directed by Dominic Dromgoole. "The untrained Kendrick, making her stage debut at 18, always looks as if she would be happier on the lacrosse field than having wild sex in the bedroom," wrote The Guardian, a little unfairly.
Kendrick, undaunted, spent the next three years doing her English literature degree at Cambridge, steeping herself in Milton and Shakespeare. When she graduated, she very quickly picked up her career. She had barely finished her finals when HBO signed her up to be in Game Of Thrones. "I really wanted to be an actor but I wasn't even sure if I would be able to be one or if there would be the work for me. I was going through that thing everybody goes through at the end of university when they think 'what am I going to do now."
Kendrick came into Game Of Thrones during the third series. No, she can't watch it in the same enthralled fashion as so many of its fans, waiting agog to see which of the main characters will have his or her head cut off next. "For most people I know who are in the series, the magic is so often lost when you are in something. It becomes harder and harder to watch it. You think oh, I was having a pint with him the day before he filmed that scene. It destabilises the drama when you can see the mechanics behind the scenes and the puppetry that takes place."
The young actress has two films out in May, Whisky Galore! and The Levelling (an intense low-budget family drama shot in deepest rural Somerset in which she stars a young vet returning to the family farm following the sudden death of h.er brother) Then, later in the summer, comes the new series of Game Of Thrones. She'll soon be back on the London stage in a Pulitzer Prize-winning play, which she is not allowed to talk about.
Kendrick doesn't just appear in films and plays, though. She writes and directs them too – and, thanks to her training on Game Of Thrones, she can do her own stunts. Her play Silly Girl, about a forty-something trans man recalling and reliving his first romantic entanglement, was staged at the Royal Court in 2015. (Hope Leach Dickson, director of The Levelling, made a short film version of it) Another of her plays, Tabs, was shortlisted for the Bruntwood Prize. She has a couple of TV projects in development as well. Since she emerged in Anne Frank, she has played all sorts of roles. That's just as it used to be in her Benenden days but with one big difference – she no longer gets picked to be the male lead.
'Whisky Galore' is out on 5 May. 'The Levelling' is out on 12 May
Join our commenting forum
Join thought-provoking conversations, follow other Independent readers and see their replies