Fifty Shades of Grey: In the censored Vietnam version there is no sex at all
Filmgoers in Vietnam were eager to see 'Fifty Shades of Grey'. But then the censors got to work. Kim Megson reports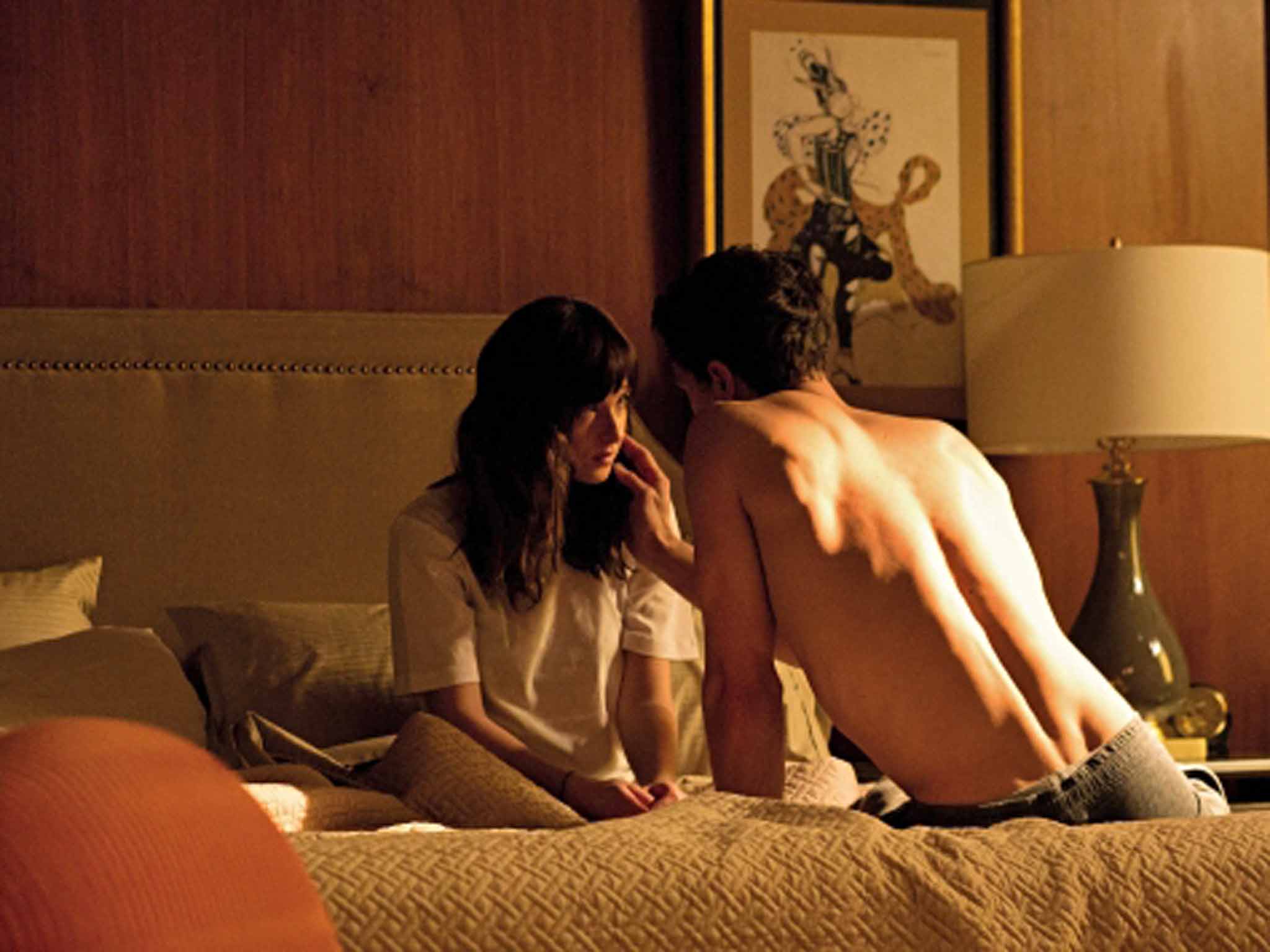 The surprise news that Sam Taylor-Johnson's adaptation of Fifty Shades of Grey was to be released in Vietnam was met with intense excitement by many of the country's young filmgoers. Fully aware of the anticipation and controversy surrounding the film internationally, they were amazed that they would get a chance to see it for themselves. Vietnam, steeped in Confucian traditions, remains largely culturally conservative.
In the days leading up to the release, the movie was banned in Indonesia, neighbouring Cambodia and Malaysia – whose censors declared it to be "more pornography than a movie". This stoked even more anticipation in Vietnam. Newspapers breathlessly speculated about how many minutes of screen time would be devoted to sex scenes, while cinemas created elaborate "Red Room" displays in their lobbies for people to take risqué selfies.
"The film was promoted a lot, so it made us excited and curious," says Xuan Thao, who along with thousands of others queued patiently to get a ticket for the film when it opened on Valentine's Day. "We wanted to see what all the fuss was about." She left feeling angry and short changed. In this version of Fifty Shades of Grey there is no sex at all.
In total, around 20 minutes of screen time has been cut by the country's censorship committee, excising any scene deemed potentially sensitive. Only a few kisses remain. The lack of passion has infuriated audiences, who hadn't gone for deft plotting or complex characterisation. "It's totally ridiculous," Thao complains. "This version is rated 16+, but it doesn't need an age restriction; a five-year-old could watch it. Even the trailer was sexier. They'd have been better banning it altogether."
Fifty Shades of Grey film stills
Show all 24
She is not alone in her anger. "Everyone was shouting and complaining at each scene that followed an obvious cut," says Bien Thuy Nguyen, who also went to see the film on its opening day. "They should have had a notice to say it had been edited. No one knew what was going on [in the story], especially if they had no idea about what BDSM is, or if they hadn't read the book."
Audiences were particularly confused by the film's ending, when Anastasia Steele (played by Dakota Johnson) asks Christian Grey (Jamie Dornan) to demonstrate how he would "punish" her for breaking the rules agreed in their dominant-submissive contract. In EL James's novel, and the uncut version of the film, Grey beats her with a belt. In the Vietnamese cut, the scene is skipped. A devastated Anastasia decides to leave him and the film ends, with filmgoers left none the wiser.
So why was the film released at all?
"I think the government wanted to show that they are becoming more open with controversial films and the distributors thought they'd benefit because everyone was excited to see it," speculates Bien. If this was the intention, then it has backfired spectacularly. Word of the film's absent love scenes spread quickly and people stopped going to watch. Screenings were reduced drastically and now only a small handful of cinemas are still showing it. Despite the build-up, the film has been labelled an embarrassing box-office flop.
In retrospect, though, it was never likely that Fifty Shades would reach cinema screens unaltered. Vietnam's strict cinematography laws forbid content featuring "image, sound, dialogue or scripts which are obscene, depraved, incestuous or contrary to national fine customs and traditions". "Cutting is a normal thing in Vietnam," says Cat Khue, a film columnist for the country's Tuoi Tre newspaper. "It has become a familiar thing to us to watch films that have had scenes of sex and violence removed."
In Vietnam, this conservative control of culture extends beyond the world of film. In October last year, the singer Huong Tram was fined 10 million Vietnam Dong (£300) and banned from performing for three months for wearing clothing deemed to be "inappropriate" and "offensive to Vietnam's pure tradition and fine customs". Then, in December, the TV station VTV2 announced that it was dropping the US TV series Sex and the City from its schedule after just five episodes. The broadcaster had come under sustained pressure for acquiring the show, even though episodes were heavily cut and screened after the watershed.
Access unlimited streaming of movies and TV shows with Amazon Prime Video
Sign up now for a 30-day free trial
Sign up
Access unlimited streaming of movies and TV shows with Amazon Prime Video
Sign up now for a 30-day free trial
Sign up
There was little in the way of public outcry after those decisions, but the response regarding Fifty Shades has been very different because of the film's particularly high profile. Furious filmgoers have posted their grievances online and streams of the uncensored version have been widely shared on social media.
According to Bien, young Vietnamese people want the guardians of the country's culture to change their approach: "We are not kids who need to be protected from sex scenes. Educators are always saying that watching [such scenes] will damage people's morality and make them misbehave, but instead of educating them about how to deal with sexual troubles they make things worse by restricting access to information."
This is not something that's likely to change anytime soon, and certainly not before Fifty Shades Darker reaches cinemas in 2016. Vietnam's older generation, which holds a great deal of influence, remains determined to protect traditional values and put a stop to the sexualisation of culture. Until this dynamic shifts, cinemagoers will have to make do with films that contain fewer shades of grey.
Join our commenting forum
Join thought-provoking conversations, follow other Independent readers and see their replies