Film distributors are the unsung heroes of UK cinema: The invisible army behind our movies
Geoffrey Macnab's new book details their exploits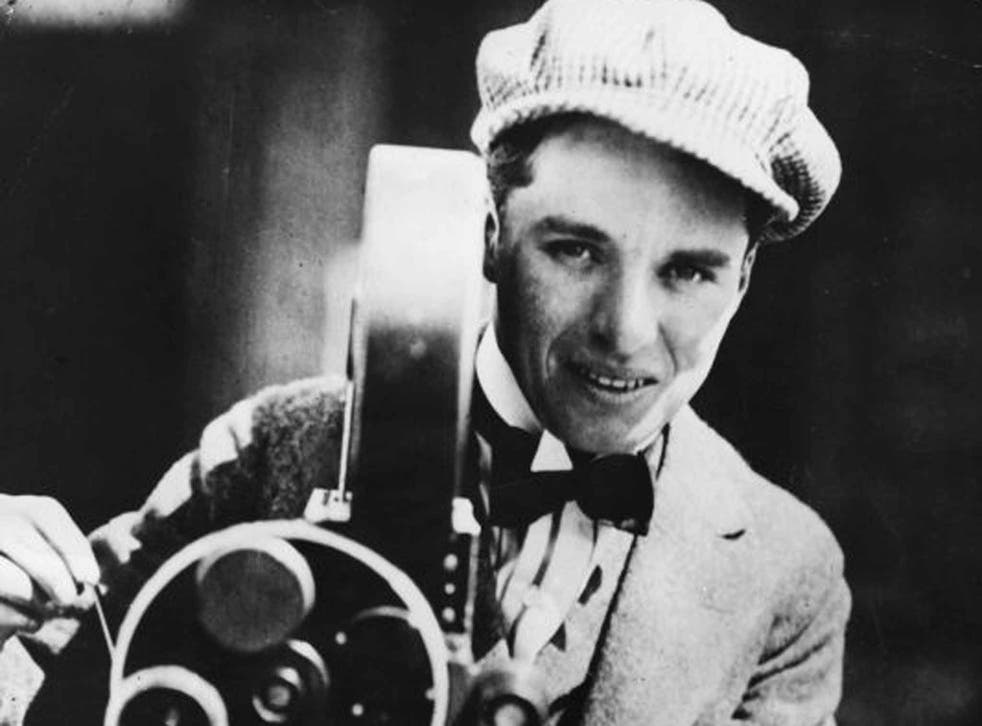 It was the moment when it finally looked as if the Allies might liberate western Europe. Troops were being marshalled and incredibly complex plans involving three million service personnel were being put in place. "Operation Overlord" was about to get under way.
As the military top brass hatched their D-Day plans, there was frantic activity involving the British film industry. Apart from a very short hiatus at the beginning of the Second World War, British cinemas were kept open throughout the conflict. Some were bombed in the Blitz but films still reached their destinations. In the course of the research for my book Delivering Dreams: a Century of British Film Distribution, I've come across accounts of the extreme lengths to which distributors have gone to get films in front of British audiences – especially during wartime.
Distributors deliberated over problems caused by the D-Day landings. They pondered long and hard over which "steps should be taken to provide exhibitors with standby programmes to cover the period during which troop movements in connection with the invasion of the Continent might cause dislocation of traffic".
This may have been a convulsive moment in the Second World War but the distributors' priority, as ever, was to ensure that the Odeon or ABC still had films to show. During the war, the Kinematograph Renters' Society (as the distributors' trade body was known) worked with the Red Cross on schemes for "showing films to British Prisoners of War in Germany and German films to German Prisoners of War in this country".
In hindsight, this seems mind-boggling. It would have meant negotiating with the Nazis to ensure that PoWs in Colditz and other prison camps could watch the latest British films, then delivering them across enemy lines. There was talk of allowing Italian and German PoWs access to British cinemas. In return for working in agriculture, forestry or quarrying, prisoners would be allowed to go to the movies.
The KRS records contain correspondence from the War Cabinet itself asking to be supplied with movies, "the films being for exhibition to the staff of the War Cabinet who were not actually on duty". (Between planning how best to defeat Adolf Hitler, it seems that Winston Churchill's politicians liked to relax by watching films.)
In the First World War, Charlie Chaplin movies were shown to British soldiers in makeshift movie theatres in old livery stables near the trenches. During the Second World War, there are records of "free exhibitions" on troop ships out of port. It was the distributors' job to get these movies to even the most far-flung destinations.
They're the British film industry's invisible army. Without their efforts, the movie business in the UK would grind to a halt – and yet the public has little idea that they are there. UK film distributors have been around for more than 100 years. Their trade body, the Film Distributors' Association (FDA), celebrates its centenary this year. "It's a faceless profession, really. We do the donkey work," is how UK distributor Will Clarke, the founder of Optimum Releasing and then of Altitude Films (which released Amy earlier this year), sums up the business. "We are the people that do the nuts and bolts. It's a thankless task."
Distributors are, as David Puttnam (current FDA President) calls them, "unsung heroes". Their job is about connecting films with audiences. They decide which films we see, and when and how.They market the films, creating trailers and posters. Over the last century, they have overcome every obstacle conceivable to ensure the films reach screens in even the most far-flung places. During outbreaks of Spanish Influenza or during the General Strike, they somehow managed to keep cinemas supplied with new films.
Access unlimited streaming of movies and TV shows with Amazon Prime Video Sign up now for a 30-day free trial
Sign up
For a sense of where the film distribution business began in earnest in Britain, visit London's Cecil Court. This street just behind Charing Cross Tube station is, today, full of antiquarian bookshops, but it was here that many early film distributors had offices, with cavernous basements used for early trade shows. It was here that "showmen" would come to pick up the films they would go on to project in tents and halls.
In the early silent era, movies were sold by the foot. An exhibitor who wanted to show a film bought it from a manufacturer. The Brits have a fair claim to be the originators of film distribution as it is now practiced all over the world. The silent film pioneer EG Turner, of British film company Walturdaw, was the first to experiment with renting out films to cinemas. Working with business partner JD Walker, Turner began to buy multiple prints of films and rent them out to exhibitor customers. The blockbusters released today by the distribution arms of Hollywood studios on thousands of copies are following the pattern of business Turner and Walker first established.
With the new Star Wars in cinemas, it is worth remembering the part that distributors played in making the original films so successful. Before Luke Skywalker came along, distributors had been wary about merchandising for feature films. Whereas TV series might play for years and years, films had a limited shelf life. It appeared risky in the extreme to mass produce toys and comic books inspired by films that, after their initial releases, might pass out of circulation (and popular memory) until some of them re-emerged on TV. You might have been be able to buy a Corgi Aston Martin when the James Bond film Goldfinger was released – but that was about it.
"In a way, this film was designed around toys," said Star Wars creator George Lucas, with half an eye on merchandising from the start. "I actually make toys. If I make money, it will be from toys." His company licensed video games, toys, sweets, drinks, stationery and lots of lightsabers.
The original Star Wars was released in the UK by Fox at Christmas, just as its new successor is being released by Disney. The BBC carried reports which underlined how quickly Lucas's sci-fi epic turned into a phenomenon. Young and old queued from early in the morning at the Dominion and Leicester Square cinemas where the film was first shown, desperate to grab "non-reserved tickets" that were otherwise booked up until March of 1978. The BBC pointed out that the "build-up and hype" over the movie, which had been released in the US seven months earlier, had led to "store wars", with products "including T-shirts, sweets, jigsaw puzzles, watches and food". There were books and comics to accompany Star Wars. Ticket touts sold tickets with a face value of £2.20 for £30.
Without the efforts of the distributors, the Star Wars juggernaut simply wouldn't have been able to pick up any momentum.
Not that distributors always benefit when films they've released turn into runaway hits. While box-office revenue is shared, the copyright in the film stays the property of its "authors" while the exhibitors benefit from further income from concessions, sales, advance booking fees and screen advertising. The distributors have to make do with their share of the box-office receipts.
"Impecunious middlemen", is how the director François Truffaut once referred to distributors. They've too often been viewed as a glorified delivery service whose only function is to make sure films reach cinemas. What is overlooked is the way they help coax those films into existence, often advancing part of their production budgets and then creating the campaign which alerts the public to the film's existence. It's not just a case of transporting hefty cans of 35mm film to cinemas, as used to happen in a pre-digital era, or, in today's digital era, of sending computer drives up the motorway in transit vans. This is a profession that requires taste, timing, cunning and chutzpah. As Puttnam puts it, "In the right hands, distribution is an art form."
'Delivering Dreams: a Century of British Film Distribution' by Geoffrey Macnab is published by IB Tauris
Join our new commenting forum
Join thought-provoking conversations, follow other Independent readers and see their replies