Films that have been disowned by directors, from Fantastic Four to American History X
Perhaps Alan (or Allen) Smithee could be making a return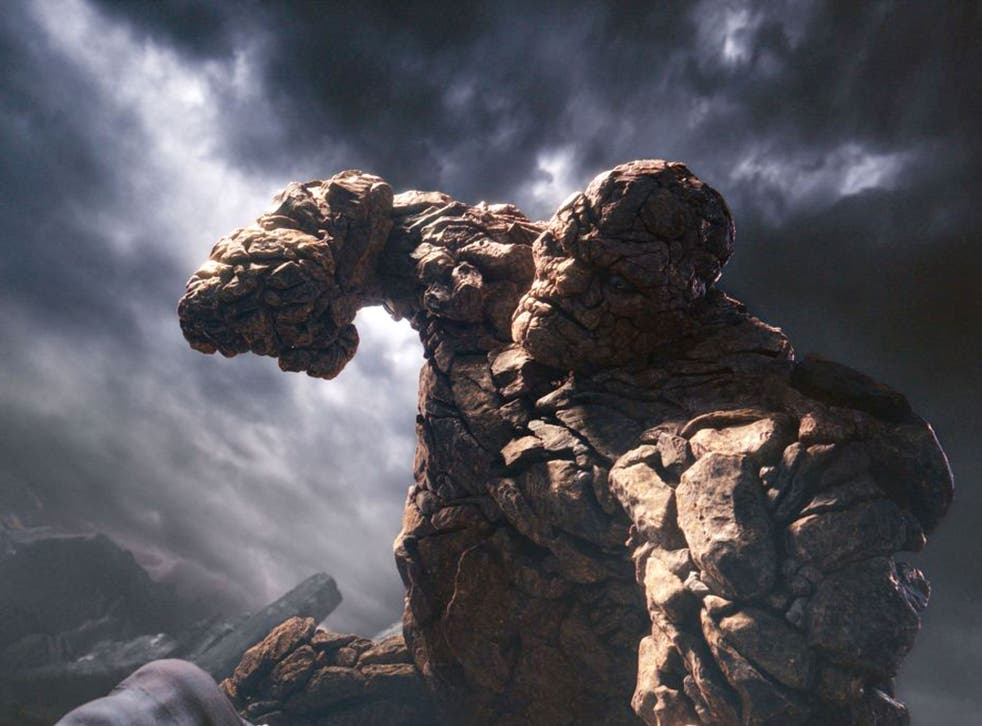 The day before Fantastic Four was released worldwide, director Josh Trank tweeted, "A year ago I had a fantastic version of this. And it would've received great reviews. You'll probably never see it. That's reality though." So in this way Trank broadcasted that he's the latest in a line of directors who have complained that they have lost creative control of a film that carries their name.
The tweet was deleted quickly, but the damage had been done. Box-office analysts told The Wrap that they estimated it cost the film $10m in the US. There had been rumblings of discontent throughout the production history. It seems everyone was unhappy. There had been reports that producers had been exasperated by the erratic behaviour of the 31-year-old director, with The Hollywood Reporter reporting that he was "indecisive and uncommunicative" on set. The reviews were abysmal.
Comic-book creators Marvel also seemed unhappy. Its recent comic, The Punisher #14, shows a group drawn to resemble the actors of the new Fantastic Four movie being blown up. Was this a response to cast members being told not to read the comics because the movie was a separate entity with a new storyline. Nonetheless, there seemed another more commercial reason why Marvel wouldn't be happy,
The Fantastic Four is one of the rare remaining examples where the Disney-owned Marvel Studios do not have creative control over the movie versions of their characters. As long as Fox makes a Fantastic Four film every seven years it retains the movie rights. There was a similar situation with Spider-Man, but Marvel and Sony recently cut a deal whereby Spider-Man would come under the guidance of Marvel Studio's President Kevin Feige. He's the man that has been most responsible for the creation of a series of blockbuster films from Iron Man to The Avengers that have made comic-book movies box-office gold with all the films having interweaving plots.
Sony recognised that Fiege had the Midas touch when it came to comics, and they came to an agreement with Disney, whereby Spider-Man would become part of this movie universe. After the disastrous global box office of Fantastic Four, it would not be a surprise if Fox came to a similar arrangement. Although Fox distribution chief Chris Aronson said: "We stood behind Josh's vision of the film as we stand behind all our film-makers."
There is nothing new in director's complaining about studio's and producers interfering with their vision. Indeed, until the year 2000, Alan (or Allen) Smithee was an pseudonym used by the Directors Guild of America when a director wished to disown a project. The Smithee alias was created for the 1969 film Death of a Gunfighter, in which Don Siegel replaced director Robert Totten in the director's chair after Totten had shot 25 days of footage. Each had roughly shot the same amount of footage that ended up in the final version so Siegel didn't want his name on the film and nor did Totten, both claiming that lead actor Richard Widmark had effectually been in charge.
So the moniker Smithee was officially created with the stipulation that the director was also not allowed to discuss the circumstances leading to the move or even to acknowledge being the actual director. Dennis Hopper also asked for the intervention of Smithee when his 1990 thriller, Catchfire, starring Jodie Foster was cut to 87 minutes without his permission. For the cable version, Hopper was allowed back into the editing suite and produced a 116-minute version and gave the film a new title, Backtrack.
The Smithee has also been used by directors for re-edited TV versions of their films that they have not supervised or approved of, such as the television version of Michael Mann's Heat, and the in-flight version of Martin Brest's Meet Joe Black. Perhaps the most famous use of Smithee is the one that appears on some versions of Dune, the David Lynch sci-fi adventure that had a long history of production problems.
The Smithee anonym was dropped after it was exposed by the 1998 film An Alan Smithee Film: Burn Hollywood Burn. Director Arthur Hiller tried to get his credit changed to Alan Smithee. The last film to carry the guise was the Kiefer Sutherland-directed Woman Wanted in 2000.
Access unlimited streaming of movies and TV shows with Amazon Prime Video Sign up now for a 30-day free trial
Sign up
It's usually more fun for audiences when directors start to throw their toys from the pram. Tony Kaye wanted his credit for American History X changed to Humpty Dumpty or Ralph Coates (the 1970s Tottenham Hotspur footballer) after he was removed from the edit room. He began taking out ads in trade newspaper Variety, with quotes from John Lennon and Shakespeare, complaining about the film. At one meeting with New Line executives, he arrived with a monk, rabbi and priest to a meeting believing that he needed the help of God to get his point of view across. Years later, Kaye could see the error of his ways, saying when he was given revision notes after the first screening, he should have just nodded and said he would consider them. Instead, he went on war footing.
Contrast the situation with France where directors have a guaranteed right to final cut. It's unusual for Harvey Weinstein not to get his way when it comes to final cut, but when Cannes decided to show the director's version of Grace of Monaco, he made it known that he was not happy with Olivier Dahan's vision. Weinstein had famously persuaded Martin Scorsese to cut his version of Gangs of New York by an hour, and also orchestrated a new ending to August: Osage County, after test audiences reacted badly to a version that was more faithful to the play. Weinstein's career is littered with such disputes, hence his nickname, "Scissorhands."
Even the best directors have to suck an egg in such situations. David Fincher got caught out when he made Aliens 3, and since then has always insisted on final cut whenever he makes a movie. Or pity Silver Linings Playbook director David O Russell. He had a torrid time making the movie Nailed in 2010, and it was eventually shut down, destined never to see the light of day. Four years later, producers got an editor to cobble together the footage Russell had shot, and it was cut together and retitled Accidental Love and released to abysmal reviews this year.
So Trank is in good company. Although he may find it difficult to get another studio film made for quite some time.
'Fantastic Four' is out now
Register for free to continue reading
Registration is a free and easy way to support our truly independent journalism
By registering, you will also enjoy limited access to Premium articles, exclusive newsletters, commenting, and virtual events with our leading journalists
Already have an account? sign in
Register for free to continue reading
Registration is a free and easy way to support our truly independent journalism
By registering, you will also enjoy limited access to Premium articles, exclusive newsletters, commenting, and virtual events with our leading journalists
Already have an account? sign in
Join our new commenting forum
Join thought-provoking conversations, follow other Independent readers and see their replies