Florence Foster Jenkins: why film-makers are suddenly interested in the tone deaf American socialite
Two new releases about the same appalling singer are the latest example of a strange synchronicity in movie-making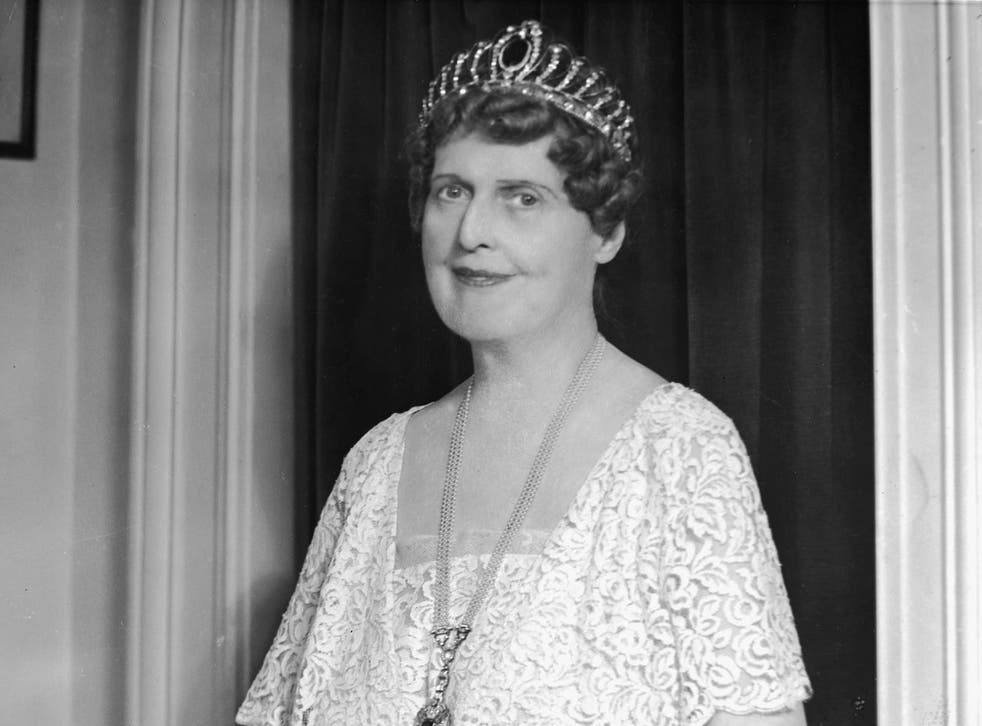 "One month before the shooting of Marguerite, I heard about this project," sighs French writer-director Xavier Giannoli.
"For me, it was terrible." He's talking about the new film by Stephen Frears, Florence Foster Jenkins, starring Meryl Streep in the title role. Real-life American socialite Jenkins is also the subject of his film Marguerite, "an obsession [of his] for many, many years".
Of course, he's not the first director ever to suffer the fate of helming a movie while a rival project is surfacing.
From exploding volcanoes and earth-bound asteroids to Truman Capote and The Jungle Book, cinema's past, present and future is littered with such occurrences.
But, for Giannoli, it was particularly galling, given he'd spent a decade on Marguerite. "I work a lot as a writer to find completely original stories. I don't want the audience to have the feeling, 'oh, I saw that!'"
Indeed, when he first came across Jenkins's story, he must've felt sure that he was onto a winner – a unique tale of a woman, living in the 1920s, obsessed with singing opera.
Unbeknown to Jenkins, she was a terrible soprano – tone deaf, unable to keep pitch or rhythm and yet, singing in small salons or recital halls, she became popular among audiences who found her outpourings amusing (YouTube carries excerpts of her massacring Mozart's aria "Queen of the Night", should your ears be able to take it).
Giannoli, whose credits include 2006's The Singer, starring Gérard Depardieu as a washed-up entertainer, discovered Jenkins's story and transplanted it to Paris, turning Jenkins into the hugely delusional Marguerite Dumont (played by Catherine Frot), a woman surrounded by sycophants.
"I kept the most important thing, the story of this woman on stage in front of a huge audience who doesn't know that she's singing out of tune. It's funny and it's very cruel."
Access unlimited streaming of movies and TV shows with Amazon Prime Video Sign up now for a 30-day free trial
Sign up
If Marguerite is a film formed under dark clouds, Frears's version, judging by the jolly-looking trailer, is going for the funny bone.
"For me now, it is two interpretations of the same character, as in opera," says Giannoli. "Two singers can have their own interpretation, and OK, now I decide to feel like this. I hope my film will not be a problem for them – I don't think it will because it's a French film, not an American film. I don't want any problems, especially for Stephen Frears, who is a great director."
It's not the first time Frears has been involved in such a situation. Back in 1988, he made Dangerous Liaisons just before Milos Forman directed Valmont, both ultimately adapted from Choderlos de Laclos' 1782 novel Les Liaisons Dangereuses.
Films to watch in 2016

Show all 30
Curiously, one of Giannoli's assistants knew Forman and told Giannoli what "a disaster" it was for the Valmont director. "I remember him, putting his arm round my shoulder and saying: 'Now, you're going to be Frears! You are the personal little film and he's Hollywood!'"
In the end, Frears's "little" film triumphed – winning three Oscars from seven nominations – and Valmont was overlooked. But will Marguerite hold the same sway?
At least Giannoli is fortunate that his movie, already released in France after a successful tour on the festival circuit last autumn, has arrived first. "I can't imagine if it had been so cruel for me, fighting for this film for many years, and suddenly there is the power of Hollywood and they're arriving… so now I can stay calm. I'm curious to see it."
He's not the only one. His leading lady Frot, who has been nominated for nine César awards, winning her first for 1996's Un air de famille, and now a second for Marguerite, felt much the same.
"Like Xavier, at first when I heard, I thought, 'it's embarrassing – it's a problem'. But then, because we were first to be released, it's OK. At the same time, I love Meryl Streep, she's a great actor, so I'm really intrigued with what they're going to do. It's going to be very different. It's going to be a biopic."
Giannoli even met a friend of Streep's from New York, when he took Marguerite to the Telluride Film Festival last year. "She saw my film, and I asked her, 'do you think she knows there is another film?'.
And she said, 'oh, yeah, she knows, but she's so generous and so pure, she doesn't want anything against anybody'." The critics are a different matter, of course. "When the film comes out in France, there will be comparisons, so we'll have to block our ears," says Frot.
Perhaps it's something all film-makers are forced to live with: juicy subjects, whether fictional or real, come at a premium. Oscar-winner James Marsh's upcoming film Deep Water in a case in point.
Starring Colin Firth as amateur sailor Donald Crowhurst, it will have to contend with a rival project, Crowhurst, from fellow British film-maker Simon Rumley, starring Justin Salinger in the title role.
Another niche story with two films setting sail at the same time? You couldn't make it up.
'Marguerite' is released on 18 March. 'Florence Foster Jenkins' is released on 6 May
Join our new commenting forum
Join thought-provoking conversations, follow other Independent readers and see their replies