From Cinderella to The Jungle Book, Disney plans live-action remakes of animated classics - but can they recapture the old magic?
Patrick Grafton-Green wonders if they can ever live up to the original
Patrick Grafton-Green
Thursday 23 October 2014 09:00 Comments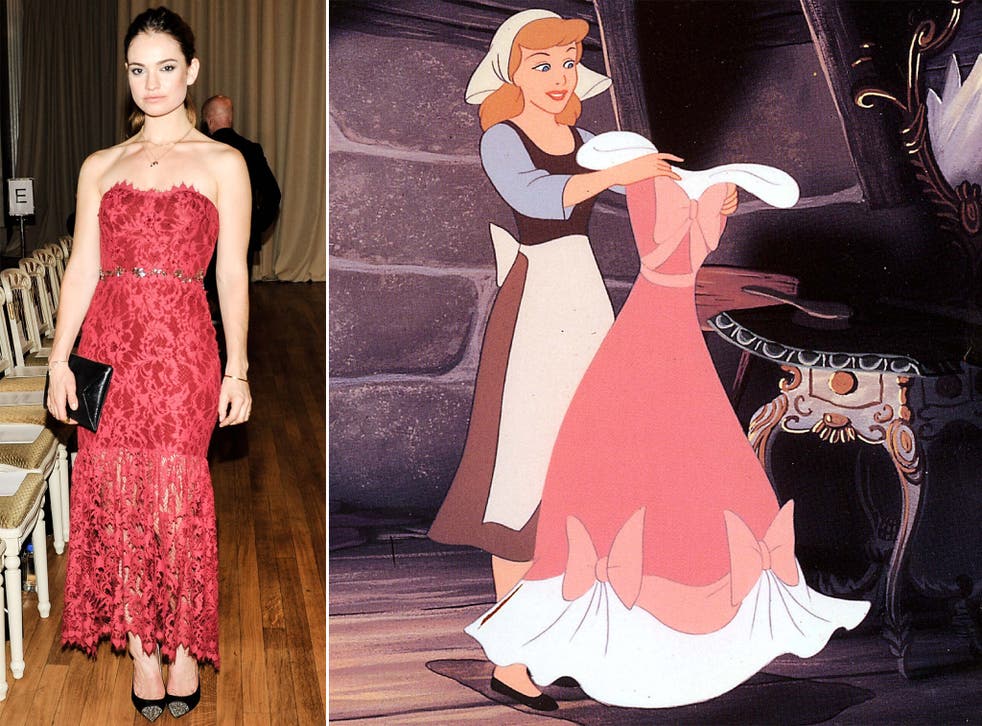 Disney films have been a seminal part of childhood for decades. From The Jungle Book and Cinderella to Beauty and the Beast and Dumbo, these classic animated stories based on folklore and fairy tales capture young imaginations and teach profound life lessons. They should, some would argue, be left alone for ever. Now, thanks to Hollywood's refusal to take risks in its search for bankable products, the next trend that is set to take hold of multiplexes will see Disney dipping into its past and reimagining its back catalogue in live-action form.
The move has come about after two notable successes. The first was Tim Burton's take on Alice in Wonderland – a Disney animated feature released in 1951 and based on Lewis Carroll's novel. Burton's Alice came out in 2010, starred Johnny Depp and, despite mixed reviews, grossed a massive $1.02bn worldwide. A sequel, directed by James Bobin (The Muppets, Muppets Most Wanted), is due out in 2016.
Next came an adaptation of Sleeping Beauty (1959), Maleficent, starring Angelina Jolie and released earlier this year. Maleficent, which tells the Sleeping Beauty story from the perspective of its antagonist, also garnered a mixed critical response – but to date has made $756m at the box office; the second-highest grossing film of 2014 so far.
Inspired by the huge audiences these films have attracted, Disney is gearing up to release a spate of similar films – plucking characters from the comfort of colourful, innovative, hand-drawn worlds and placing them in a new, altogether unfamiliar reality. It should be noted that live-action remakes of Disney's classic cartoons aren't entirely new. The first examples of such films were 1996's 101 Dalmatians, starring Glenn Close, Jeff Daniels, Joely Richardson and a whole load of dogs, and its sequel, from 2000, 102 Dalmatians, both of which were respectable box-office fare.
Disney-inspired wedding dresses

Show all 13
The avalanche is still to come. Set for release in March next year, Kenneth Branagh (Thor, Jack Ryan: Shadow Recruit) is directing a reimagining of Cinderella (1950) – a project that Disney, inspired by the success of Alice in Wonderland, first began developing in 2010. Mark Romanek (One Hour Photo, Never Let Me Go) was originally slated to direct but quit due to creative differences, while the role of Cinderella was initially offered to Emma Watson. She declined, and Downton Abbey's Lily James will lead the show instead, with other notable cast members including Cate Blanchett as Lady Tremaine and Helena Bonham Carter as the Fairy Godmother.
There are also two planned remakes of The Jungle Book (1967), based on Rudyard Kipling's collection of short stories. One is being produced by Disney, the other by Warner Bros. Set for an October 2015 release, the Disney version is being directed by Jon Favreau (Iron Man, Chef) and will combine live action with CGI animals. The animals will be voiced by a cast that includes Bill Murray as Baloo, Idris Elba as Shere Khan, Ben Kingsley as Bagheera, Scarlett Johansson as Kaa and Christopher Walken as King Louie.
The Warner Bros film – for some reason called Jungle Book: Origins – will be released just over a year later. It will be Andy Serkis' directorial debut, blending live action and, to create the animals, the performance capture techniques championed by Serkis in the Lord of the Rings trilogy, King Kong and recent Planet of the Apes films. He will juggle directing duties and the role of Baloo. Benedict Cumberbatch will play Shere Khan, Christian Bale Bagheera and Cate Blanchett Kaa. King Louie – who did not feature in Kipling's book (Disney added the fire-hungry orang-utan to the animated film) – will not make an appearance.
Disney and Warner Bros are both in the process of developing live-action Beauty and the Beast (1991) remakes as well. Bill Condon (Twilight: Breaking Dawn – Part 1 and Part 2, Dreamgirls) has just signed up to direct Disney's effort, while Guillermo del Toro (Pacific Rim, Hellboy) has just left Warner Bros' version, to which Emma Watson is currently attached.
Also in the pipeline for Disney is Cruella. Similar to Maleficent, this is expected to be a villain-centric story based on the fur-obsessed Cruella de Vil from 1961 animation 101 Dalmatians and subsequent live-action remake and sequel. Not much is known about the project, although Glenn Close, who plays De Vil in those films, is on board as an executive producer. There have also been reports of Dumbo, Disney's 1941 animation about a baby circus elephant who can fly, getting the live action treatment.
Other studios and production companies have shown signs of jumping on the bandwagon. Since Disney films are mostly adapted from other sources, the subject material is fair game. In 2012 two Snow White and the Seven Dwarfs (1937) remakes were released within months of each other: Mirror Mirror going up against Universal's Snow White and the Huntsman.
Disney classics set for similar transitions include Hans Christian Andersen's fairy tale and 1989 animation The Little Mermaid – being developed by Sofia Coppola for Universal, while Tim Burton is rumoured to be getting back in on the act with a Warner Bros version of Pinocchio (1940) – a project Robert Downey Jr has long been circling.
Remakes get a bad rep – for a reason. They rarely live up to the original. There are, of course, exceptions to this rule. The Coen brothers' True Grit, Steven Soderbergh's Ocean's Eleven and Martin Scorsese's The Departed are all noteworthy remakes. In order to be artistically worthwhile, a remake needs to offer a fresh take, a different perspective on an old tale. In getting the green light, the general hope is they'll recapture the magic that made the original a success. Throw in a couple of big stars and, commercially speaking, you're on to a winner. It's telling, however, that neither Alice in Wonderland nor Maleficient were lavished with praise.
It wouldn't be fair to completely write off this Disney phenomenon at such an early stage – the prospect of introducing these stories to new generations of cinema-goers isn't necessarily a bad thing, while the switch from animation to live action leaves room for new vision and invention. Revisiting films that have formed an important part of so many childhoods is dangerous, if probably wildly lucrative, ground.
Register for free to continue reading
Registration is a free and easy way to support our truly independent journalism
By registering, you will also enjoy limited access to Premium articles, exclusive newsletters, commenting, and virtual events with our leading journalists
Already have an account? sign in
Register for free to continue reading
Registration is a free and easy way to support our truly independent journalism
By registering, you will also enjoy limited access to Premium articles, exclusive newsletters, commenting, and virtual events with our leading journalists
Already have an account? sign in
Join our new commenting forum
Join thought-provoking conversations, follow other Independent readers and see their replies