Gael García Bernal interview: The Motorcycle Diaries star on Che Guevara and being a penniless student in London
Bernal is a Mexican actor, director and producer. His best-known films include 'The Motorcycle Diaries', 'Babel' and 'Y Tu Mamá También'
Oscar Quine
Saturday 02 January 2016 01:56 Comments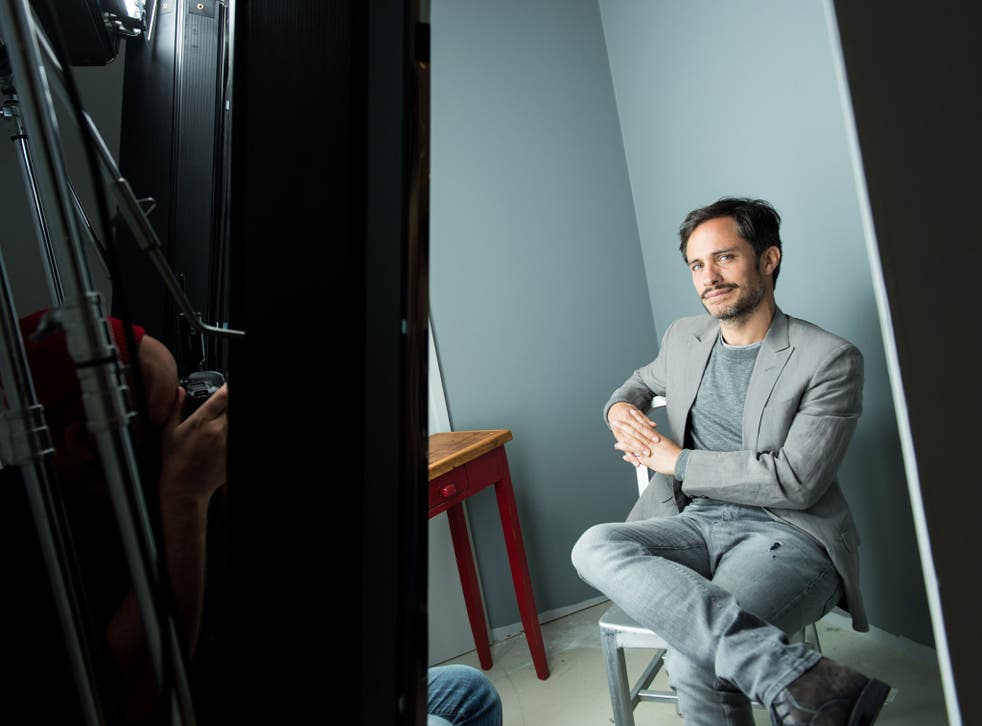 Mozart in the Jungle tells the story of a world-leading philharmonic orchestra based in New York City. It's a high-pressure environment where everyone is at the top of their game. Are there many similarities there with a film set?
There is something about the live performance of an orchestra that makes it very different to a film. With a film you can rewrite it in a way with the material you have and in rehearsals you're really trying out different things. In an orchestra you can't do that. They separate as soon as the performance factor comes into play.
More and more actors are turning from film to TV series. How do they differ ?
It is a different perspective altogether. A series like this has a longer life and the characters evolve. They go together and there's more of a sense of building something – I enjoy that. It's more adventurous. There's an excitement: like, where will the character go this time? I never thought I was going to enjoy it as much as I do. I really like it.
Culture news in pictures

Show all 33
Do you feel a closer connection to the character with the TV series, as he is part of your life for longer?
In a way. You do feel ownership of the character. In a film you don't get the chance to feel that. Even if you do feel and develop that, later when you see it put together, you see a whole different collage of what you did. Here, you feel more in the chronology, like in a theatre. It's like an act of bravery: "Go quick!" and you jump and you do this and do that. It's like a dream scholarship.
Talking of scholarships, you studied acting at the School of Speech and Drama in London. Was that period a happy time for you?
Yeah, it was happy. Looking at it in retrospect it was of course very formative and incredibly important. But I can't say throughout it was purely enjoyment. When you're a student it's really complicated. And it's really complicated to be very poor in London as well. There were moments where it was either a beer or going to the cinema – and that would be a decision to be made for the whole week, not just a day. When you're in that environment, sometimes you feel great and sometimes you feel terrible. But it was very exhilarating.
You divide your time between Mexico and Argentina and travel a lot between New York and LA. Is it exhausting ?
Well, they're all still in the American continent, and that makes it really easy. Being in the similar time zones, the plane becomes just like any other trip.
Access unlimited streaming of movies and TV shows with Amazon Prime Video Sign up now for a 30-day free trial
Sign up
And are you ever tempted to move permanently to New York or LA?
No. No. No. No. No!
You've played Che Guevara twice. Did you feel you understood him better the second time?
Oh yes, definitely. The first time we just scratched the surface. The second time it was a lot more interesting. The Motorcycle Diaries was a lot deeper with a transcendental aspect as well. I was asked recently which film I learnt most from and I think it was that one.
In terms of learning about yourself or the subject matter?
I think the best thing I can say about it – and I think the best thing you can say about anything really –is that The Motorcycle Diaries made me feel like my home was bigger, it made me feel at home anywhere in Latin America.
You're outspoken politically. Do you feel optimistic about the world your children are growing up into?
I definitely have to say – with a little uncertainty – that I feel very optimistic. I have to feel that otherwise why all this effort? I feel optimistic about how heterogeneous societies pull together. We just have to keep on with the struggle.
Biography
Gael García Bernal, 37, is a Mexican actor, director and producer. His best-known films include 'The Motorcycle Diaries', 'Babel' and 'Y Tu Mamá También'. He grew up in an acting household: his mother was an actress and model and his father was an actor and director. He has two children and divides his time between Argentina and his home country, Mexico. The second series of 'Mozart in the Jungle', starring Bernal, is available to stream or download exclusively on Prime Video now
Register for free to continue reading
Registration is a free and easy way to support our truly independent journalism
By registering, you will also enjoy limited access to Premium articles, exclusive newsletters, commenting, and virtual events with our leading journalists
Already have an account? sign in
Join our new commenting forum
Join thought-provoking conversations, follow other Independent readers and see their replies