Gael Garcia Bernal on working on Daily Show Jon Stewart's first film Rosewater, shunning Hollywood and his own directorial debut
The 36-year-old actor wasn't a Daily Show fan but when Jon Stewart asked him to be in his first film he had to say yes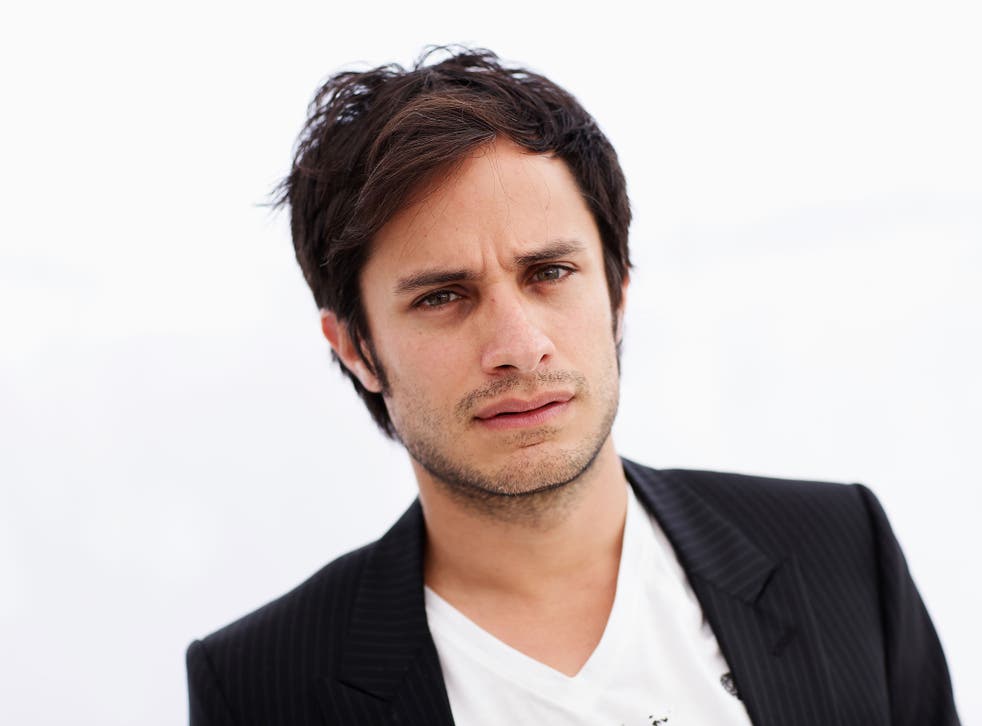 The first inkling that Jon Stewart was looking beyond his job as the host of The Daily Show came in March 2013 when he announced that he was taking a 12-week sabbatical to direct Rosewater, a film inspired by the book Then They Came for Me: A Family's Story of Love, Captivity, and Survival. Written by the London-based journalist Maziar Bahari, it covers his arrest when reporting on the 2009 Iranian presidential election, and his incarceration for 118 days in an Iranian jail.
Stewart may have felt like he had a hand in Bahari's downfall. Part of the "evidence" used by the Iranian authorities to justify jailing the journalist was a satirical skit he had taken part in for The Daily Show, the week before his arrest. In it Bahari pretended to aid a hapless American spy, played by regular Daily Show correspondent Jason Jones. Rosewater tells this backstory before concentrating on the relationship between Bahari and the prison guard who was charged with extracting his confession.
While Jones appears as himself in the movie, Bahari is played by Gael Garcia Bernal. The Mexican actor, now 36, still has the impish good looks that marked him out as an international star when he appeared, just out of his teens, in Y Tu Mama Tambien and Amores Perros. At first glance, giving the role of an Iranian descendant to someone more famous from another country seems like typical Hollywood casting.
"It was a bit daunting having to play a real-life character who has been through all of this, and playing an Iranian without having ever gone to Iran," admits Bernal. "It was not only scary, it also felt like, 'What am I doing?' But then you think about it a bit more and you think, I've been doing that all the time. Actors do that all the time – when you have to play a doctor, they've trained for eight years, yet you pretend you know what you're doing. It's all a game.
"This is a story of a human being and it can happen anywhere," Bernal continues. "It's not about Iran specifically because journalists are endangered in many parts of the world. Where I come from specifically is one of the most horrendous places for journalism – and that's where my wanting to tell the story comes from."
The actor did not know much about Stewart before they met. "I knew his work a little bit because he'd been doing The Daily Show for 10 years or something like that, so of course I knew who he was. But I didn't watch the show much. You can see the show on cable TV in Latin America and it's a very specific topical comedy of issues mainly about the United States so it's difficult to follow sometimes. But I know a lot of people in the United States and that is where they get their news."
Given the wild success Stewart had hosting the show, it was a surprise when he announced his intention to step behind the camera. Bernal thought nothing of it: "It didn't worry me that he hadn't directed before. One day I got a phone call and I was approached by him to do the film. And all of a sudden I went to New York to meet him, it was an interesting proposal and I thought 'good'."
Bernal was practically born onto the stage in Guadalajara, Mexico, where his parents were both actors on the university-theatre circuit. They divorced when he was young; his stepfather worked as a commercials director. Bernal claims he never wanted to be an actor, and yet from an early age that is what he did.
He appeared on television soaps and became a heartthrob when he played the "I" in the hit show, My Grandfather and I. Instead of capitalising on his fame in Mexico, he moved to London to study drama at the Central School of Speech and Drama. He almost got kicked out during his first year.
Access unlimited streaming of movies and TV shows with Amazon Prime Video Sign up now for a 30-day free trial
Sign up
The first Mexican to ever be accepted into the drama school was not simply being taught theatre, but how to be an English stage actor. And as anyone who has ever had the pleasure of seeing the Mexican act in English will be well aware, his accent is delightfully Latin. "Somewhere in the middle of the night, I can fly a little more with English, if you know what I mean," he says mischievously.
He faked a tropical illness to get an extra week off drama school at Easter so that he could appear in Amores Perros, the directing debut of Alejandro Gonzalez Inarritu, best known for being a radio DJ at the time. When summer came he landed a role in one of the great road movies and love stories, of Latin American cinema, Y Tu Mama Tambien.
"It's rare to do a film about love, love from a heightened spiritual version of life," rhapsodises Bernal. "Julio is the only character [I've played] that I wonder what is he up to now. There is a little epilogue at the end of the film where it says he's studying biology. But sometimes I wonder what is he up to now. He's the character I've most resembled, especially [in terms of] my family."
Bernal has two children, a son and a daughter, with the Argentine actress Dolores Fonzi. They met on the set of the 2001 film Vidas Privadas, but separated last year and he is currently unattached. Charming and good-looking, it's hard to imagine his meeting women is a struggle: "As actors, we don't shy away from saying, 'I wanted to be an actor because I wanted to meet girls'. Directors cannot say the same thing."
One attachment that remains firm is with his Y Tu Mama Tambien co-star Diego Luna, whom he calls his brother from another mother. They share a love of football and, following the success of the film, they set up a production company called Canana Films, in Mexico City. They started to produce each other's films, although Bernal counsels against seeing his 2007 directorial debut Deficit. He is most proud of their Ambulante film festival that tours Mexico showing documentary films, and which celebrates its 10th birthday this year.
With the world at his feet, Bernal surprised many by not choosing Hollywood. "People still say to me, 'what, you still live in Mexico?'," he smiles. "I don't have to go to the United States simply to find work and I don't have to stop what I'm doing. I mean, which Hollywood film beats The Motorcycle Diaries?"
Oscars 2015 winners

Show all 15
Playing Ernesto "Che" Guevara for the Brazilian director Walter Salles certainly left its mark on the actor. And only making the films he wants to make has resulted in an eclectic CV. He played a Chilean publicist fighting the Pinochet regime in Pablo Larrain's No, a video-game author wandering around Thailand in Lukas Moodysson's Mammoth, a Spanish transvestite in Pedro Almodovar's Bad Education, and he found himself trying to woo Charlotte Gainsbourg in Michel Gondry's wondrous The Science of Sleep.
That's not to say he is totally against Hollywood: "I've never done a big action film, and wouldn't mind knowing what it's like to play a villain in a superhero movie."
He will next be seen playing an Argentinian military colonel in Eva Doesn't Sleep, which tells the true story of how Eva Peron's embalmed body was passed from country to country for 25 years before eventually being buried in Argentina in 1976. But the project that seems to be most exciting Bernal is a return to the director's chair.
Despite his attempts to wipe his first film from memory, he says: "The ultimate sort of cinema experience is to direct a film. I think I already know the film I'm going to be doing. It's set in Mexico City, with kids."
'Rosewater' is released on 8 May
Register for free to continue reading
Registration is a free and easy way to support our truly independent journalism
By registering, you will also enjoy limited access to Premium articles, exclusive newsletters, commenting, and virtual events with our leading journalists
Already have an account? sign in
Register for free to continue reading
Registration is a free and easy way to support our truly independent journalism
By registering, you will also enjoy limited access to Premium articles, exclusive newsletters, commenting, and virtual events with our leading journalists
Already have an account? sign in
Join our new commenting forum
Join thought-provoking conversations, follow other Independent readers and see their replies