Gemma Arterton on black comedy The Voices and why she's turned her back on Hollywood
Gemma Arterton tells Kaleem Aftab about why pretty-girl roles aren't enough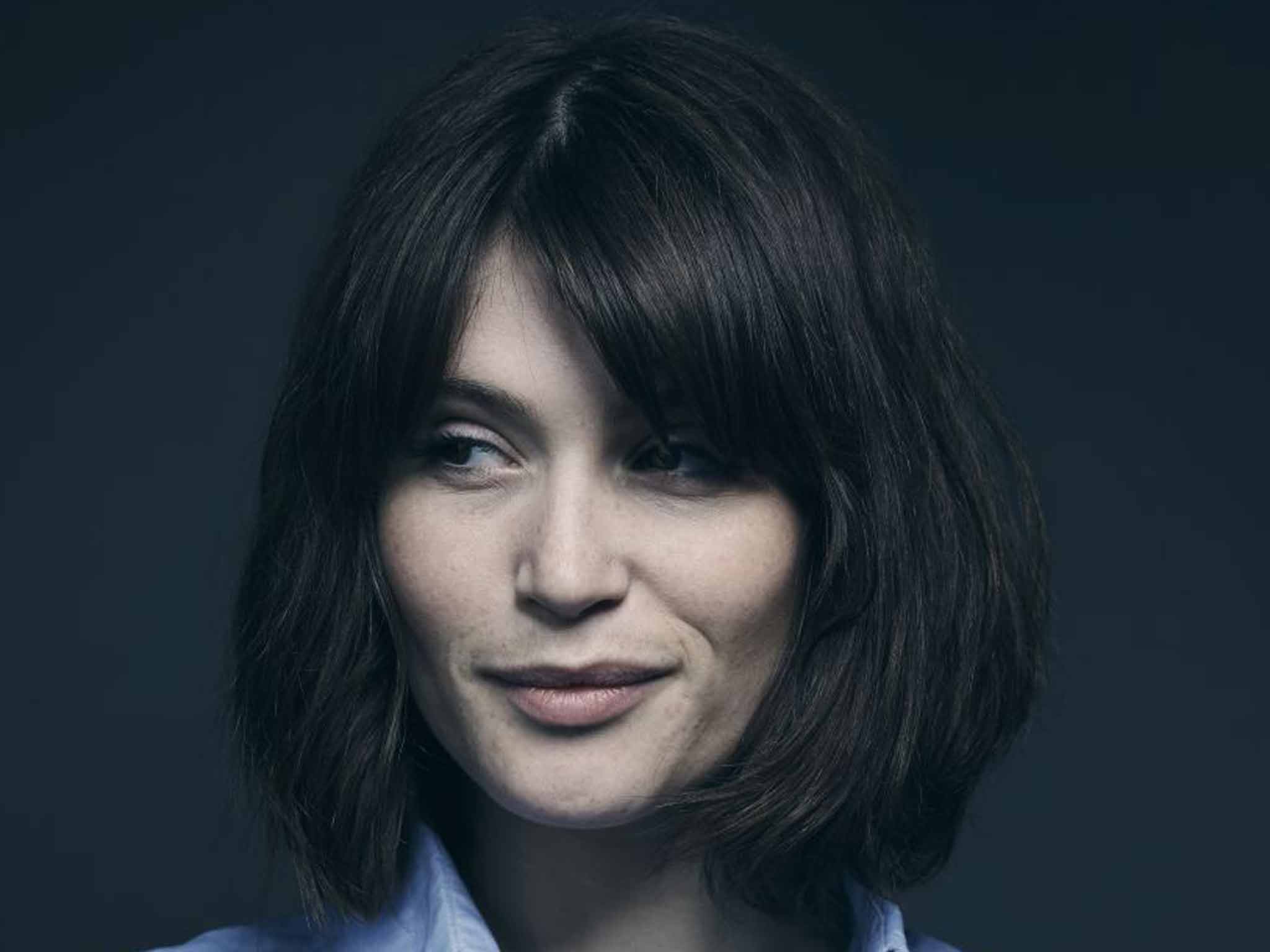 It was Gemma Arterton's heart-shaped mouth that got Marjane Satrapi, director of The Voices, most excited. "She became fixated with my mouth," says the 29-year-old star. "It's a little bit heart-shaped, but she made a big deal out of it. In every scene I had to wear red lipstick."
The lips are especially important as, for much of the black comedy, the only part of Arterton that we see is her decapitated head in a fridge. She's been killed by a schizophrenic toilet factory worker, played by Ryan Reynolds, who despite lusting after her, chops off her head under the instruction of his Scottish cat. When he starts dating a fellow worker, played by Anna Kendrick, he also gets advice from Arterton's talking head in the fridge, as well as the psychotic cat, and his loveable dog.
The British actress was offered the choice of playing either leading lady when she first chatted to Satrapi on Skype. She went for the less obvious of the two roles: "I just wanted to do something non-connected to what I had been doing before, which was focused on the body and beauty. Anna's part is more deep and profound; I just wanted to be a bit silly."
It's this desire not to be pigeonholed that has led Arterton to turn her back on Hollywood. The Kent-born star had barely got her feet wet as an actress when she got the call from Bond producer Barbara Broccoli saying she had won the role of Strawberry Fields in Quantum of Solace. Most actors would have been doing cartwheels. "Just last night I was thinking about the moment that I found out I was going to be in a Bond film," says Arterton. " I wasn't happy about it. It wasn't like: 'Oh my God, I'm going to be working with these people and it's a dream come true.' It's like 'Oh, cool', and it was a great experience and fun to go all those places, but the work wasn't so interesting." She had a handful of scenes, wore beautiful clothes and died.
The pressure to take on such roles (she has also starred in the Hollywood fantasies Prince of Persia and Clash of the Titans) was immense. "At the time I really thought I had to say yes to those films. I even have emails from people saying you must do this film, it's the right choice and strategy. Sometimes I think the Hollywood mentality – what is the aim there? The aim is to win an Oscar and that is not my aim."
At first she was afraid to speak out as she felt it would sound ungrateful. Her mother was a cleaner and her father a welder. They divorced when she was five and she lived with her mother and her younger sister Hannah, now also an actress. Acting was a way of escaping and she won a government grant to attend Rada. So to her it seemed a bit cheeky to start complaining about her lot when at the age of 21 she could buy a flat in Battersea, London. "I never ever thought that I'd own anything. That's when I was richest, when I was 21."
However, she reached breaking point two years ago, just after making the action-horror Hansel & Gretel: Witch Hunters. "I had to call my agent and say no more of that shit."
Arterton realised she didn't have to play the Hollywood game. She received her greatest acclaim appearing as the titular character in Stephen Frears' Tamara Drewe, which debuted at Cannes in 2010, and she started making annual appearances on the London stage.
She's spent the last six months performing a musical version of Made In Dagenham, based on Nigel Cole's 2010 film about seamstresses working at the Ford car factory who walked out in protest at being designated unskilled workers. The protest led to a strike over equal pay and to the introduction of the Equal Pay Act 1970. The play received mixed reviews and will close in April, when Arterton's contract is up.
Access unlimited streaming of movies and TV shows with Amazon Prime Video
Sign up now for a 30-day free trial
Sign up
Access unlimited streaming of movies and TV shows with Amazon Prime Video
Sign up now for a 30-day free trial
Sign up
I saw the show on the Saturday before we spoke last week. The actress said I'd made a bad choice of date and seemed to take a swipe at the work ethic of some of her contemporaries. "Something I don't get about musicals is that actors get time off to go on holiday. One of the main actors was off and it was a shame that you didn't get to see him."
It's a fair point that people expect to see the announced cast of a play, but after six months it seems fair for actors to book a holiday – especially in a play about working conditions.
When she saw the film, she wondered why she hadn't been seen for the main part, played by Sally Hawkins, and was told she was too young at the time. On the early closure of the musical she says: "Audiences love it; it's just in too big a theatre. It's just the state of British theatre at the moment that people will happily see The Phantom of the Opera four times and pay maximum price but will not go and see a new show because they are scared and don't support new work. I think our show would have lasted if it was in a slightly smaller theatre. That theatre is a massive 1,400-seater."
The pressure on the actress was all the greater because the play's marketing centred on her, something she thinks the producers didn't think through properly. "I remember saying: 'Oh God, I'm not going to sell out this theatre.' I made a reservation for lunch today under my own name and they were, like, who? That suits me well."
There is an element of modesty in that anecdote. Yet Arterton has lost roles thanks to her perceived lack of star power. "There was a film which is out now, so I can talk about it: Under the Skin. It was me that was meant to be doing it, and they couldn't finance it with me. Jonathan [Glazer] called me and said, 'I've tried, but they need someone really famous to star in it.' "
She has accepted that; and the film, which Arterton loves, was eventually made with Scarlett Johansson in the lead. She argues that her goal is longevity. "You have to do good work. I think in the long term it goes against you [doing pretty girl roles]. That might last for 10 years, but I want to be working when I'm in my 70s and 80s. I don't want to suddenly get to 40 and be like, oh, I just did those pretty girl roles."
But it's not necessarily the case that Hollywood's loss is Britain's gain. Arterton made Gemma Bovery, a French adaptation of Posy Simmonds' graphic novel loosely inspired by Flaubert's Madame Bovary. Simmonds also wrote the graphic novel Tamara Drewe, roughly based on Hardy's Far From the Madding Crowd and Arterton sees both characters as anti-heroines. She says of operating in another language: "I had to learn French and for me that created this weird kind of disconnect because there is always a switch happening in my mind and so you're never quite in the moment. So, quite Bovarian."
Now her French is fluent. That is partly because on the set of Bovery she met her beau, Franklin Ohanessian, who was working as an assistant director on the film. She's been less guarded about being photographed with him than she was with her husband of three years, the fashion consultant Stefano Cattelli, whom she divorced in 2013.
Now she has a French acting agent, and seems taken by the way celebrity life operates in Paris. "There are no members' places in France. There is nowhere to hide. Here [in Britain] we create a division. There is more envy, so there's more need to know what's going on in celebrity lives. The celebrity culture here is something I've struggled with and you're put into that culture even if you don't want to be. In France you manage yourself much more; the actors know the journalists. I think in the UK we are copying America quite a lot."
She recently had dinner with Isabelle Huppert, who has been giving her insights on the French movie scene. And the night before we met, Arterton says, "I dreamt that I wore a dress by David Bowie [another of her heroes] and you press a button and suddenly these wings pop out, with glitter and bubbles and everything." If she ever meets him, she says, it might be one of the few times she's actually lost for words.
'The Voices' is released on 20 March
'Made in Dagenham' is at the Adelphi Theatre, London WC2 (0844 412 4651) to 11 April
'Gemma Bovery' is released this summer
Join our commenting forum
Join thought-provoking conversations, follow other Independent readers and see their replies