Gone with the wind? No, it haunted her for life
Vivien Leigh was a fragile superstar who always struggled with her most famous role, says Geoffrey Macnab
Geoffrey Macnab
Thursday 19 September 2013 17:39 Comments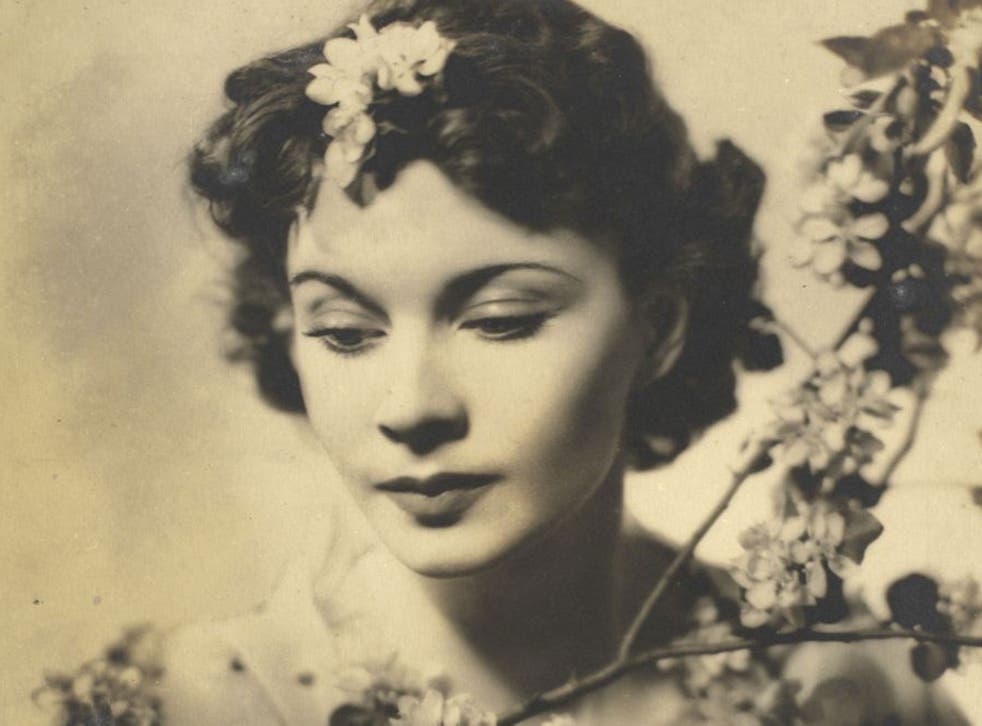 You can't miss the masochism in Vivien Leigh's screen characters. She excelled at suffering. "Rhett, Rhett, if you go, where shall I go, what shall I do?" her Scarlett O'Hara whimpers at Clark Gable's Rhett Butler toward the end of Gone with the Wind (1939). He demolishes her with one of cinema's most famous one-liners: "Frankly, my dear, I don't give a damn."
Leigh's characters experienced equally cruel abandonments in many of her subsequent movies. "You've ruined yourself," Warren's Beatty's Italian gigolo hisses before walking out on her in Tennessee Williams's adaptation The Roman Spring of Mrs Stone (1961), one of her last films, in which she plays an ageing and desperate actress. Her fading Southern belle Blanche DuBois is raped by Marlon Brando's Stanley Kowalski in the film of A Streetcar Named Desire (1951). In Anna Karenina (1948), she is driven to suicide. In The Deep Blue Sea (1955), she plays an adulterous wife who tries to kill herself.
In the year of the centenary of her birth, renewed attention is being paid to the double Oscar-winner. Leigh (1913-1967) is the subject of a major retrospective at the BFI. The Vivien Leigh Archive, which includes letters, diaries, photographs, clippings and scripts and reportedly stretches to 10,000 items, has recently been acquired by the V&A. Gone with the Wind will be seen on the big screen yet again.
It's not as if Leigh's achievements have been ignored. She was, as Gavin Lambert (the screenwriter of The Roman Spring of Mrs Stone) pointed out, a consummate screen actress. "She glowed when she was in front of a camera, she was vital and confident. She knew how to grade her effects and, from long shot to close-up, how to communicate without words."
Her colleagues warmed to her work-ethic. Elia Kazan, who directed the film of Streetcar, recalled how suspicious the "New York gang" (Brando, Karl Malden, Kim Hunter) were of the "poor English girl". They couldn't understand why she had been cast instead of Jessica Tandy, who appeared alongside them in the first Broadway production. (Leigh had played Blanche on stage in London in a production directed by her husband Laurence Olivier). Kazan himself thought Leigh was wrong for the part but the producers wanted a star. Leigh won them over.
"As I saw her courage and the way she worked, her candour," I began to like her a lot," Kazan told interviewer Jeff Young. "Everyone was touched and moved by her will to be good. A will to be good is very infectious and evokes strong feelings of loyalty."
The problem for Leigh was that her private life so closely resembled that of the characters she played. She was a manic depressive with frail health. Watching The Roman Spring of Mrs Stone is a disconcerting experience. Leigh made the film shortly after the break-up of her marriage to Olivier and when she was already long suffering from the tuberculosis that was to kill her. She had initially resisted taking the role because it was too "cruel" and "grotesque." Nonetheless, for audiences, it couldn't help seeming that she was playing herself.
"My God, what's happened to Karen Stone!"; "Isn't it strange, she used to be so wonderful," we hear some malicious spectators cackling about her age after watching her on stage in As You Like It. We see Stone utterly grief-stricken as her elderly husband dies beside her on a plane journey. Leigh's alleged promiscuity is still grist for gossip columnists. In The Roman Spring of Mrs Stone, she plays a woman with such low esteem that, toward the end of the film, she throws her keys down to a young gigolo she has never even met.
There was something heroic in the way Leigh hurled herself into her roles. She played tormented, emotionally scarred women with an intensity that few British actresses of her generation could match.
Access unlimited streaming of movies and TV shows with Amazon Prime Video Sign up now for a 30-day free trial
Sign up
One theory is that Leigh was a victim of her own beauty. She had won the most coveted role in the Hollywood of her era at the age of only 26 and trumping Gone with the Wind was always going to be impossible. Critics sneered at her, saying she was "heavenly to look at" but a mediocre actress. It didn't help that she was married to Olivier and that her career wasn't allowed to eclipse his.
When Leigh died in 1967, aged only 53, the obituaries made it apparent how closely she remained identified in the public mind with Scarlett O'Hara. "You can 'read' Vivien Leigh's screen performances chronologically as if she were a character in a time-spanning novel," Gavin Lambert wrote of her. Leigh fiercely resisted the idea that she was playing variations on the same character. In a TV interview done late in her life, she acknowledged that both Scarlett O'Hara and Blanche DuBois were vulnerable Southern women, but that was as far as the similarity went.
"They were entirely different people to me," Leigh protested. "They were both knocked around quite a bit but one overcame the knocking around and the other succumbed. Therefore, they were innately different it seemed to me."
Leigh spoke of her desire to play as many different roles as possible. "I think typecasting is one of the menaces, really, because you get used to what someone is going to do and then it holds no surprise for you." The irony is that she only played Southern belles two or three times (in Gone with the Wind, Streetcar and in her final film, Ship of Fools) but did so with such searing conviction that no-one could imagine her as anything else.
The Vivien Leigh retrospective is at BFI Southbank next month (www.bfi.org.uk). A free lunchtime lecture 'Vivien Leigh: Role Model or Victim Figure?' is at the Victoria and Albert Museum on 13 November (www.vam.ac.uk)
Register for free to continue reading
Registration is a free and easy way to support our truly independent journalism
By registering, you will also enjoy limited access to Premium articles, exclusive newsletters, commenting, and virtual events with our leading journalists
Already have an account? sign in
Join our new commenting forum
Join thought-provoking conversations, follow other Independent readers and see their replies