Haifaa al-Mansour interview: Saudi Arabia's first female film director talks about new release Wadjda
Saudi Arabia's first female film director says: 'I don't want to clash with the culture, or make people angry'
Enjoli Liston
Thursday 18 July 2013 14:52 Comments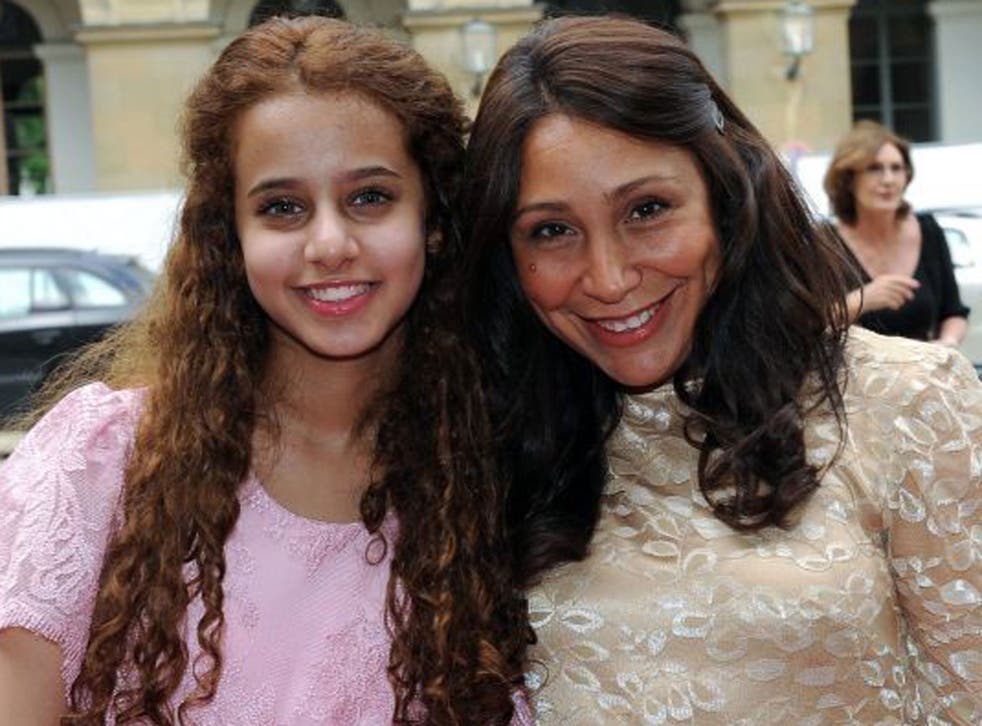 Women in Saudi Arabia are still forbidden to drive and cannot go out in public unless accompanied by a male guardian. But Haifaa al-Mansour, the country's first female film director, says things are changing in the conservative kingdom. Her award-winning film, Wadjda, about a schoolgirl who wants to ride a bike, hits UK cinemas on 19 July.
Q. Did you set out to become Saudi Arabia's first woman film maker?
A. No, it wasn't my goal to be the first female Saudi film maker, or even to make the first [feature] film [entirely shot] in Saudi. I started making films when I was working as a young woman in Saudi. I had been trying to assert myself and find my voice, but the culture is such that women are invisible, they don't matter. It wasn't anything against me specifically, but I felt so low. I wanted a hobby to help cope with the situation, so I made a short film called Who? with my brothers and sisters.
It was a thriller about a serial killer who was disguised as a woman [in a burka] and he goes from house to house killing women. It was about identity – if women in Saudi are all completely covered, how do we know who's who? And for me, it is very important that women should be proud of their identity. There was a debate at the time about identification cards, which had just been introduced. A lot of women were hesitant to go and get their cards because their faces would be on it, but they want to be covered. It shows some irony about the culture.
Part of what drives change is the [desire] to be happy. That is how change will happen, not because 'I want to be the first female film maker'. That approach aims to bring change from top-down, but I think it needs to come from the grass roots.
I knew a woman making a film in Saudi would get attention as a political event. But it was most important to me to make a good film.
Q. Did you set out to spark debate?
A. I try to be respectful. I want people in Saudi to accept the film, I don't want to clash with the culture, or make people angry. I want to be part of the journey taking place in the Kingdom at the moment, opening it up, that is exciting to me.
Q. What was your inspiration for the film?
A. I wanted to make a film about my hometown – a small town in Saudi Arabia called Zulfi, near Riyadh – and my experiences as a child growing up there. I wanted to make points about my culture in a way that is not too radical. A bicycle is not intimidating – it's a toy – but it has a lot of modern connotations of acceleration, being on top of one's destiny. For me it represents how a woman should be.
Q. Is it autobiographical?
A. I come from a very traditional background. My parents are small town people, we were not rich, we never grew up travelling regularly to the West or anything like that. But they were liberal in the sense that I never experienced anything like Wadjda [played by schoolgirl Waad Mohammed].
I was never told 'you can't do this and you can't do that' at home. But when I stood outside in the street, or school, I was confronted with a different reality. There are similarities in that I went to public school and I used to wear sneakers under my dress, but I wasn't as sassy as she is.
Access unlimited streaming of movies and TV shows with Amazon Prime Video Sign up now for a 30-day free trial
Sign up
Q. Have you been surprised by the reaction to the film?
A. I have been overwhelmed – I'm so excited, I'm living every film makers' dream. When I was writing the story five years ago, it took so long to find producers - we could not find funding from the Middle East because people did not believe in a story like this. Subtle doesn't sell in the Middle East. They wanted more melodrama, they wanted something more [punchy], but I wanted something that was more reflective of reality.
Saudi is a conservative place and there were some people were against a woman making a film who didn't like it, but overall, it was received very well.
Q. What were the most challenging things about making Wadjda?
A. Of course, the culture. We had permission to shoot but when you actually try to start filming, ordinary people don't understand film and it makes them nervous. A lot of the neighbourhoods in Saudi are very conservative, they don't want cameras around and they would chase us out. But other places were very good about it. Also, the country is very segregated [for men and women]. I could not be outside with the actors, I had to be in a van using a walkie-talkie to direct, because men and women are not supposed to mix in the workplace, especially in public. We were going against the trend.
Q. Since you made Wadjda in 2012, rules in Saudi Arabia have been slightly relaxed to allow women to ride bikes, although only in parks and when accompanied by a male guardian…
A. Yes, that's great, right? We should be happy that changes like this are taking place. I know they seem like they are small and they don't mean much, but it shows that attitudes towards women are changing, and women are getting more liberties, even if it is very slowly. There is still a long, long way to go, but hopefully things like this pave the way for bigger changes.
Q. Do you think your film has helped change attitudes?
A. Of course. I think though film and arts may not have direct impact, they create an atmosphere. I want the arts [in Saudi] to create an atmosphere of tolerance, that is what it's for.
Q. After the Arab Spring protests in 2011, there was a feeling that women in the Middle East would be more empowered, do you think that is the case?
A. I think it is very sad what is happening in the Arab world – particularly in Egypt. In the revolution, women were partners with men, but [in the aftermath] they were marginalised. Places where women once enjoyed a lot of liberties, like Tunisia, those liberties are being lost. Those countries are going backwards when it comes to women's rights and freedom of expression. It is very sad and shocking.
But in places like Saudi, the fact that the government is more stable helps, and more liberties are being offered every day. It is moving away from being so conservative to being a little more moderate and open. Earlier this year women were appointed to the Shura Council [first time in country's history that women have been able to hold any political office], last year Saudi women competed in the Olympics, next year women in Saudi will start voting. As a Saudi woman I would love to see more change at a faster pace, but it is good that these things are happening.
Q. In Wadjda, it feels as though one of the messages is that women must take responsibility for their own independence. Do you think that's true?
A. Absolutely. I don't think women who are aggressive and fighting with everyone will achieve it. I think it is about women being assertive and having a career and pursuing a dream – that is what will change things in Saudi. Saudi is a very tribal and conservative place, if women go out there and are aggressive and screaming 'I want to do this' they will be shunned. People will not hear them. It is better to take a long road, and work day by day, to change the situation.
Register for free to continue reading
Registration is a free and easy way to support our truly independent journalism
By registering, you will also enjoy limited access to Premium articles, exclusive newsletters, commenting, and virtual events with our leading journalists
Already have an account? sign in
Join our new commenting forum
Join thought-provoking conversations, follow other Independent readers and see their replies