state of the arts
Why won't JK Rowling let the Harry Potter franchise lie?
There is a third Fantastic Beasts film in the works, writes arts columnist Alexandra Pollard. But to eke out five films from a single, 128-page novelty book, released in 2001 to raise money for Comic Relief, smacks of cynical greed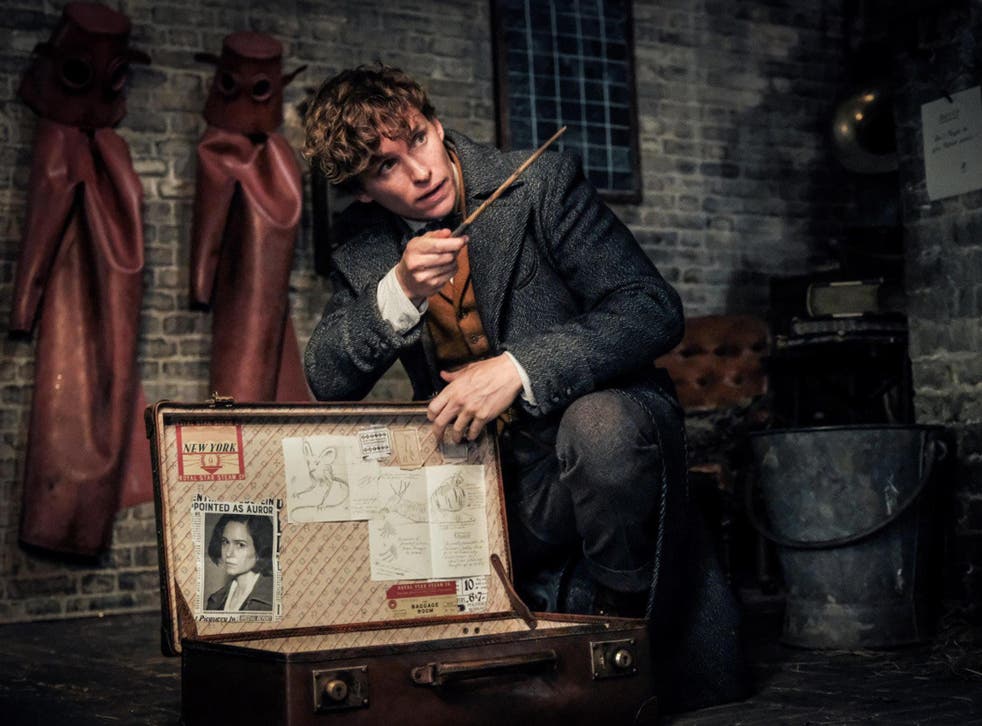 It's starting to feel as though the Harry Potter franchise is flogging a dead hippogriff. Eight years after things came to a poignant "end" with the release of the "final" film, Harry Potter and the Deathly Hallows – Part 2, it seems Warner Bros and JK Rowling are still refusing to let the Wizarding World lie. It was announced this week that the third Fantastic Beasts film is officially in the works.
The new movie – which will be set in Brazil and see the return of stars Eddie Redmayne, Jude Law, Katherine Waterston and Ezra Miller – follows 2016's box-office smash Fantastic Beasts and Where to Find Them and 2018's box-office shrug Fantastic Beasts: The Crimes of Grindelwald.
The latter, a film in which nothing happened and too much happened, failed to capture the imagination of either critics or audiences. The LA Times called it "an excruciating bore ... enough to make JK Rowling fans weep in frustration, provided they can even keep their eyes open". Earning $150m (£117m) less than its predecessor, the film was such a damp squib (pun intended) that WB put the brakes on the third of a previously announced five-film series. Unfortunately, after a script re-jig, that hiatus is over.
Every Harry Potter and Fantastic Beasts film ranked

Show all 10
There are ways of justifying this continued expansion of the Potter Cinematic Universe. Rowling's story of the precocious wizard who learnt spells, played quidditch, scoffed pumpkin pasties, got detention and defeated the Dark Lord is one of the most beloved tales ever told. Beginning in written form in 1997 before being adapted for the big screen four years later, the series was a phenomenon. Millions flocked to the cinema to watch Harry and his friends endure the perils of pure evil – and the even greater perils of adolescence. The Wizarding World, as it is now known, has become the third-highest grossing film franchise of all time, behind only Marvel and Star Wars. The opportunities for extrapolation are endless.
But to eke out five films from a single, 128-page novelty book, released in 2001 to raise money for Comic Relief, smacks of cynical greed – designed for maximum profit and little else. Potter fans are loyal, after all; hungrily sweeping up the morsels Rowling throws their way, no matter how little nourishment they get from them.
While we're on the subject of perhaps the greatest children's author of all time, Rowling certainly is frustrating. Her favourite pastime is making grand announcements about her characters' identities, while refusing to actually include any of that in the material itself.
Dumbledore is gay, she announced proudly in 2007. The relationship between him and Grindelwald, she recently added, "was incredibly intense. It was passionate, and it was a love relationship. I believe there is a sexual dimension." Did any of that make it into the Fantastic Beasts films, whose screenplays she wrote? Nope. It seems that Rowling wants the illusion of progressiveness without actually having to take any financial risks.
She also disappointed fans in 2017, when Johnny Depp was announced in the title role of The Crimes of Grindelwald. Many felt betrayed by the casting of a man whose ex-wife, actor and model Amber Heard, had told courts that he was verbally and physically abusive to her throughout their relationship. Rowling released a statement defending the casting decision, saying that "based on our understanding of the circumstances", she was "genuinely happy" to have Depp on board. David Yates, who directed multiple Potter films and both Fantastic Beasts films, made an even worse pronouncement. "It seems to me there was one person who took a pop at him and claimed something," he said. "I can only tell you about the man I see every day: he's full of decency and kindness."
This year, having been sued for defamation by Depp, Heard was forced to go into greater detail of the alleged abuse, claiming that this man, so full of decency and kindness, had punched, slapped, kicked, spat on and choked her. Depp will return for the third film.
Ultimately, what's so galling about the Fantastic Beasts juggernaut is that it forgoes the opportunity to take greater artistic risks than the previous decades' stricter social attitudes allowed, in favour of trying to rake in easy money – and makes moral failings while doing so. Perhaps this third instalment will be brilliant. I hope it is. But I suspect the spell has worn off.
Join our new commenting forum
Join thought-provoking conversations, follow other Independent readers and see their replies