Heads Up: Life of Pi
Crouching tiger, Booker-winner, festive hit film?
Holly Williams
Sunday 11 November 2012 01:00 Comments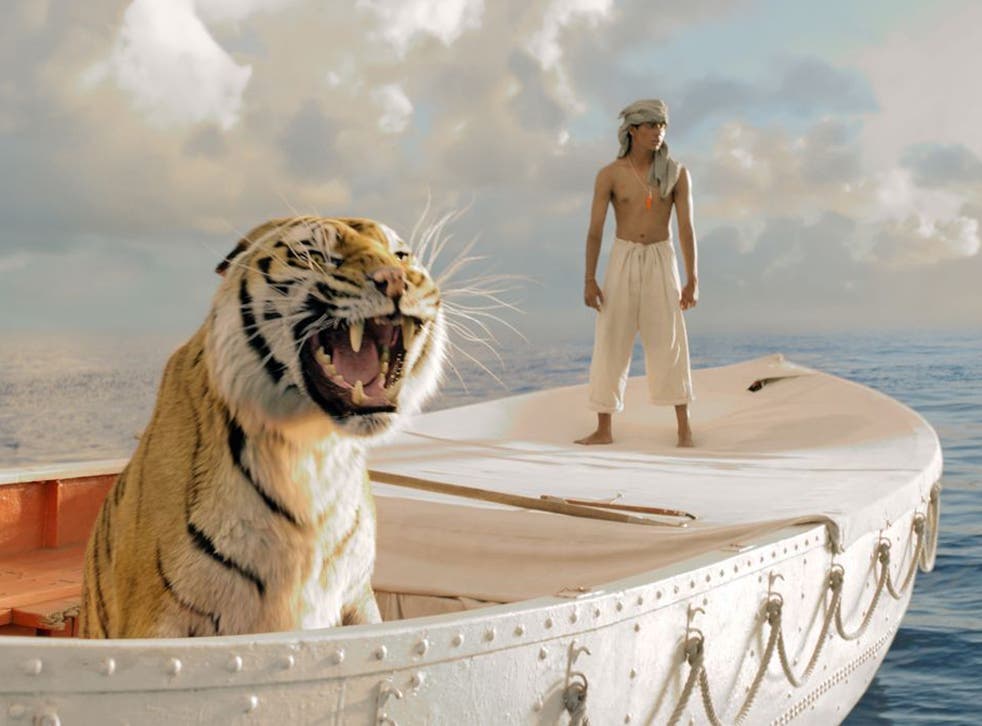 What are we talking about? A 3D film adaptation of Yann Martel's 2001 Booker-winning novel about a boy who survives a shipwreck to spend 227 days floating in a lifeboat with a Bengal tiger.
Elevator pitch Crouching tiger, Booker-winning novel… Life of Pi springs on to the big screen.
Prime movers Ang Lee – Brokeback Mountain; Crouching Tiger, Hidden Dragon; Sense and Sensibility – continues his genre-busting directorial career. The screenplay is adapted from the novel by David Magee (Finding Neverland).
The stars Pi is played by 17-year-old Indian actor Suraj Sharma, in his first ever film role; Irfan Khan (The Amazing Spiderman) plays the older Pi. Indian actress Tabu is Pi's mother and Adil Hussain his father. Also keep your eyes out for smaller roles taken by Gerard Depardieu and Rafe Spall.
Early buzz Todd McCarthy in The Hollywood Reporter wrote: "Ang Lee, that great chameleon among contemporary directors, achieves an admirable sense of wonder in this tall tale about a shipwrecked teenager stranded on a lifeboat with a Bengal tiger, a yarn that has been adapted from the compellingly peculiar best-seller with its beguiling preposterousness intact." Justin Chang for Variety also found it had a "sui generis quality that's never less than beguiling", although he wasn't completely entranced, adding that "its fable-like construction and impeccable artistry come up a bit short in terms of truly gripping, elemental drama." Tom Shone for The Guardian was unequivocal, however: "Hollywood has been waiting for this movie. Get ready for the year of the Tiger."
Insider knowledge Sharma spent three months in Taiwan training seven days a week, learning – crucial, this, for a film set at sea and largely filmed in an 1.7-million-gallon water tank – how to swim.
It's great that… by all accounts, Lee has found a way to film in 3D and use technology like motion capture and CGI in a way that is remains warm and even intimate.
IT's a shame that… while the film doesn't shirk the spiritual-journey side of the novel, on the big screen this all-embracing celebration of faith may strike some as cloying.
Hit potential Could well be a seasonal triumph – the book was a bestseller, and the film has feel-good, cross-generational appeal.
The details Life of Pi is released in cinemas 20 December.
Register for free to continue reading
Registration is a free and easy way to support our truly independent journalism
By registering, you will also enjoy limited access to Premium articles, exclusive newsletters, commenting, and virtual events with our leading journalists
Already have an account? sign in
Join our new commenting forum
Join thought-provoking conversations, follow other Independent readers and see their replies