Hollywood's 'genderquake': Five major female players reveal how they're fighting for equality
British film's most influential women are shaking the foundations of home-grown cinema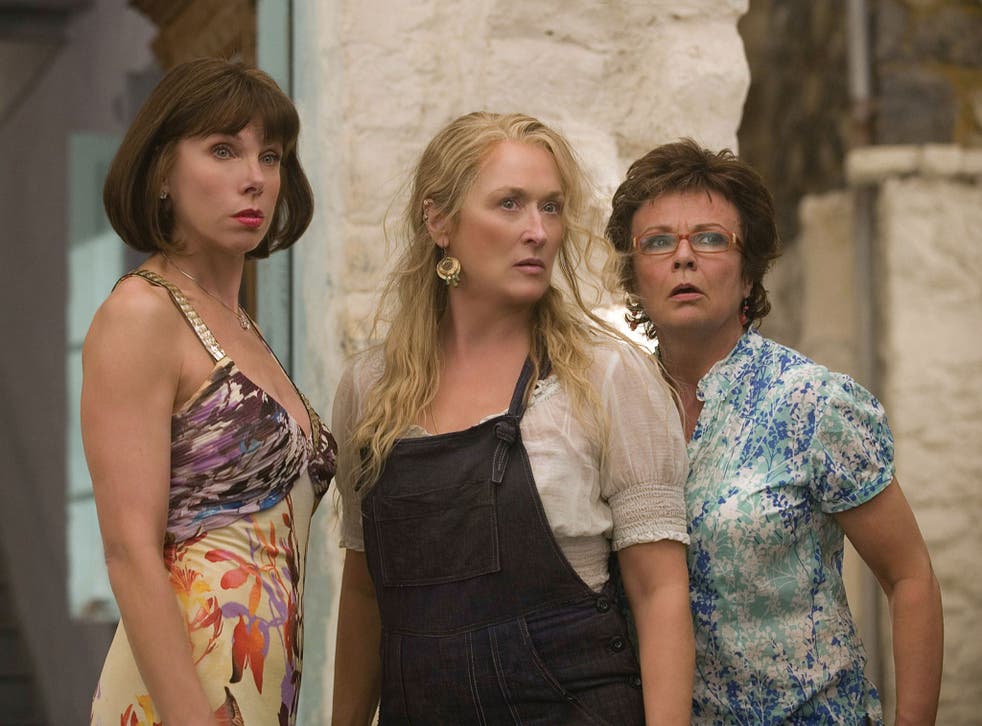 There's a real sense of girl power this year," beamed Kate Winslet, as she clutched her Golden Globe last month in Los Angeles. But is there? It is now 12 months since Patricia Arquette used her Oscars acceptance speech as a platform to demand "wage equality once and for all and equal rights for women", a rallying cry that got Meryl Streep and Jennifer Lopez whooping out of their seats. It ignited a so-called "genderquake" in Hollywood. Jennifer Lawrence spoke out repeatedly about pay inequality; Salma Hayek used her platform at Cannes to blast Hollywood's sexism; and Emma Thompson, recently cast as a 77-year-old prostitute (Thompson is 56) in The Legend of Barney Thomson, bemoaned its ever-worsening ageism.
The world's 15 most powerful women in 2015

Show all 15
But what, if anything, is actually changing for women in the movies? And are things any better in Britain? Out of the 100 highest-grossing UK films of 2015, just 16 per cent of all directors, writers, producers, editors, and cinematographers were female. And only 7 per cent were directed by women. We asked some of the most influential and respected women in the UK film industry how much power the girls really have…
Clare Binns
Director of programming and acquisitions, Picturehouse Cinemas
Around 750 films were released last year. I did a rough tally of those I thought were really important for women, that had strong women's roles, talked to a female audience or were directed by women. There were fewer than 60. The difference today is that a lot of these films are now "big", such as Spy or Mad Max: Fury Road.
A tipping point was Mamma Mia!. For years I was the only woman doing my job. I still often am the only woman in the room. I think all the blokes saw Mamma Mia! as a £10m movie. I could see it was going to be phenomenal. It was a fantastic success, sustained over a long period, which is characteristic of a slightly older female audience. Suddenly male exhibitors realised that these films could take blockbuster money. And so films such as The Best Exotic Marigold Hotel, Trainwreck, Sisters and Brooklyn are now mainstream, not some smaller-screen sideline.
We have marginally more women coming to our 23 cinemas than men. They feel comfortable there. We were the company that first started the Big Scream [for those with babies under the age of one] and now we have Toddler Time. Women's brains don't pack up when they have children. They still want to see films like everyone else.
Amma Asante
Bafta-winning writer-director of 'Belle' and 'A Way of Life'. Her latest film, 'A United Kingdom', is due out later this year
People just don't trust women to direct films. It's how people used to feel back in the day about female pilots or women on the front line. It's sexism, simple as that. In all my time as a child actor on Grange Hill, we only had one woman director. If it hadn't been for her, I wouldn't have known while growing up that it was possible for women to direct. And given there was only one of her, even that felt unlikely.
No one has ever categorically said to me, "Your story is not commercial because it's got a female protagonist or a lead character of colour." It's invisible prejudice, and that's the difficulty. But it's clear in the statistics: the figures don't lie. As a female director, you are in this absolutely tiny minority. I consider that every opportunity I get is a gift that could grow, and I made a commitment to always offer something to another female, to show them how I work and pass on my experience. That's how I try to improve the situation. I contribute most by trying to get on and doing the job, making the movie. Getting people to give you the opportunity – that's the problem.
Nina Gold
Casting agent whose credits in 2015 included 'Star Wars Episode VII: The Force Awakens', 'The Danish Girl', 'The Martian' and 'Wolf Hall'
Access unlimited streaming of movies and TV shows with Amazon Prime Video Sign up now for a 30-day free trial
Sign up
It really is true that when actresses hit their late thirties, the ratio of good, interesting roles to brilliant, fantastic actresses is very poor. I've had lots of instances where producers suggest some fabulous 25-year-old to be the wife of a 50-year-old and I just tell them, "I'm sorry, but that makes me sick." They don't like it, but I have to say it! I suppose it's not "ladylike" to shout about inequality in the industry. But we need to not only shout about it, but work on it.
When it came to Star Wars, that is like a universe of its own, in that there aren't, theoretically, any social rules you have to obey. So it seemed like a great opportunity to cast lots of women, and people of various races, in strong, interesting roles. For example, we cast Gwendoline Christie as a Stormtrooper commander. Not because she's a woman, but because she's brilliant.
Casting is an area that's something like 80 per cent female. Maybe it's the nurturing, faintly maternal aspect to it? It's also counter-ego: it's not about oneself. Possibly women are better at that.
Amanda Posey
Multi-Oscar-nominated co-producer of films including 'Brooklyn', 'An Education' and 'Fever Pitch'
When we did An Education [2009], we were told that a female-led, near-period story was one of the hardest things to get financing for. Without any doubt it was easier to get finance for Brooklyn using An Education's success as a reference. Brooklyn is, similarly, a period story about a young woman finding her place in the world, starring a young teenage actress who hadn't yet proven herself in an adult role. We said that Brooklyn would be transformative for Saoirse Ronan in the same way that An Education was for Carey Mulligan.
For a long time women's stories were ignored, or weren't able to get made because we hadn't had actresses in a strong enough position. They weren't seen as financially viable. A big change in the past few years is that female-led stories are now seen as a strong commercial choice. But it's still very challenging. British independent film really only grew with the start of Film4 in the 1980s. There has always been a lot of female producers. The difference is that they now have 20 or 30 years of track record behind them, so they are able to really push for the projects they want to make.
Dame Harriet Walter
Award-winning actress with recent roles in films including 'Star Wars Episode VII: The Force Awakens' and 'Man Up', with 'The Sense of an Ending' out later this year
Nobody went from drama school to Hollywood in my day. At least no girls I knew. Hollywood just didn't have the same love of the Brits back then. But today, if you're ravishingly beautiful and don't knock over the furniture, there's the possibility that you might just become the next Daisy Ridley. Then the pressure's on you, because even by 30 you are considered past that moment. I'd love to do more films. But people are amazingly uninventive about portraying older women. You're so often either "cuddly granny" or "wicked stepmother". The primary female roles, whatever your age, are still conventionally attached to a man. Your purpose in the story is being somebody's wife, daughter or mother. Even a lot of the great films I've watched recently, Spotlight or Bridge of Spies, really have only one woman who's got anything to say.
There's now a huge band of Baby Boomer female actors in the theatre and Hollywood who are not just going to go quietly into wheelchairs. We're still very active, we still have sex, still get adventurous, we still have ambitions, and to tell those stories is really important.
Join our new commenting forum
Join thought-provoking conversations, follow other Independent readers and see their replies