Hollywood star Jason Sudeikis interview: 'I'm not very funny'
With Jason Sudeikis's last four films all grossing more than $200m, meet the actor who can do no wrong
Tom Teodorczuk
Friday 28 November 2014 12:08 Comments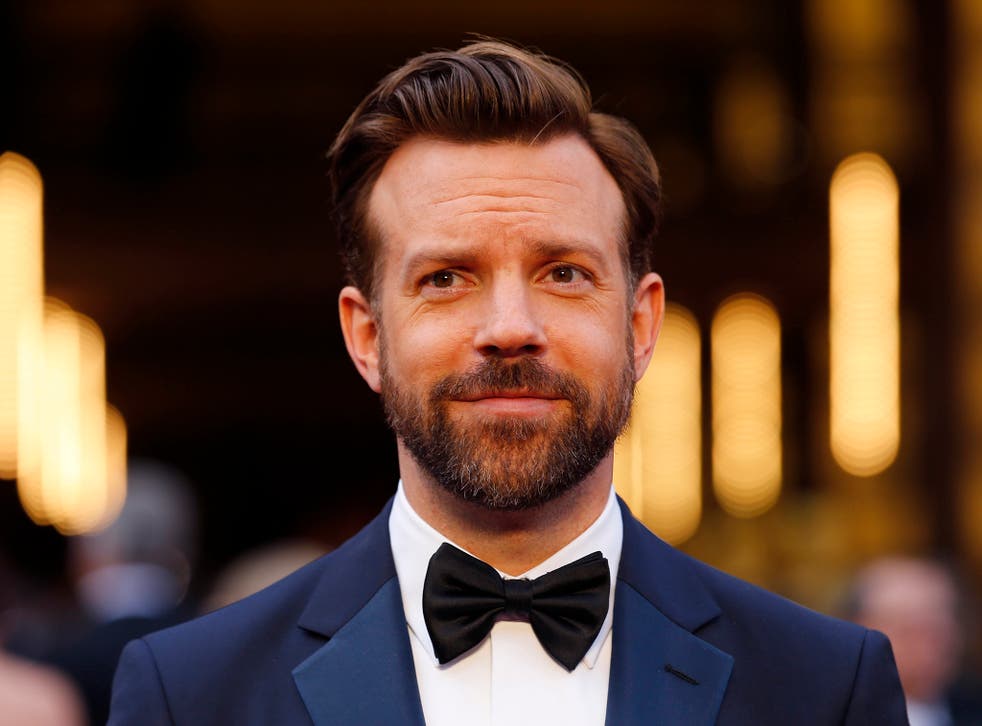 At a time when more Hollywood comedians are flaunting their loudness and lewdness, Jason Sudeikis's rise to stardom seems remarkably understated and subdued.
Sure, there have been public romances with leading actresses (Sudeikis previously dated Mad Men's January Jones and he is now happily ensconced with Olivia Wilde and their seven-month-old son Otis). But, unlike many of his peers, Sudeikis hasn't had to apologise for politically incorrect rants that went viral, or launched a war on Twitter. He is never asked about any similarities between himself and the screwed-up characters he plays on screen – whether it's a family man going off the rails in Hall Pass or a small-time drug dealer in We're the Millers – for good reason.
Sudeikis, 39, is now one of the hottest properties in Hollywood, having featured in four films that have grossed more than $200m worldwide in the past six years. He possesses a boyish, goofy comedic appeal, his relaxed mien enhanced by the fact that he's a late developer by Hollywood standards –he only acted in his first film in 2007. Sudeikis's new film, Horrible Bosses 2, is hardly understated or subdued. Horrible Bosses was a 2011 black comedy in which a trio of bitter workers played by Sudeikis, Jason Bateman and Charlie Day murdered their tyrannical managers. Most of the starry supporting players return for the sequel – Jennifer Aniston as a sex-crazed dentist, Kevin Spacey as a psychopathic CEO and Jamie Foxx as the ex-con "murder consultant". Oscar-winner Christoph Waltz is a millionaire business investor who steals the workers' money.
The success of Horrible Bosses took Hollywood off-guard, tapping into audiences' own experiences with micro-managing superiors in the workplace. But for the second film, Sudeikis says, they've cast a wider net and taken a look at economic inequality: "While we're not preaching or trying to change anybody's minds, they are a reflection of the times. It started out as comedic conceit/bar-banter between three pals getting so frustrated with their bosses that they killed them. Here the theme underlying it as a jumping point is the 99 per cent versus the one per cent."
It's ironic that a sequel made by a leading Hollywood studio (Warner Bros) would appear to have been partly inspired by the Occupy movement that rose to the fore only a few months after the release of Horrible Bosses. "In the film we say the American dream is made in China," Sudeikis says. "That is a plight that goes on quite obviously when you look at the numbers and the division of the wealth." He then backtracks, perhaps remembering the film is a comedy, not a civics lecture: "We're not leaning too hard on it. We're only a reflection of the conversations that are going on in much more interesting places like newspapers and CNN."
While his new film crudely touches on those who have suffered economic hardship since the 2008 economic crash, Sudeikis himself has done rather well in the past decade. Born in Fairfax, Virginia, he moved to Kansas as a child and began doing improvised comedy in the Midwestern state. Following stints as a comedian in Chicago and Las Vegas, Sudeikis was hired in 2003 as a sketch writer on NBC's revered comedy sketch show Saturday Night Live before graduating to becoming an onscreen SNL cast member in 2005, playing characters over the course of a decade from Howard Dean to Donald Trump.
Sudeikis was part of a generation of performers on SNL that included Amy Poehler, Kristen Wiig and Tina Fey. "He was a rascal with a conscience," recalls Rob Ackerman, who works as a propmaster on SNL. "He acts with a sense of boyish mischief – a good guy who is up to no good."
Horrible Bosses 2 is Sudeikis's first sequel and he insists it wasn't inevitable. "We didn't know we were [going to be] making a sequel while we were making the first one," he says. "It wasn't an automatic 'yes' from Charlie, Jason and I until we were able to agree on a script and a story." Director Seth Gordon pulled out, citing scheduling reasons, to be replaced by co-writer Sean Anders.
Horrible Bosses 2 has been criticised by some reviewers for being racist and misogynistic. Sudeikis contends it personifies a heightened version of reality: "Each boss personifies a different element, whether we're being put on our heels due to a woman's frank sexuality or Jamie Foxx's character and the way he deals with race... Christoph challenges us on class, status and wealth, Spacey challenges our masculinity. Each one is almost like the archetype for the Everyman which we divide by three people to go through." He is proud of the film, even comparing its second act to Steven Soderbergh's Ocean's Eleven.
Access unlimited streaming of movies and TV shows with Amazon Prime Video Sign up now for a 30-day free trial
Sign up
"While some people may just write it off as dumb, crude humour," he says, "I think they are maybe in a position of criticising films because of a lack of imagination than to see what's actually going on there."
Sudeikis frequently works with Aniston. This is the third time that they've collaborated in recent times, I say. "I'm not allowed to do a movie without her," he replies before correcting me: "It's actually the fourth movie. We met in 2009 when I played a small character pining for her in a movie she did with Gerard Butler [The Bounty Hunter]." This time around, Aniston's sexually voracious dentist wears a cock ring around her neck and she has said she was impressed that Sudeikis was the only person on set to notice the appendage. "I've never used one but I know what they look like," he says.
Something that has generated much applause and comment was Sudeikis's comic turn as incompetent sports coach Ted Lasso in promotional videos for NBC Sports' coverage of Premier League football in the USA. The two spoof videos, in which Lasso, with a background in American football, was appointed manager of Tottenham Hotspur, and wondered why there were ties and no play-offs in the English league, averaged 6.5 million hits on YouTube. Footage was shot at White Hart Lane with members of the Spurs squad.
Sudeikis dreams of Ted Lasso getting his own series. "If I could snap my fingers, it would be a TV show like a six-episode series in England," he says. "Spend a little time with this guy because clearly there's an audience for it and people have been generous with their praise. It would be fun to play him for longer than four minutes."
Next, Sudeikis is moving into more dramatic territory playing Larry Snyder, the coach of Jesse Owens, in Race, a biopic of the American athlete and hero of the 1936 Berlin Olympics. "It is by no means a comedy," he notes. "Jeremy Irons and William Hurt are in it. Someone's playing Hitler." He pauses. "As far as it being a conscious choice, there's an argument to be made that I'm not very funny to begin with so some people may think I've been doing drama the whole time!" He can say that line, secure in the knowledge that everybody in Hollywood will get the joke.
'Horrible Bosses 2' is out now
Register for free to continue reading
Registration is a free and easy way to support our truly independent journalism
By registering, you will also enjoy limited access to Premium articles, exclusive newsletters, commenting, and virtual events with our leading journalists
Already have an account? sign in
Join our new commenting forum
Join thought-provoking conversations, follow other Independent readers and see their replies