No Kevin McAllister? Disney's Home Alone reboot is sacrilege
As part of Disney's ongoing world domination masterplan, it is re-making the holiday classic, writes Patrick O'Donnell. But how could anything possibly better the original?
Friday 13 December 2019 17:05 Comments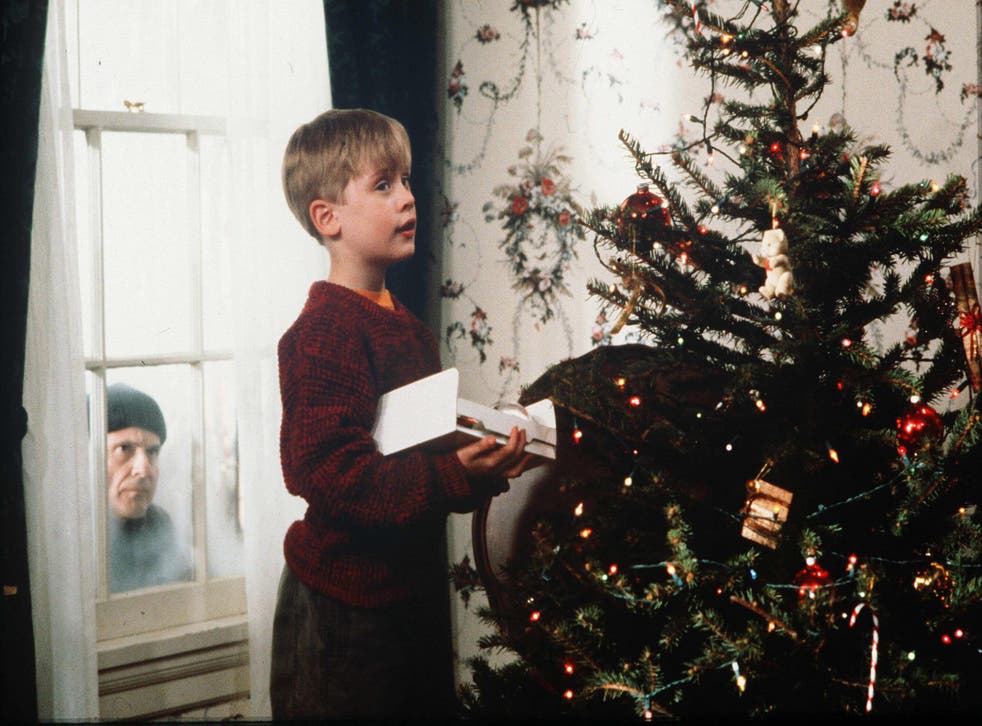 Home Alone is back. The holiday classic's reboot is in development and set to be released on Disney+ next year. But don't expect to see Macaulay Culkin physically assaulting Joe Pesci this time round. If recent announcements are anything to go by, Disney+ is making changes.
As part of Disney's ongoing world domination masterplan, the ever-growing monopoly has launched an in-house streaming service in the US, featuring all the content the studio has produced in its 90-year history. With Disney's recent acquisition of 20th Century Fox, properties such as the Predator franchise, Planet of the Apes and Home Alone now come under the Disney banner. The new Home Alone will be out just in time for the service's rollout across Europe.
Reacting to news of the remake in August, Culkin posted an unflattering picture of himself on Twitter, rocking both bandana and beer belly, captioning the image: ''This is what an updated Home Alone would actually look like.'' This was followed by a joking plea to the House of Mouse: ''Hey @Disney, call me!''
It is unlikely he will receive that phone call. In fact, it looks like Kevin will be out of the picture altogether. According to Variety, JoJo Rabbit scene-stealer Archie Yates is set to play the new lead – but he won't be part of the McAllister clan – with Catastrophe actor Rob Delaney and Unbreakable Kimmy Schmidt star Ellie Kemper being cast in undisclosed roles. Directed by Dan Mazer from Dirty Grandpa fame and written by Saturday Night Live funny guys Mikey Day and Streeter Seidel, the reboot will – Disney hopes – offer an incentive to subscribe to its new streaming platform. That may well be true, but Disney's cynical approach to remaking classics rivals anything we've seen from Hollywood before, and should concern fans of the original.
The 20 best Christmas films - ranked

Show all 20
Home Alone was more than your average Christmas movie. It was every kid's fantasy: no parents, no chores, no bedtime. Director Chris Columbus sought to create a live-action recreation of a Nintendo game, with Macaulay Culkin the Mario to Joe Pesci's Bowser. From intricate booby traps and stunt choreography to a heartstring pulling score from John Williams, Home Alone had it all. Critics doubted that adult-bashing comedy hi-jinks and seasonal schmaltz would be a killer combo at the box office. Critics didn't get children.
Audiences were so engrossed with the escapades of Kevin and his accidentally negligent parents that a sequel was practically demanded. Regrettable Donald Trump cameo aside, Home Alone 2: Lost in New York kept the spirit of its predecessor, despite switching the McCallister home for the bougie Plaza Hotel in New York City. Like any video game sequel, the map was bigger, and the stakes were higher. However, before Mickey got his mitts on it, the Home Alone franchise was no stranger to a crisis.
The much-maligned Home Alone 3 failed to register with an audience, in part due to the unexpected and unnecessary addition of a North Korean criminal organisation to the standard plot. As a made-for-television movie, Home Alone 4: Taking Back the House was the nail in the coffin for the once box office heavyweight.
Disney has successfully positioned itself as the go-to for children's entertainment. With the media monolith endlessly absorbing every beloved franchise known to man into its arsenal, from Star Wars to Marvel, you would be forgiven for thinking this is deserved and Home Alone has found the perfect home. But just a glance at its content library exposes Disney+ as a creative wasteland.
Titles such as High School Musical: The Musical: The Series – a rip-off of Glee, itself a riff on the original High School Musical – and a live-action Lady and the Tramp, a continuation in Disney's contemptuous series of nostalgic remakes, reveal the platform's true nature.
With a crowded schedule that caters exclusively to blockbusters, there is no room for the average movie in cinemas. These films need a home – but Disney+ is not it. Unlike Netflix and Amazon Prime, creativity does not appear valued on the platform. Disney+ acts as a hospice to dying brands and talent, gasping their last breath of relevance. Hollywood is no stranger to dire remakes, but Disney's monopolisation has taken the trend to new levels.
In Williams's score, carollers sing: ''Somewhere in my memory, Christmas joys all around me.'' I recommend fans cling to memories of the original Home Alone – how could a Disney+ version, or any version, possibly better that?
Register for free to continue reading
Registration is a free and easy way to support our truly independent journalism
By registering, you will also enjoy limited access to Premium articles, exclusive newsletters, commenting, and virtual events with our leading journalists
Already have an account? sign in
Join our new commenting forum
Join thought-provoking conversations, follow other Independent readers and see their replies