Interview: Paul Giamatti - 'I'm typecast, but that's fine with me'
In Parkland, the actor is again cast as the kind of man who goes unnoticed. And he's happy with that, hears Kaleem Aftab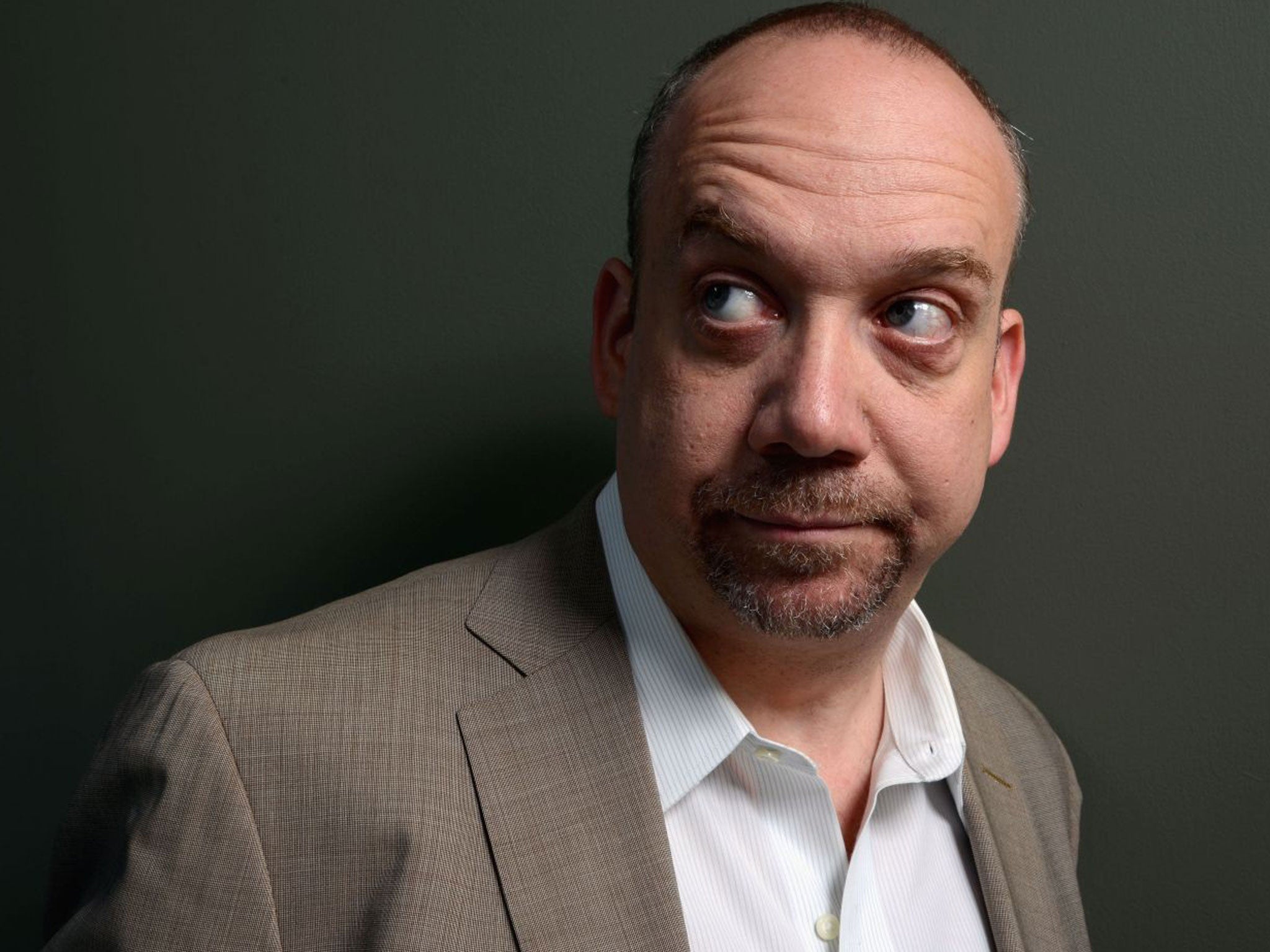 The 22 November 2013 will be the 50th anniversary of the assassination of John Fitzgerald Kennedy. For much of this half-century, conspiracy theorists have attempted to disprove the Warren Commission conclusion that Lee Harvey Oswald, acting alone, shot the 35th US President. Most theories start with the footage filmed by Abraham Zapruder.
In Parkland, being released to coincide with the anniversary, Paul Giamatti plays the women's clothing manufacturer whose sensational home video was replayed throughout the world. Directed by a former journalist, Peter Landesman, Parkland takes a look at some of the lesser-known individuals directly affected by the assassination: Zapruder; the medical staff at Parkland hospital; Oswald's brother and mother, Robert and Marguerite Oswald; the priest; and the security personnel. Unusually, this is a story about the assassination that does not posit a conspiracy theory.
"I wanted to play Zapruder as he is a man you really don't know much about, a faceless, anonymous figure," says the 46-year-old actor. "Going in, all I knew was that the footage was called the Zapruder film, so I knew he shot it, but I really didn't know that much about him."
What Giamatti found most interesting about the Russian Jewish immigrant, who was born in Kovel but emigrated to Brooklyn during the Russian Civil War in 1920, was not his work as a clothing pattern maker, nor that he was a family man, but the way the Dallas tragedy changed him. "He was always telling jokes and he lost his sense of humour after the Kennedy assassination. So the first thing I did when I accepted the part was say, 'Shall we write a joke into the movie?' He was apparently a real jokester until this thing happened."
Giamatti has been selling funny since he made his mark playing Howard Stern's frustrated radio executive in 1997's Private Parts. The actor then began cropping up in small, humorous roles in big-budget films: he played a bellboy in My Best Friend's Wedding, a slave-peddling ape in Tim Burton's Planet of the Apes and a TV controller in The Truman Show. He would again star with Jim Carrey in Man on the Moon, shining as Bob Zmuda, sidekick of Andy Kaufman.
It was only a matter of time before the Connecticut-born actor had his name at the top of the credits, where he excelled. In 2003, he played comic-book artist Harvey Pekar in American Splendor. Then came Sideways, the role he remains most associated with: a divorced, depressed writer who tours Californian vineyards with his best friend.
It was a major surprise when Sideways director Alexander Payne and cast-members Thomas Haden Church and Virginia Madsen were nominated for Oscars, while Giamatti, the star of the show, was ignored. "That was an odd dilemma to be in," he says. "I didn't expect to get nominated so it was like everybody else was way more disappointed than I was, so that was really weird, talking to these people and not knowing what to say to them to take their disappointment away that I didn't get nominated."
He would finally receive a Best Supporting Actor nomination in 2005 for his turn playing boxing manager Joe Gould in Cinderella Man. The experiences have seemingly left the actor weary of awards talk. When told that Landesman feels he should get another supporting actor nomination, he says: "That's nice of him to say, but I don't think that's true. I don't think I gave a good enough performance like that. Don't get me wrong, I think it's a fine performance, the movie is interesting, and I think the guy who plays Robert Oswald [Jason Badge Dale] is really good in it."
Giamatti, who rustles a sweet wrapper on the table throughout the interview, would rather sell himself short. His wry sense of humour comes through as he describes the external factors that helped his performance. "I wore similar clothes, I shaved my head, but his accent I didn't go near. He had this incredibly strong accent that almost sounds to our ear now like a joke, you can't believe the way he talks, it sounds like a Forties movie," he says. Then, deadpan, he quips about whether he had to gain weight: "No, I'm just fat. I'm just a chunky man."
Access unlimited streaming of movies and TV shows with Amazon Prime Video
Sign up now for a 30-day free trial
Sign up
Access unlimited streaming of movies and TV shows with Amazon Prime Video
Sign up now for a 30-day free trial
Sign up
The film went to Elm Street, Dallas, to the spot where Zapruder shot the footage. The scene of the crime has become a tourist attraction. "It was weird when we shot there," he recalls. "I don't know if people knew that we were going to shoot there. So there were these tourists and I was running around with my camera going 'Oh, my god, they shot him,' and these people across the street were, like, what the fuck is going on?"
Bell & Howell manufactured the camera used by Zapruder. Giamatti was familiar with it, as a Bell & Howell was the first camera his parents owned. His father was a president of Yale University and commissioner of Major League Baseball, and his mother was an actor before she taught English.
At the moment, it seems that Giamatti is everywhere at once. He will play Cora's brother in the Christmas Downton Abbey: "I didn't watch the show until they asked me to do it," he admits, "and then I saw it and thought this is great." He has a small role as a slave owner in Steve McQueen's much-admired 12 Years a Slave, too: "Chiwetel Ejiofor is amazing. I just stand around going 'shut up' and beating people." He's also Friar Laurence in Carlo Carlei's Romeo and Juliet and appears in the Mary Poppins tale Saving Mr Banks.
"It's just a coincidence all these roles are coming out at the same time," he states. "A lot of things came along that were odd, weird movies, small parts and stuff and I kept taking them because they were such interesting movies."
Such roles seem to be his forte but he's not worried about being stereotyped."I think I'm typecast. But that is fine with me. I remember an actor called Bud Cort, I met him once and he said, 'Go ahead and happily be typecast, I resisted it and didn't get cast again, I would happily go back and be typecast.' Within the type I play, it's interesting to play, ambivalent, spiky, weird, unpleasant people."
He is also doing a superhero movie for the first time. Next summer he will be seen as Russian gangster Aleksei Sytsevich, aka the Rhino, in The Amazing Spider-Man 2. "I like Spider-man. It was a fun part. I play one of the bad guys." That aside, he has to be careful what he reveals: "I can't even talk about what I wear because there is this whole thing on the internet. My kid will be able to watch it and go see it. He's excited."
Giamatti and his wife, Elizabeth, were married in 1997 and have a child, Samuel Paul, born in 2001. As for the long term, Giamatti has a production company and hopes to follow in the footsteps of Tom Hanks, a producer on Parkland and co-star in Saving Mr Banks. "I have produced a couple of little movies," he says, the best known being Cold Souls. "But I've had to be in a lot of them to get them made. There is something pleasurable for an actor to produce something and not be in it."
'Parkland' is released on 22 November. 'Saving Mr Banks' is released on 29 November
Join our commenting forum
Join thought-provoking conversations, follow other Independent readers and see their replies