It's boom time for UK's documentary film makers
British directors have always excelled at making factual films for TV, but now they're generating box office profits at the cinema too
Sarah Morrison
Saturday 09 June 2012 22:35 Comments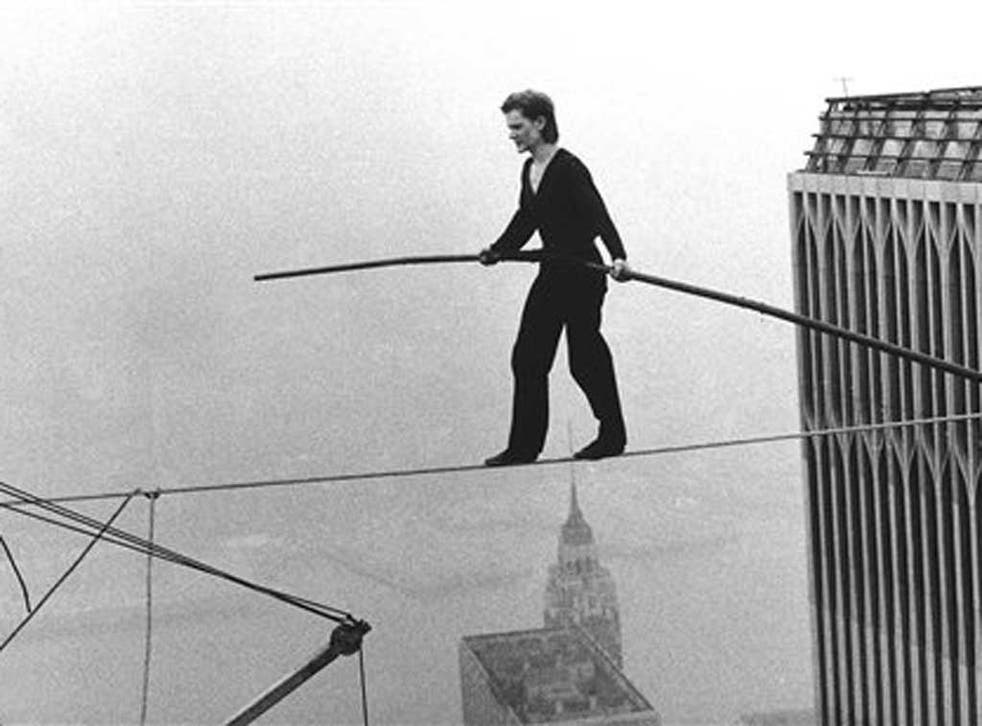 Ken Loach is making one, the band British Sea Power are composing music for another. Cinemagoers are watching more of them, and even the box office is happy – making more money from the form than it has in years. Days before Britain's largest documentary film festival kicks off in Sheffield, new industry research suggests the documentary film is enjoying a renaissance.
The number of British documentaries released at cinemas in the UK and Ireland has almost doubled over the past five years, and total box office takings have increased from £700,000 in 2007 to almost £6m last year, according to figures to be released next month by the British Film Institute (BFI).
British films such as TT3D: Closer to the Edge, Dreams of a Life and Senna contributed to making last year a "stand-out" for home-grown features. Sheffield Doc/Fest, which opens on Wednesday, will showcase films exploring topics as diverse as the British coastline (From the Sea to the Land Beyond), the music of Chopin (Chopin Saved My Life) and the Vietnam War (We Went to War). Of the 11 films premiering at the festival, nine are by British filmmakers.
"Britain has always been king of the TV documentary, but now it's gaining a reputation for cinematic documentaries," said Heather Croall, the festival's director. "The change has been pretty rapid: the festival has grown from some 500 industry experts in 2006 to around 2,500 now. It's been phenomenal."
Documentaries are also reaching wider audiences: in 2007, British factual films were showcased in an average of 14 screens; last year this rose to 45 across the UK and Ireland.
Lizzie Francke, a senior executive at the BFI Film Fund, said the documentary form is the "punk" of the film world. "There is innovation going on that's feeding into the mainstream industry, through better use of technology and clever distribution techniques. People can now make stuff on their own," she said. "People want stories to speak to their concerns: documentaries do this very well."
Carol Morley, director of last year's critically acclaimed Dreams of a Life, knows this from experience. Her documentary, which cost £500,000 and took five years to film, focused on Joyce Vincent, a woman whose body was discovered in her London bedsit, with the television still flickering, three years after she died. The filmmaker tracked down dozens of her acquaintances to make the film.
"In the era of Leveson, audiences are hungry for things that feel and seem more authentic," she said. "They want stories that question the nature of reality and how truth is conveyed."
For Oli Harbottle at Dogwoof, the country's leading documentary distributor, factual films are "catching people's attention". "The stuff coming out of Hollywood is getting repetitive. Documentary makers are becoming savvier. They're showing truth is often more incredible than fiction."
Access unlimited streaming of movies and TV shows with Amazon Prime Video Sign up now for a 30-day free trial
Sign up
Best of the box office
1. Taking Liberties (2007)
Chris Atkins's film uses shock tactics to reveal what it sees as the erosion of British civil liberties under Tony Blair. Grossed more than £75,000.
2. Man on Wire (2008)
Oscar-winning documentary by James Marsh tells the story of French high-wire man Philippe Petit and took almost £900,000 at the box office.
3. The Age of Stupid (2009)
Franny Armstrong's hit climate-change film used crowd funding to generate its budget and grossed more than £100,000.
4. Exit through the Gift Shop (2010)
Banksy's film debut deals with a French shopkeeper in LA who tries to locate the graffiti artist. Took more than £300,000.
5. Senna (2011)
Drawing on previously unseen footage of the Brazilian racing driver, Asif Kapadia's film grossed more than £3m.
Register for free to continue reading
Registration is a free and easy way to support our truly independent journalism
By registering, you will also enjoy limited access to Premium articles, exclusive newsletters, commenting, and virtual events with our leading journalists
Already have an account? sign in
Join our new commenting forum
Join thought-provoking conversations, follow other Independent readers and see their replies