Interview
Jay Baruchel: 'Crass, male gazey stuff is in the DNA of some of my movies – but so is heartache and humanity'
He's known for his breakout roles in Judd Apatow comedies but there's a lot more to the actor, including a knack for working with Hollywood greats. As he releases his latest directorial effort, 'Random Acts of Violence', he tells Adam White about walking away from Hollywood fame and the uneasy relationship between art and violence
Sunday 16 August 2020 08:03 Comments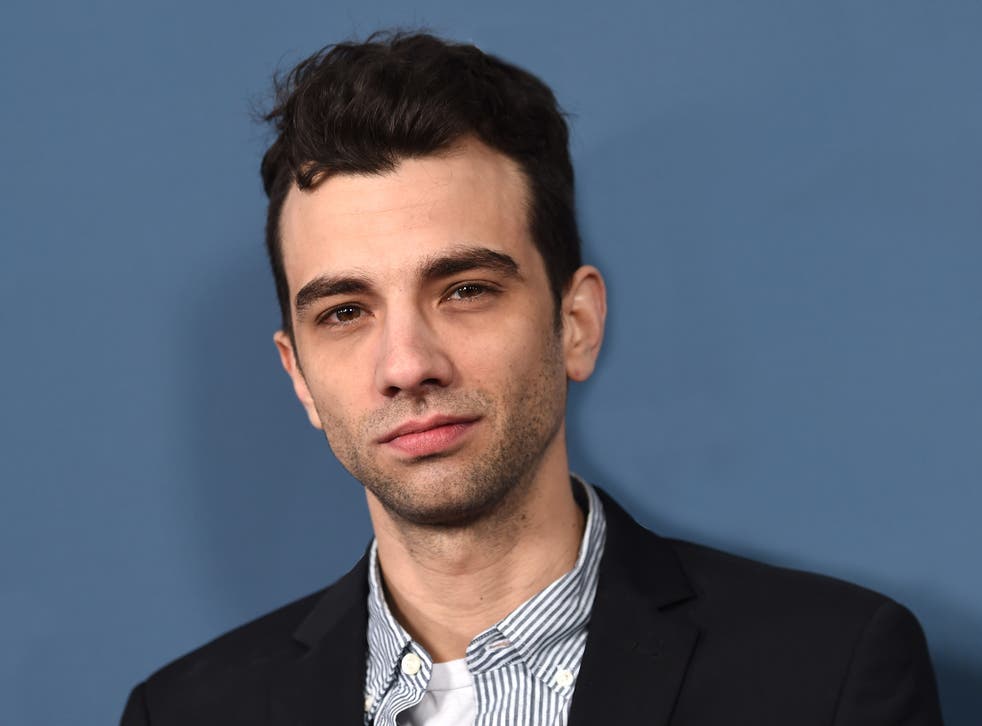 At the peak of the Judd Apatow boom in the late 2000s, Jay Baruchel was flush with movie offers. The actor had broken out in projects like Knocked Up and Tropic Thunder, and as Hollywood began to recognise a potential cash cow in sweet-but-dirty, heartfelt-yet-perma-stoned comedies, he was suddenly considered leading man material. So were many of his regular collaborators, among them Seth Rogen, Jonah Hill and Danny McBride. Even though it went against all of his creative aspirations – Baruchel always wanted to work behind the camera rather than in front of it – he signed on to everything that came his way.
"I figured I may as well do the f***ing thing," he says from his home in Toronto, where he's been promoting his new film Random Acts of Violence over Zoom. "I went down there [to Los Angeles] and was like, 'If I have to be here, I need to go for the top.' I did a bunch of bulls***, got a stylist, and said to myself, 'I'm gonna try and be a movie star.' I had five movies coming out this one year, and then at movie one of five, I was like, 'What the f*** was I thinking?'"
In 2010, Baruchel led major studio movies like The Sorcerer's Apprentice, She's Out of My League and How to Train Your Dragon. Besides his brilliant turn in the apocalypse comedy This Is the End (2013), in which he played an exaggerated version of himself alongside Rogen, Hill, McBride, Craig Robinson and James Franco, it would be the last year he was quite as visible in the public eye.
"Nobody forced me to do it," he explains. "I'm incredibly grateful for the opportunities I got and proud that I went down to that f***ing inferno and was able to succeed. However, it was not for me. Getting my picture taken and being around large groups of people and going on talk shows – the stuff that was hard wasn't getting any easier. I'm not going to use words like 'retire', but I don't want to chase it anymore. It's about finding a balance and doing the things I need to do, while still being f***ing happy with myself."
Baruchel didn't intend on being famous for starring in other people's movies. A former child actor, with a number of credits on Canadian kids television, he had told his mother at age 12 that he truthfully wanted to direct instead of perform. At her suggestion, he would keep acting, but only as she sensed it would be a far better education for him than going to film school. Baruchel took it on board: at 17 he was cast in a small role in Almost Famous, and would play frisbee with Cameron Crowe during lunch breaks and talk with him about Hitchcock and Truffaut. On the sets of David Cronenberg's Cosmopolis and Clint Eastwood's Million Dollar Baby, he would pepper both directors with questions.
Today, Baruchel is 38 but looks at least a decade younger, as far as I can tell; he's wrapped in a hoodie, his face only occasionally peeking up from his desk. As he swearily pours his heart out, a masked serial killer lurks behind him. It's a standee from the set of Random Acts of Violence, which he has directed and co-adapted from a 2010 graphic novel with his writing partner Jesse Chabot. The film revolves around a comic-book writer (Jesse Williams) whose latest work was inspired by a spate of real-life murders committed by a figure dubbed Slasherman. Embarking on a book tour, he is trailed by grisly killings that bear all the hallmarks of his fictional work. Meanwhile, his girlfriend (Jordana Brewster) is recording a podcast about Slasherman's victims – their identities largely overlooked amid the move to glorify the man who took their lives.
Though it embraces the aesthetic thrills of horror, covered as it is in graphic splatter, the film also suggests a feeling of unease with the genre, and true crime culture. "I've wondered a lot how much this idea of 'the woman as victim' had been sort of drilled into my subconscious, from music videos to victims in horror movies," he explains. "I could name the Zodiac Killer and John Wayne Gacy, but almost none of the people they killed. I could name Freddy and Jason and Michael Myers, but none of their victims on screen. What the f*** is that?"
He also says that violent art and real-life violence share an uncomfortable frisson, even if it's often argued that they exist in vacuums. Baruchel was in high school when two students murdered 12 of their classmates and one teacher in Columbine, Colorado, with right-wing pundits identifying video games and heavy metal as toxic influences on the killers.
"It was this really simplistic and facile debate," he remembers. "You had one group of people saying that Marilyn Manson made some kids shoot up a high school, which is absurd. But equally absurd was the concept that artists have no responsibility for anything we put out there. The reaction from a lot of artists was, 'I have carte blanche creatively'. Well, yes, of course you do. But that doesn't mean there are no strings attached to that work once you put it in public.
Access unlimited streaming of movies and TV shows with Amazon Prime Video Sign up now for a 30-day free trial
Sign up
"We vote behind a curtain because we should be afforded the chance to keep our thoughts and our beliefs private, should we desire. But once you put that out there, once you engage in a debate with a stranger, or on Twitter, or you put up a poster, I believe you are somewhat connected to that, and you are somewhat responsible. There are consequences to putting s*** out."
It's an internal debate he's had about a lot of his own work, too. The Apatow universe, particularly in its early days, was often criticised for some of its depictions of women. Baruchel understands some of it.
"Crass, male gazey s*** is definitely in the DNA of the thing, but so was heartbreak and wearing your heart on your sleeve and not being blessed with with every f***ing advantage," he explains. "They're deeply human things, and were really imperfect and super honest and devoid of vanity."
He thinks the bigger problem was that other filmmakers made their own, lesser versions of Apatow's comedies, borrowing the drugs and swears if not the heart, and tainted them by proxy. "If you don't actually watch a lot of the movies I've been in, all you know is there's another movie with a bunch of f***ing straight white dudes in it. So even if the thing doesn't commit the sins that people take issue with, at the very least it can be guilty by association just by its existence."
Baruchel insists he has no regrets about what he did or didn't do in Hollywood. "If the devil came to me and was like, 'You can make movies for the rest of your life, but you'll be a piece of s***, or you can be a good person and never make a single thing', I would choose the second one every single time. I would always rather have my heart intact." He laughs to himself. "I try to keep the Faustian bargains to a minimum."
Random Acts of Violence is available to stream via Shudder from 20 August
Register for free to continue reading
Registration is a free and easy way to support our truly independent journalism
By registering, you will also enjoy limited access to Premium articles, exclusive newsletters, commenting, and virtual events with our leading journalists
Already have an account? sign in
Join our new commenting forum
Join thought-provoking conversations, follow other Independent readers and see their replies