Jena Friedman: The star of 'The Daily Show' on abortion jokes, her Ebola comedy film, and her serial-killer spoof
Jena Friedman made her name with David Letterman and 'The Daily Show'. Now she's bringing her no-holds-barred stand-up to Britain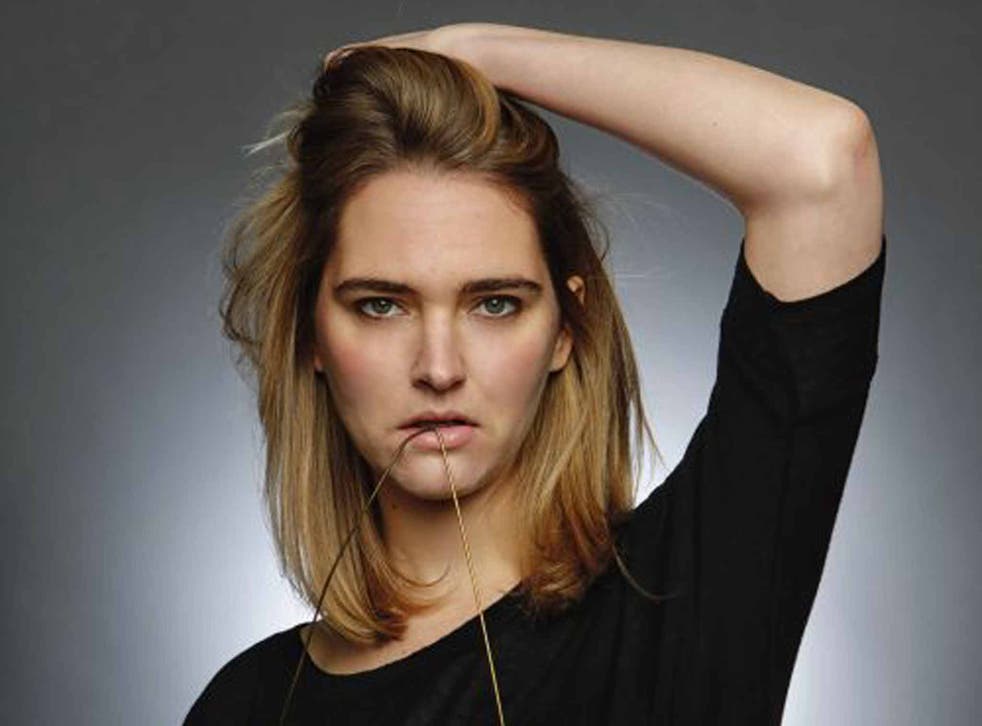 America poached satirical genius John Oliver from Britain so it's high time that they gave us someone in return. Enter Jena Friedman, former joke writer for David Letterman and field producer on The Daily Show, who arrives in the UK at the weekend with a stand-up show that promises to shed some light on the weirdest American election ever.
"I'm so, so sorry you guys are seeing this," says Friedman of the rise of Donald Trump. It must be a great time to be a political comedian, though. "It's easier to be funny when you have people like Trump running for office, sure. But I worked for The Daily Show while Obama was in office and you find funny. The comedy finds itself. I wouldn't wish a Trump presidency on anyone, however much it helps my comedy career."
Instead, Friedman is a sort-of proud Hillary Clinton supporter. "Which is not a cool position. It's like gaining 30lb – not a good look." Her new stand-up show has a routine that compares the Democrat candidates to sanitary products. Clinton is Tampax – "the brand I grew up with" – while Sanders is a Mooncup. "He may be better for my body and the environment but I don't wanna get blood on my hands. I just want a Democrat in the White House, someone who isn't going to revert us to 1930s Germany. It's worse that Trump is the least scary option on the right. Ted Cruz is far scarier to me."
Friedman is a tall, icy blonde with a New Jersey drawl and a taste for breaking taboos. She likes to open shows with the boast, "I'm 33 and I still fit into my 9/11 jeans. Never forget." She got her big break with a parody of The New York Times' "Vows" series in which couples relive their romance from dating to marriage; only in Friedman's bleakly hilarious take the groom is a serial killer. She is currently writing a comedy film about Ebola.
Last August, Friedman left The Daily Show on the same day as host Jon Stewart retired and 10 days later got on a plane to Scotland to debut her show (the winningly titled American Cunt) at the Edinburgh Fringe. "I kind of wrote the show while I was out there. Which I didn't realise people didn't really do."
That show, which she now brings to Glasgow Comedy Festival and London's Soho Theatre, is a dark, spiky, fiercely and unapologetically political hour with jokes about Bill Cosby and Caitlyn Jenner ("The best way to age gracefully as a woman is to be born a man."), Israel and Nestlé, babies and ageing. "I didn't want it to be personal – that was a goal as I was writing it. I wanted it to be political," she says.
When she started as a stand-up, she banned herself from ever talking about her boyfriends or her vagina. Instead, she has a whole "abortion portion" in her set. "I have always talked about abortion because it's hard for people to talk about. Nobody wants teens to have abortions, to be put in the position where they have to make that choice, but in America we're so politicised that we can't even talk about it."
Is there anything she wouldn't joke about? "I'm trying to talk about everything that I'm thinking about. There's one thing involving guns that I just haven't been able to articulate because it's too much right now. I'm not shying away from that kind of stuff – it's just finding a way to talk about it and be responsible. It's tough but it's fun."
Friedman is part of a new wave of feminist American stand-ups, alongside Amy Schumer, Tina Fey et al. "There has been that feminist awakening, I guess – or reawakening. We think it's something new but it's not, it just comes in waves. Roseanne was doing it, Mae West was doing it, Gracie Allen… It is a cool time but we can't pass it off as normal – we have to understand that if it comes in waves, it can also recede if we don't stay on it… The conversation about women in comedy gets tiresome but it's not one we should totally sideline because it's not ever over."
Access unlimited streaming of movies and TV shows with Amazon Prime Video Sign up now for a 30-day free trial
Sign up
Friedman was born in Haddonfield, NJ, and studied anthropology at Northwestern University, Chicago. For her final dissertation, she wrote a paper on the local school, ImprovOlympic, and fell for the artform. "The idea of being your own writer, director, performer on stage, at the same time was thrilling to me," she says. When someone at the school got hold of her paper, they were unhappy about a brief mention of sexual harassment and she found herself frozen out. So she turned to stand-up.
As a graduate, she worked as a healthcare consultant for Booz Allen Hamilton by day ("I was thinking 'the best way to change the system is from within!' Then I thought I'd rather make fun of it") and did stand-up by night. Her first gig was in 2006 and from there, she would do six or seven shows a week, sometimes crashing music open mics just to get a spot, alongside fellow rising stars of the Chicago scene, Hannibal Buress, TJ Miller and Kumail Nanjiani.
When big-name comedians came to the city, Friedman would be their support act. Jeff Garlin was an early mentor; when she moved to New York (to stage a parody musical based on American Girl dolls, on the fringe), he invited her to open a show for him there too. His manager saw her set and suggested she apply to write for the Letterman show. She was rejected at first and worked in a bar until they gave her a job, writing sketches and Top 10 jokes. "That was the first time I was able to pay my rent from comedy. It's still a challenge to pay rent via stand-up. Which also makes it great. If that's not how you pay your rent you can maybe say more things, be a bit more playful and experimental."
From Letterman, she went to The Daily Show for three years, where she wrote and directed segments with correspondents like Michael Che and Samantha Bee. "It was awesome, really challenging and really rewarding, too. The pieces made waves which was really exciting. I did a piece on fracking and the week after it aired the White House released a statement about reducing methane emissions from wells. You think, did we have anything to do with that? It was a very cool job."
She has always filmed her own stuff on the side, including Ted and Gracie, a parody of "Vows" so spot-on The New York Times served her with a cease and desist notice. Thankfully, they only demanded that she remove the newspaper's logo, so the hilariously sinister six-part series remains online. She is now in pre-production on a film that is also about a woman who falls in love with a serial killer. "But it's not about killing at all, it's just about love and connection and what you're willing to put up with when you fall in love."
She has just finished another screenplay, about the Ebola hysteria that hit New York last year. "The scripts are like my stand-up – an acquired taste. It's useful to know how to produce and direct because I'll probably end up having to make it myself. I can't imagine ever being able to sell it."
In the meantime her focus is stand-up. She likes to write on stage, trying out new, topical material at the Comedy Cellar and UCB in New York, where she lives. Social media is another good testing ground. "I'll go and be a psychopath on Twitter. It's a joke book that talks back to me, which is good and also terrifying."
A recent run of sarcastic tweets about the cult Netflix documentary Making a Murderer led to Friedman interviewing the show's controversial prosecutor Ken Kratz for the website Gothamist. In the course of the bizarre encounter, which has shades of early Sacha Baron Cohen, Friedman presses Kratz on the case, reads out his hatemail and asks him to play "Shag, Marry, Kill". "I don't like to do total hit pieces on people, I think it's more provocative to try and show their humanity – positive or negative. He wasn't too upset – he still texts me."
"It's all connected," she adds. "You're just trying to find different ways of saying what you're trying to say. I love stand-up, because of the immediacy. It's a direct line to talk to people."
Jena Friedman, 'American Cunt', St Luke's Glasgow (glasgowcomedyfestival.com) 19 March; Soho Theatre, London (sohotheatre.com) 22 to 26 March
Register for free to continue reading
Registration is a free and easy way to support our truly independent journalism
By registering, you will also enjoy limited access to Premium articles, exclusive newsletters, commenting, and virtual events with our leading journalists
Already have an account? sign in
Register for free to continue reading
Registration is a free and easy way to support our truly independent journalism
By registering, you will also enjoy limited access to Premium articles, exclusive newsletters, commenting, and virtual events with our leading journalists
Already have an account? sign in
Join our new commenting forum
Join thought-provoking conversations, follow other Independent readers and see their replies