Jennifer Lynch: a new peak for the daughter of darkness
David Lynch made Twin Peaks and Blue Velvet. But his daughter tells Kaleem Aftab she prefers thrillers to the surreal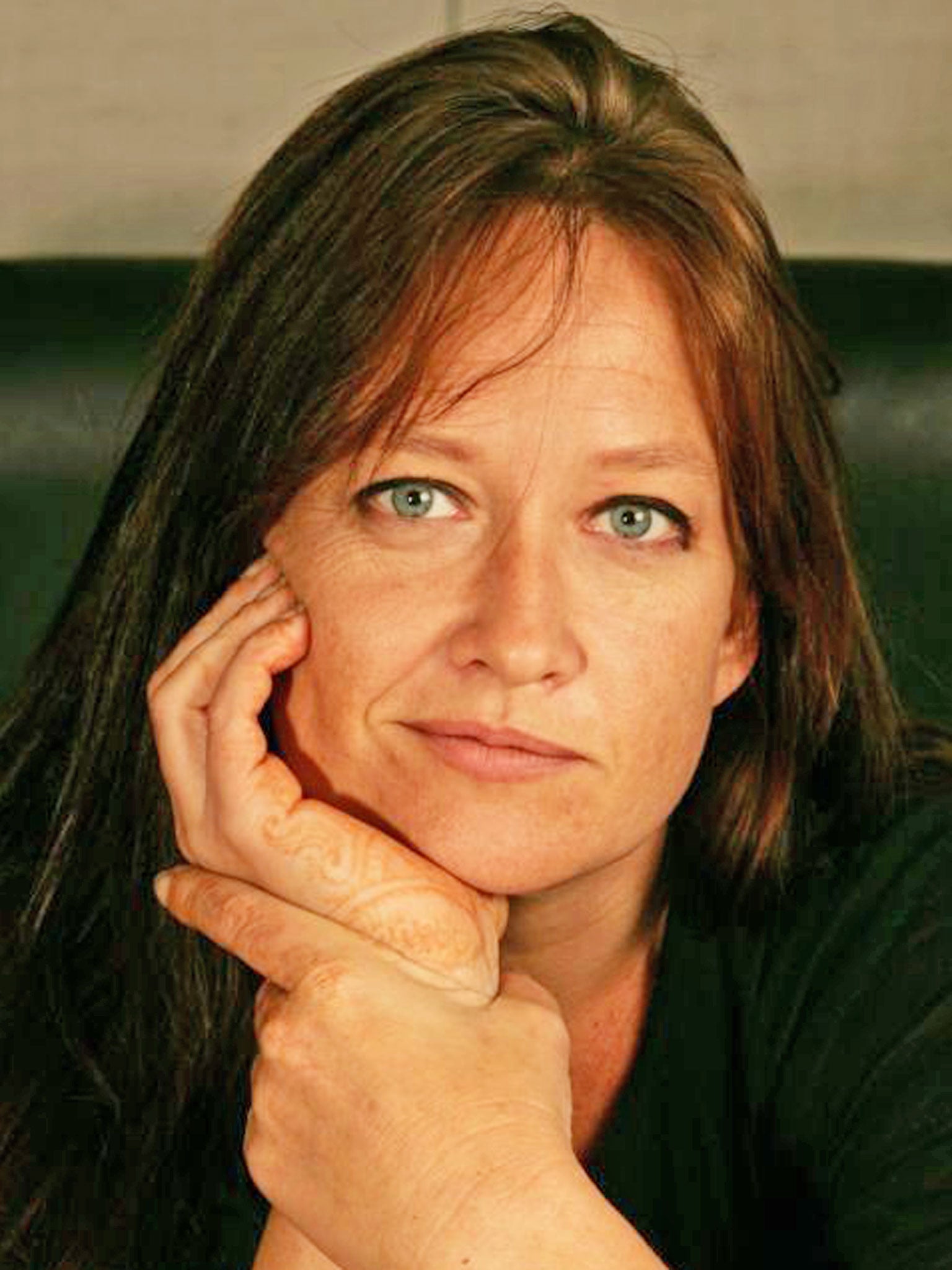 When I sit down to interview Jennifer Lynch, I immediately fess up that I haven't seen her 2010 film Hisss, which seemed to be another one of those many attempts to make a song and dance about trying to appeal to both Bollywood and Hollywood audiences and ended up appealing to neither. It was shot in India with an Indian and American cast.
"Don't see Hisss!" comes the startling reply. "It's not my movie. I shot it, but then they took it away, they cut it, edited it, scored it. It's not my movie."
It's almost a cliché that directors will say that making movies is like being at war, or the movies they make are their children, yet both descriptions seem apt when hearing the director describe how the experience affected her: "I proceeded to go into a deep depression and put on 65lbs, she explains. "And I cried a lot. It was probably the greatest loss I've ever experienced in my life. It felt like I was pregnant for nine months – I was in India for nine months shooting – and the minute it was about to be born, they ripped it from my body and now it's a Kardashian."
All of a sudden some of the themes in her new film Chained make a lot more sense. The plot is ostensibly about a serial killer who kidnaps a young boy and then takes him under his wing and decides to given him an education in the dark arts of murder: anatomy and psychology classes are mixed with blood-curdling practical lessons. The serial killer takes the Hannibal Lecter approach to murder.
Yet beneath the narrative surface lies a story about the psychological effects of trauma, and the age-old argument of nature versus nurture.
Lynch was very careful about ensuring that Chained was not torture porn. "When I was first given the script, admittedly I was desperate for a job, this was almost two years after Hisss and I was in a terrible depression. The script sent to me by producers was more of what I would call torture porn and although the storyline fascinated me I couldn't figure out why they would send me torture porn."
Lynch did a major rewrite. She made the film more about the psychological battle between the man and the boy, removed scenes in the original screenplay of breasts being cut off and many of the slow deaths. It became a story concerned with child abuse that refuses to be sanctimonious but that remembers that at heart it's still a horror movie.
If there is an agenda, Lynch says, "I want people to leave the theatre and be more aware of the people around them and be more concerned about their trauma. What's your damage? How do you handle that every day and what is your trauma? What choices do you make without realising it? I love to figure that stuff out. The closer you are to people the more you realise what has happened to them."
The fascination with trauma and the results of childhood make one wonder what her own family life was like. Any one that has seen any of her father's macabre, surreal films such as Blue Velvet or Mulholland Drive would probably guess weird and unorthodox. "I tell you, to me my childhood wasn't weird as it was all I knew," recalls Lynch. "I don't think if you asked any of my childhood friends they would say that I had a weird childhood, they might say there weren't a lot of regular rules, the conversations in the house were always very open, dreams were a great thing to talk about, everybody was making something all the time."
Access unlimited streaming of movies and TV shows with Amazon Prime Video
Sign up now for a 30-day free trial
Sign up
Access unlimited streaming of movies and TV shows with Amazon Prime Video
Sign up now for a 30-day free trial
Sign up
There is a happiness in her tone as she whistles: "It was my mother's birthday one year and my dad and I covered the entire dining room table with dirt brought in from the yard and piled it about three-and-a-half feet high. We dug little tunnels and made clay figures sitting at the end of these tunnels. It stayed there for about two years and we loved it, it was all we could afford. We made her an art sculpture and that was what my childhood was like. It's not that it was weird, it was playful."
There was much fanfare made about Lynch being the daughter of a famous director when her first film, Boxing Helena, came out in 1993. (She wrote the book The Secret Diaries of Laura Palmer to accompany her dad's ground-breaking TV series Twin Peaks). The reviews for Boxing Helena were terrible and then came a series of spinal injuries that followed complications during childbirth that had her fearing she would never walk again. It wasn't until 2008's Surveillance that she made her second film.
Today Lynch is back on her best form. She has blond dreadlocks that are fractured with dashes of pink. Her hair choice, she says, is a Samson-like sign of her happiness and well-being: "Years ago I had dreadlocks and I cut them off and then I thought, 'I'm starting to look like someone I'm not'. I love wearing my hair tight up the top and colouring it and playing with it and now I'm really easy to spot in a crowd. I'm 44 years old and I had to do something dumb. You always feel like you're dressed, you go for a pee at three in the morning and you look in the mirror and it screams 'ta-da'. It sort of lets people know what I'm like inside, I'm a friendly person and that's why people are shocked by the movies that I make."
This infatuation with horror does seem surprising if you don't think about her heritage. Indeed ,she says in her early career producers were expecting her to make films like her father, but now "that thing where they think they are hiring my dad has stopped".
She doesn't think that the films she has made, Boxing Helena, Surveillance and now Chained should necessarily be called horror films. They are more psychological thrillers. "I'm fascinated by things that I don't normally experience. My life is perfectly happy and giggly and I'm perfectly grateful every day if there are problems to have, the ones I have are the ones to have, I'm lucky. So I don't have cancer, I'm not living on the street. I have a beautiful daughter and a man I'm in love with who loves me. I may not be wealthy, I'm living from pay check to pay check but I get to make movies, which is what I love to do."
So when it comes to writing scripts, and creating characters a lot of her ideas comes from imagining what she would do if she had another life.
"Surveillance was about what would I do if I was a serial killer, what would be the most exciting thing. That would be killing the FBI agents who are trailing me and dressing up as them. In the same way, for Chained I was that little boy on a cross-country trip".
'Chained' is out on 1 February
This article appears in tomorrow's print edition of Radar Magazine
Join our commenting forum
Join thought-provoking conversations, follow other Independent readers and see their replies