After Jim & Andy: The film roles that actors never recovered from
With a new Netflix documentary following the actor Jim Carrey as he completely immerses himself in the role of comedian Andy Kaufman, we look at other film stars who never came back from a particular portrayal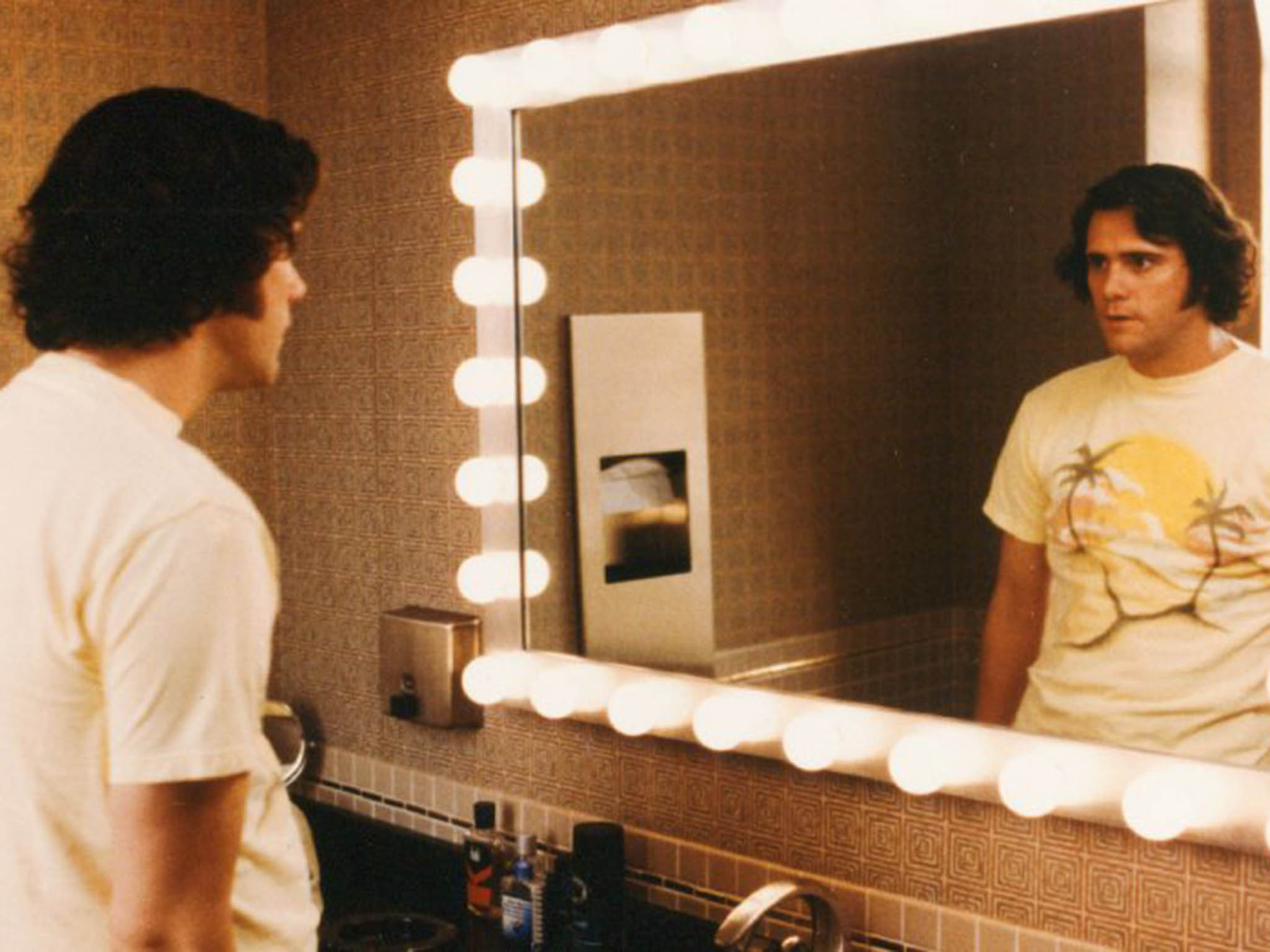 "It's the butterfly effect, man, and I would have been somewhere completely different," admits Jim Carrey about his film career if he hadn't taken on his most demanding role, as late comedian Andy Kaufman, in Netflix's gripping and unsettling documentary, Jim & Andy: The Great Beyond.
In Chris Smith's film the once manic Hollywood star is shown – warts and all – behind the scenes (which were filmed by Kaufman's girlfriend Lynne Margulies and his writing partner Bob Zmuda) of Milos Forman's Man on the Moon. In the 1999 biopic Carrey not only plays Kaufman – a risk-taking comic who aimed to turn "reality on its head" and is most famous in the UK for his turn as Latka in comedy series Taxi – but becomes Kaufman (and his vile alter-ego Tony Clifton) for the entirety of filming.
In other words, the Dumb and Dumber star goes full method – and the results are excruciating to watch; he regularly torments professional wrestler Jerry "The King" Lawler (whom Kaufman himself had a daft public feud with) on set, infuriates Forman with his refusal to step out of character and drives vehicles with a paper bag over his head. But then, as a contemporary Carrey, with a luxuriant beard, explains to camera, if Forman (an Oscar-winner with One Flew Over the Cuckoo's Nest) wanted a straight-down-the-line impression of Kaufman, then he could do that, as he's great at impressions, but he was under the impression he wanted a full-bodied performance. It's what Carrey ultimately delivers in his finest acting turn, which deservedly garnered him a Golden Globe.
However, the downside, as Carrey sombrely admits, is that the whole experience not only changed him as a person but almost ruined him as an actor. He never came back from it, admitting: "When it was over I couldn't remember who I was any more." And he's not the first actor (method or otherwise) to never quite recover from a particularly immersive performance. Here are nine other examples:
Martin Sheen in Apocalypse Now (1979)
"I don't know if I'm going to live through this," maintained a 36-year-old Martin Sheen during the shoot for Francis Ford Coppola's masterpiece (and quite possibly US cinema's finest film) Apocalypse Now. Sheen very nearly didn't survive the filming, pushing himself so hard that he cut his hand open during a drunken scene and then, considerably more worryingly, had a heart attack. The role of Captain Benjamin Willard, who is assigned to assassinate Colonel Kurtz (Marlon Brando) deep in the Vietnamese jungle, was a huge opportunity for Sheen whose only other high-profile role was as murderous teenager Kit in Terrence Malick's Badlands in 1973. He's duly compelling in the 1979 epic, but Sheen, now 77, has never really delivered a performance as memorable since. Sure, he was good as President Bartlet in The West Wing and touching in The Way – but he didn't dazzle like in Apocalypse Now.
Christian Bale in American Hustle (2013)
"I'm going to f***ing kick your f***ing ass … why are you trashing my scene", a furious Christian Bale infamously told a confused director of photography, Shane Hurlbut, on the set of 2009's Terminator Salvation. Bale is intense. Very intense. However, he hasn't delivered a truly meaty (his forte) performance since David O Russell's American Hustle, for which he gained 43lbs ("I ate a lot of doughnuts, a whole lot of cheeseburgers") and lost hair for the part of the egregious con artist Irving Rosenfeld. Films such as Exodus: Gods and Kings, Knight of Cups and The Promise haven't sufficiently harnessed Bale's intensity.
Shelley Duvall in The Shining (1980)
"Going through day after day of excruciating work was almost unbearable," admits Shelley Duvall about her experience of working on Stanley Kubrick's gruelling The Shining. The terrifically expressive Duvall never recovered or bettered her role as Wendy Torrance in 1980's horror gem, a film where she was relentlessly screamed at by Kubrick, who notoriously demanded that she retake the baseball scene 127 times. Her last film was 2002's little-known Manna from Heaven.
Adrien Brody in The Pianist (2002)
Adrien Brody, who is currently playing a toothpick-chewing mobster in the latest series of Peaky Blinders, starved himself ("I've experienced loss, I've experienced sadness in my life, but I didn't know the desperation that comes from hunger"), dumped his then girlfriend and sold his apartment and his car in order to embody the role of Wladyslaw Szpilman, a Polish-Jewish musician who loses everything during the Nazis' occupation of Poland, in Roman Polanski's The Pianist. The intense New Yorker won an Oscar for his 2002 role, but admitted to mental and physical strain after finishing the film and hasn't delivered as powerful a performance since (2005's King Kong was a particular low point).
Robert De Niro in Awakenings (1990)
It's contentious but America's greatest living actor appeared to make a conscious decision to stop taking on challenging roles after his committed turn as Leonard Lowe, who has encephalitis lethargica, in Penny Marshall's powerful Awakenings. There have been decent performances since – in the likes of A Bronx Tale, This Boy's Life and Silver Linings Playbook – but De Niro appears to have embraced mostly low-key, undemanding or plain abysmal roles (last year's Dirty Grandpa is an all-time low from a man who also graced the perfectly appalling The Adventures of Rocky & Bullwinkle) since his 1990 Oscar-nominated turn.
Nicolas Cage in Adaptation (2002)
The descent of the often manic and inspired Cage (see Raising Arizona, Moonstruck and his Oscar-winning turn in Leaving Las Vegas) can be traced back to his no-holds-barred double performance as a solipsistic writer and his twin brother in Charlie Kaufman's unsettling (and occasionally droll) Adaptation. The films that followed – including The Wicker Man, Lord of War and the execrable Knowing – were painful and the irrepressible fire and verve that once made Cage so thrilling seems to have been well and truly extinguished.
Isabelle Adjani in Possession (1981)
The entrancing French actress gave everything for her astonishingly committed turn in Andrzej Zulalswi's 1981 "video nasty". Adjani plays Anna, a troubled character who shacks up with a tentacled beast and becomes possessed by said creature, which leads to much howling, violence and self-mutilation. Adjani later claimed that the film left her damaged for many years to come and she never wanted to do such a torrid role again, preferring the likes of the dire 1987 comedy Ishtar and Luc Besson's absurd (and enjoyable) thriller Subway.
Janet Leigh in Psycho (1960)
Janet Leigh is, of course, forever remembered for her defining role as Marion Crane in Alfred Hitchcock's Psycho, a slasher movie in which her character is stabbed repeatedly while showering by Anthony Perkins's Norman Bates (or Mother). Leigh not only shunned showers from that harrowing moment onwards, but she also never really delivered another powerhouse performance (however brief it was) ever again, appearing in the forgettable flicks such as Bye Bye Birdie and Kid Rodelo.
Don Cheadle in Ocean's Eleven (2001), Ocean's Twelve (2004) and Ocean's Thirteen (2007)
Cheadle was a flourishing, creditable actor (see Hotel Rwanda and Out of Sight) until he decided to adopt a cockney accent that would make Dick Van Dyke wince for the Oceans films. Since that unholy trio of lazy heist movies – which starred a smug-looking Brad Pitt and George Clooney – Cheadle has starred mostly in the tedious Iron Man/Avengers flicks, looking profoundly bored, almost in a trance-like state as Tony Stark's pilot pal, Lt Col James "Rhodey" Rhodes.
Honourable mentions must also go to Colin Firth after playing stammering King George VI in The King's Speech, and Hilary Swank after Million Dollar Baby. Here's hoping the likes of De Niro, Cheadle and Carrey (who claims he has "no ambition" now) can reawaken their passion – or mojo – and deliver just one more memorable (method or otherwise) film performance.
'Jim & Andy: The Great Beyond – Featuring a Very Special, Contractually Obligated Mention of Tony Clifton' is on Netflix now
Join our commenting forum
Join thought-provoking conversations, follow other Independent readers and see their replies