The Independent's journalism is supported by our readers. When you purchase through links on our site, we may earn commission.
JJ Abrams on The Cloverfield Paradox, Star Wars 9, and going to the movies
Everything we learnt after sitting down with the acclaimed director and producer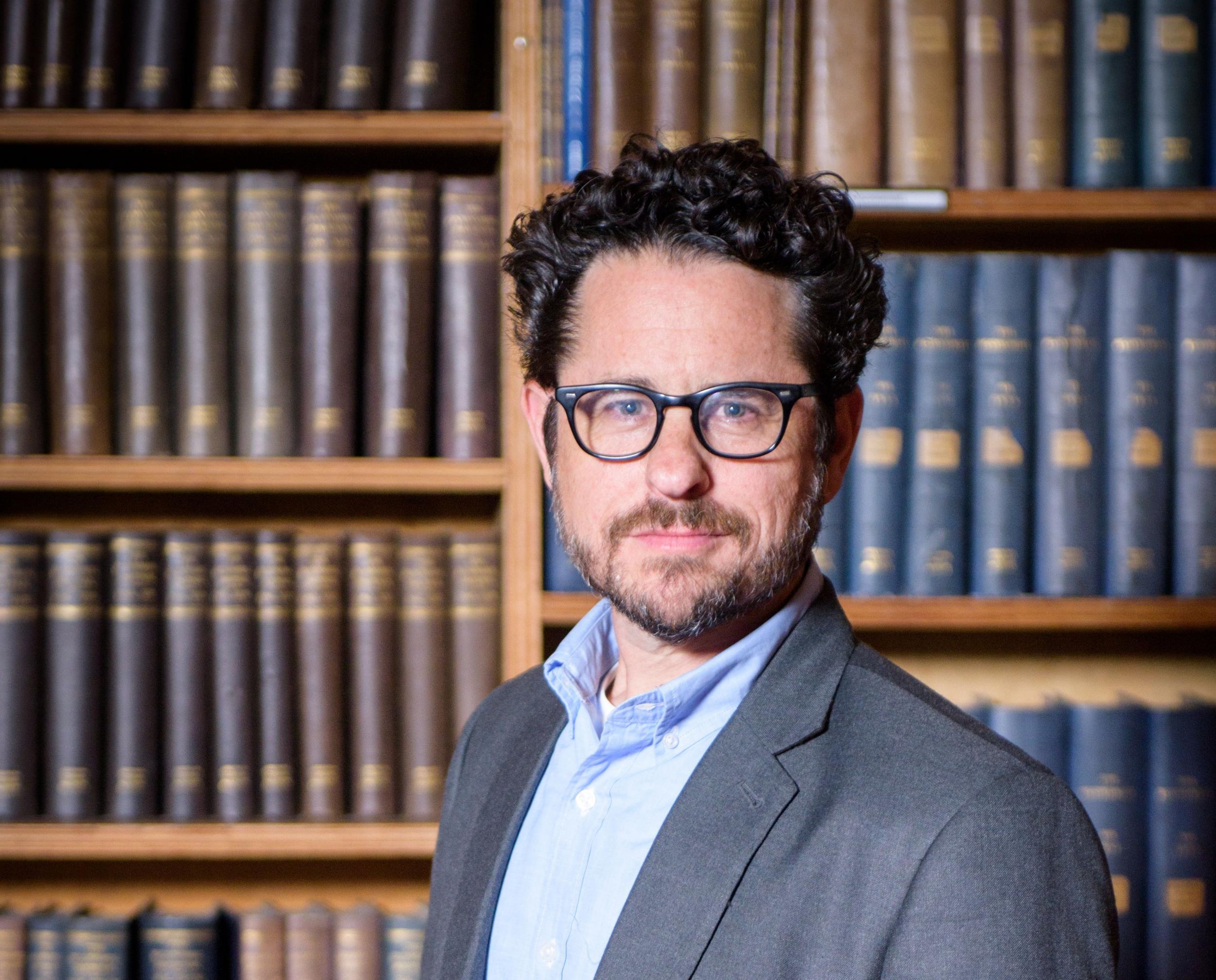 There are few people who have worked on as many well-regarded franchises as JJ Abrams — producer and director of various Mission: Impossible, Star Wars, and Star Trek movies, along with co-creator of LOST.
How, then, did Abrams manage to release an entire movie directly onto Netflix without anyone seemingly knowing beforehand? Because that's exactly what happened with The Cloverfield Paradox — the third movie in the Cloverfield series — which was suddenly released onto the streaming service following the Super Bowl.
Sitting down alongside Julius Onah, the director of Paradox — previously know as God Particle and Cloverfield Station — for a roundtable interview, the producer spoke candidly about the franchise, as well as about how movie distribution is changing and a quick comment on Star Wars: Episode IX.
The Independent were present for the conversation, managing to ask a couple of questions about the series. Here's everything we learnt - spoilers for Paradox ahead.
What makes a Cloverfield movie?
As has been well publicised, God Particle was written as a standalone movie before Abrams moulded the project into a Cloverfield movie. "As we started working on the movie, we realised it would be a natural fit fairly early on," he says. "We just liked the script and the idea. It felt like it belong." So what actually makes a Cloverfield movie?
"It's more about the DNA — opposed to being a literal sequel, this was a spiritual sequel," Abrams says. Onah added: "It's about seeing the unexpected… If it takes you on a wild ride in ways you don't expect to see coming, that's the genesis about what's happening."
Overlord
As has been widely reported, the next Cloverfield movie — set in World War II — has the working title Overlord. Asked to comment on the upcoming fourth movie, Abrams said: "It's something I can't wait for you to see. The director, who is also named Julias [Avery], has done an amazing job. The specifics, though, we should wait and see. It's a crazy movie."
Most of Netflix had no idea about Paradox's surprise release
As we asked above — how on Earth did Netflix manage to keep Paradox a secret? Well, apparently most of the streaming giant's employees didn't know. "Even within Netflix, not everyone knew what was happening," Abrams said. "At Paramount, this was something they were incredibly quiet, some of the departments didn't know."
Speaking to The Independent later, actor Roger Davies said the cast were unaware of the release until just hours before, when Abrams called everyone up to collectively reveal the news. The movie, though, was finished months ago: "The only problem was getting subtitles," Abrmas said, "which normally takes some time, but Netflix finished that very quickly."
Access unlimited streaming of movies and TV shows with Amazon Prime Video
Sign up now for a 30-day free trial
Sign up
Access unlimited streaming of movies and TV shows with Amazon Prime Video
Sign up now for a 30-day free trial
Sign up
Connections to other Cloverfield movies
Some fans have been wondering how exactly Paradox links back to the past two. "I liked how something in the future could be an origin for something in the past," Abrams said, confirming that the seismic event during Paradox causes multiple weird events to effect multiple dimensions.
Asked directly by The Independent whether a scene in the first Cloverfield - one towards the end of the movie where something falls into the ocean - was deliberately places there for Paradox, Abrams gave a particularly interesting answer. "In the case of that, it was something that felt like 'Oh, it connects'."
"I know it can be an unsatisfying thing to hear, but stories are made up," the producer added. "Every story is made up. When you say, 'Oh, everything was planned', even if it's planned, it's made up. I think we're all so desperate to find reason and order that when we hear a story is made up, we find it disheartening. I think it's the opposite. I think it's a glorious thing. That's not to say don't have a plan, but plans too can get made up."
The Cloverfield Paradox - trailer
Abrams then gave what was seemingly a thinly veiled defence of the TV show LOST, although he didn't name the series. "I personally think if you're doing a TV series, and you could write every episode before you start shooting anything, I would say you shouldn't do that. I'm not saying don't have a plan. But if you wrote everything, that would mean you wouldn't be open to the actual discovery of casting a person who is actually more important than you thought she was. Or a relationship you thought was going to be amazing but actually sucks. Or a person you thought would be a throwaway but proved compelling or vice versa. These things are part of the alchemy, the evolution of a story."
Back on Cloverfield: "In this case, of this thing at the end, when we realised there was a connection between this thing and that, it was exciting for us. All that means is — that was an idea that one of us had and loved at some point. I'm not sure if it arrived at an appropriate time, but for us to discover it, that was exciting."
Another connection fans have noticed comes at the 18 minute 20 second mark: at that moment in both Cloverfield and Paradox an explosion takes place. Fans have presumed that's a link between the two, but apparently was just a "bizarre coincidence". "It's like playing the Pink Floyd album with Wizard of Oz," Abrams says. "We didn't do that intentionally but look what people discover. I feel like there are things we've done that are intentional, but many are lucky accidents."
Multiple dimensions
As mentioned above, the huge number of dimensions affected by the Shepard station exploding "opens up the possibility of alternative everythings," as Abrams says. "Obviously, if you say there are no rules that's not good either. So you need to figure out what that means. What I like about the future story effecting the past, it does allow for things — including 10 Cloverfield Lane — to be explained by this one event happening. But I do think each movie needs to have its own set of rules."
Easter Eggs
Onah's favourite Easter Egg comes at the very end of Paradox, when the master comes through the clouds." I thought it was really fun to end on," he says, "to find a way to tie it up to the other stories and create a world of possibility. It wasn't resolving things." Abrams mentions the Slusho! bobble head but has no favourite Easter Egg, apart from the whole "future event effecting the past" thing. There are, though, two Easter Eggs no-one has spotted.
"There are two that no one has found, and one that is something weird we're doing with Netflix but that's yet to be found out," Abrams says. "My guess is, by the time I finish this sentence, they will have been found out. It's crazy how quickly people on the Internet work."
Pushed further on whether there will be more websites and other extra Cloverfield materials released, Abrams added: "There are still things that are coming — for a very niche group of people. I love them, and there involvement has been as much fun for us as I hope it has been for them. There are more things to come."
Star Wars
Abrams has been working hard on the upcoming ninth episode of Star Wars, having taken over from Colin Trevorrow as director. Asked whether he's excited about returning to the directors chair — having previously helmed The Force Awakens — Abrams said: "Very much. I'm actually going to be leaving this room and going right there. I can't wait for you to see what we're doing."
Asked by The Independent about how much of Trevorrow's vision had been kept, Abrams remained tight-lipped, saying: "We should keep it on Cloverfield."
The future of cinema
27 films to look out for in the first half of 2018
Show all 27
We'll let Abrams speak for himself: "I love going to the cinema, I love the communal experience, I think it's an inherent part of human nature, to want to gather and experience things together.
"Watching a horror movie with an audience; it's a different ride that magnifies the story. Every movie wants to be considered in its own right. The truth is, going to the movies in a big city is very different. In a small town, they might not have as good a quality of sound as you may do at home.
"The reality of the business is cinema chains need to justify people going out, getting baby sitters, spending that money. There's one cinema near where my wife lives, and I'm convinced they hate movies. They're like 'We're gonna make this so uncomfortable for you'. The picture and the sound is so bad. It's like 'Celebrate the movies a little bit'.
"I'm hoping some of the incredible TV that we're seeing — there's such an abundance that we're seeing — the quality of stories — will translate back to the cinema. I know how guilty I am of doing this, but what Hollywood is making is so often sequel based and in superhero mode. I love Three Billboards, Shape of Water, and Dunkirk. To see such original films being celebrated is so wonderful, obviously movies need more of that."
Speaking of sequels…
Abrams was also asked about whether he fancies rebooting any other series — having already done so with Mission: Impossible, Star Wars, and Star Trek.
"I've got to say — and I'm so grateful for being involved in Episode IX, I couldn't be more excited about what we're doing — having worked in this reboot world… I've written some things in the last year or so — one of them a show we just set up with HBO and we've got something else — I was just really excited about not reboot anything.
"There was a time when filmmakers would be inspired by things and then go off and tell their stories. The business is such that we are inspired by those things and then we remake them, literally. There's huge business there sometimes, others there aren't. Cloverfield allows new ideas, new directors. It keeps it unexpected and fun. I wouldn't want to reboot something."
For more on The Cloverfield Paradox, check out our writers Jack Shepherd and Jacob Stolworthy's podcast 'The LOST Boys' in which the pair review and analyse the new Netflix release. Listen and subscribe here on iTunes.
The Cloverfield Paradox is on Netflix now
Join our commenting forum
Join thought-provoking conversations, follow other Independent readers and see their replies