John Trengrove interview: The Wound director on using male circumcision to explore queer black masculinity
His award-winning debut film is based around the ukwaluka, an initiation ceremony practiced by the Xhosa people of South Africa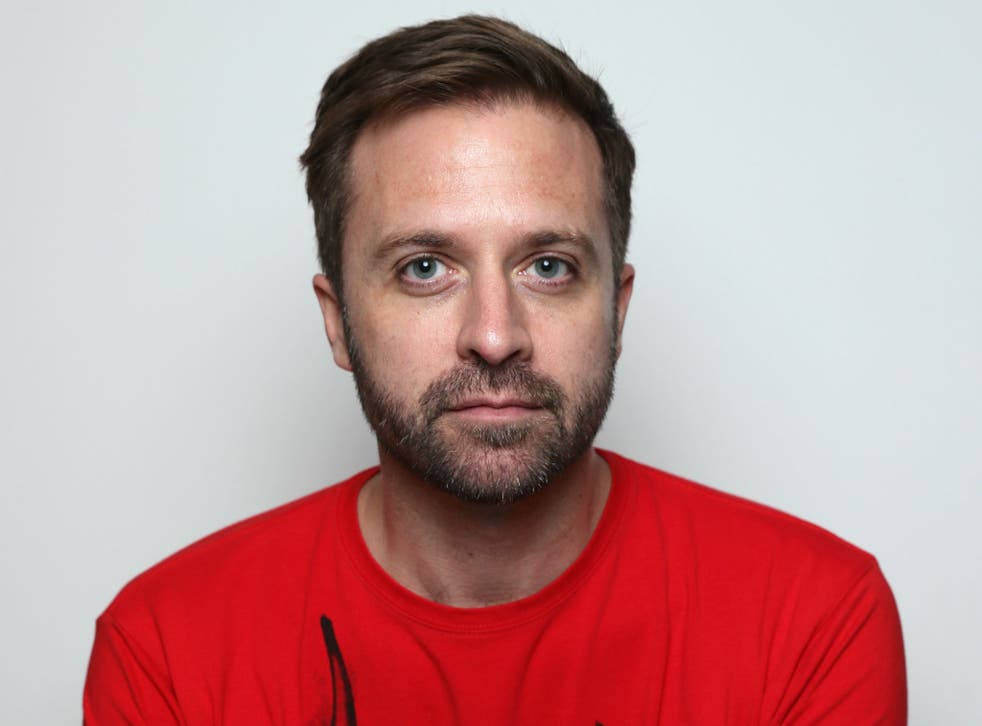 The Wound recently won the Sutherland Trophy for best first or second film at the London Film Festival. I was part of the jury and in such a strong year for debut films, it was a difficult decision to reach.
What made The Wound stand out from the crowd was the style with which director John Trengove told a delicate yet powerful story of queer black masculinity. It is based around the ukwaluka, a traditional initiation ceremony to celebrate the move from adolescence to adulthood that is widely practiced by the Xhosa people of South Africa.
Twice a year groups of late teenagers – mostly 16- and 17-year-olds – go to live in secluded camps for three months, before being circumcised in a traditional ceremony. Xhosa men are forbidden to talk about their experience of being nursed and mentored in these camps to anyone who has not gone through this initiation process themselves.
It was former South African president Nelson Mandela who broke the silence over this taboo subject when he described ukwaluka in his autobiography, Long Walk to Freedom.
Mandela was 16 in 1934, when he went to a camp for three months. It is a right of passage that he romanticises somewhat: "An uncircumcised Xhosa man is a contradiction in terms," he wrote, "for he is not considered a man at all, but a boy. A boy will cry, but a man conceals his pain."
However, when it came to describing the actual circumcision Mandela does not shirk from the pain. He recalls being surprised when his foreskin was suddenly pulled forward and then, "in a single motion, [he] brought down his assegai [a light spear with a fire-hardened tip]. I felt as if fire was shooting through my veins."
Mandela buried his chin in his chest as he composed himself and then cried out, "Ndiyindoda!" ("I am a man!")
The practice has come under fire in recent years because of the number of times these ceremonies end with initiates mutilated or even dying. In 2013, an Al Jazeera documentary by South African filmmaker Mayenzeke Baza questioned the practice after a spate of deaths. Baza's conclusion was that whilst the ceremony is important, a safer medical circumcision procedure should take place.
Another Xhosa man, Thando Mgqolozana, wrote a novel, A Man who is Not a Man, about the ritual and its secrets, and focussing on the experiences of homosexual men. Following publication, there was an outbreak of condemnation from international organisations calling for a ban on the practice.
Access unlimited streaming of movies and TV shows with Amazon Prime Video Sign up now for a 30-day free trial
Sign up
This in turn was met with a reactionary outcry from the Xhosa people, arguing that the ceremonies are being misrepresented and that because they are forbidden to talk about them, the huge benefits and medical safeguards that exist go unreported.
After reading the novel, Trengove approached Mgqolozana. A friendship grew, and they collaborated on a short film, The Goat, based on a chapter from Mgqolozana's book.
It is in this contentious atmosphere that The Wound has arrived. Trengove, a white South African middle-class New York University film graduate, agonised over whether he should be telling this story at all. "I'm very cognisant of my position as an outsider, a privileged white man," he says.
"I think the identity of the filmmaker is becoming more and more significant, the demographic of who is telling these stories, especially of marginalised people, is important," he posits. "I had to think long and hard before I made this film."
The deciding factor for Trengove was that he knew that his story was not simply about damning ukwaluka. As part of his research he interviewed Xhosa men in the Eastern Cape, many of whom told him about the positive effect that the ritual had on their lives.
"I realised that the ritual is really transformative when it's connected to its real meaning," says Trengove. "It's an absolutely potent thing to do and in a world that is under-fathered there is something to be said for a practice that shows young men their place in the world and within their communities."
Trengove had a different motivation for making The Wound: "We wanted to tell the story of same-sex desire, and we wanted to intersect it with this very particular ritual and in the process open up the film to be something to be richer and more resonant than being just a queer love story."
It's in delving into black male masculinity through the prism of homosexuality that ultimately led Trengove to realise that, in today's climate, he was in the safest place to tell this story: "I was able to approach this very sensitive subject of same-sex desire, perhaps, with a greater sense of freedom than somebody from within that culture."
This led to the central premise of The Wound: "There is this sort of perception that the initiation marks the end of homosexuality and this kind of evil is left behind when you come out and then raise a family," explains the 40-year-old director. South Africa's post-apartheid constitution was the first in the world to outlaw discrimination based on sexual orientation and it is the only country in Africa to legalise same-sex marriage. Nonetheless, homophobia is still a major issue and vilified by many.
"This obviously puts a lot of gay people in a huge dilemma: you either have to stay in the closet or you have to move away from the community to live another kind of life. I think that is where the idea of the main character came about."
Xolani is a lonely factory worker who joins the men of his community to initiate a group of teenagers into manhood. The weeks in the mountains also allow him to renew sexual relations with his childhood friend Vija, a married father-of-three.
At the ritual, Xolani is assigned to mentor Kwanda, a semi-Westernised teen forced to partake in the ukwaluka by his wealthy father. Kwanda upsets the traditionalists by questioning the ritual at every turn, and these challenges lead to a violent atmosphere.
When initially writing the story, it was the initiates who were the principal protagonists. But as Trengove worked on the script it became clear that he wanted the story to represent his own value system and he could only do that by revolving the story around Kwanda: "It's clear who brings my value system to the story: it's the one who comes in and fucks it up for everyone else."
The unlikely inspiration for wanting to show how Kwanda's liberal values can shock and threaten patriarchal societies is former Zimbabwean leader Robert Mugabe. "He is somebody who has made statements along the lines that homosexuality is a symbol of Western decadence and a threat to South African culture," explains the director.
Trengove wanted to riff on this problematic concept: "We thought let's have Kwanda, this gay kid, come along as this symbol of Western decadence and begin to sort of f*** with the tradition. We took that principal and dramatised it."
The race dimension is also striking in the film. Like Moonlight, the story is told only using black characters. Trengove was adamant that he didn't want to have a white character being our narrative guide as happens all too often in films about black subjects.
When the screenplay was being written, students were protesting about the lack of progress in South Africa since the end of apartheid. "It's absolutely extraordinary, this is the moment when an angry black student body is saying f*** this, 20 years have passed in democracy and we are still disempowered."
And the legacy of apartheid can be seen in The Wound: "I think that it's very much there in the sense that this is still a poor and disenfranchised community and the ritual is playing out on a white farmer's land."
It's these complexities that led to the film's recent award success at the London Film Festival – a game-changer for the director, who follows in the footsteps of cinema greats such as Michelangelo Antonioni, Jean-Luc Godard, Rainer Werner Fassbinder and Peter Greenaway in winning the BFI trophy, which in more recent years has been awarded to Clio Barnard, Benh Zeitlin and Andrea Arnold.
"Winning the Sutherland Award still doesn't feel quite real," he says. "So many great filmmakers have won in the past, it seems unthinkable that it could happen to us."
'The Wound' is out 27 April
Register for free to continue reading
Registration is a free and easy way to support our truly independent journalism
By registering, you will also enjoy limited access to Premium articles, exclusive newsletters, commenting, and virtual events with our leading journalists
Already have an account? sign in
Register for free to continue reading
Registration is a free and easy way to support our truly independent journalism
By registering, you will also enjoy limited access to Premium articles, exclusive newsletters, commenting, and virtual events with our leading journalists
Already have an account? sign in
Join our new commenting forum
Join thought-provoking conversations, follow other Independent readers and see their replies