the saturday interview
Johnny Flynn: 'Nobody looks like David Bowie! Do you want me to have an operation?'
The actor and musician caused a stir when he was cast as Bowie in the forthcoming biopic Stardust. He tells Chris Harvey why the backlash upset him, and why the last thing he wants is to make a film like Bohemian Rhapsody or Rocketman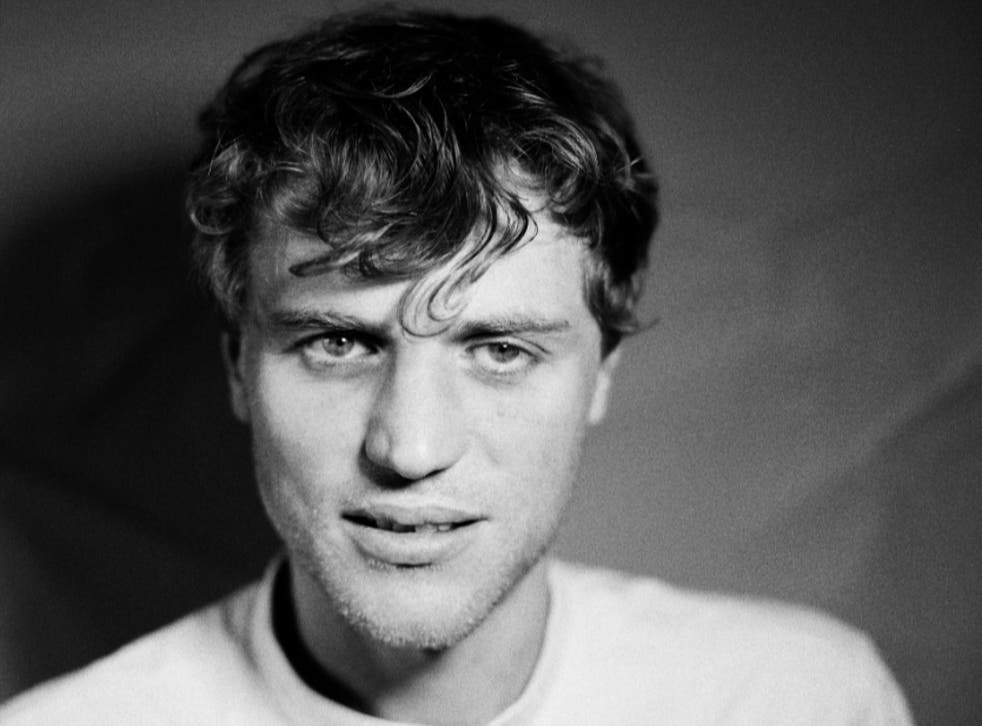 I'm a very trusting person… and I'm convinced that people are innately good," says Johnny Flynn, "but this period has been tough for that perspective. I've been attacked online, sometimes quite violently, you know, people saying, 'Let's go and string up Johnny Flynn, let's go and beat up Johnny Flynn.'" His crime? Playing David Bowie in the new film Stardust.
Gabriel Range's low-key indie is a fascinating portrayal of Bowie as a performer at the crossroads, arriving unheralded in America at the end of January 1971 for a three-week promotional tour of The Man Who Sold the World. Flynn's Bowie is a mercurial creature, still incubating as an artist, while coming to terms with the fact that his half-brother Terry Burns, who had been a major influence on him, has been diagnosed with schizophrenia, and is being admitted for periods to Cane Hill psychiatric hospital in Croydon, where he would later be confined until his suicide in 1985.
The fan backlash has been intense. Flynn, who was a charming Mr Knightley in Autumn de Wilde's 2019 adaptation of Austen's Emma, a show-stealing provocateur in Martin McDonagh's acclaimed play Hangmen, and still has an alternative career as a singer-songwriter with his own band, The Sussex Wit, has experienced criticism before. But nothing like the abuse he's faced since taking on the role of the adored and endlessly mythologised star.
"I'm fairly thick skinned," Flynn tells me, via Zoom from his home in east London. "When you put a record out, for every eight people that love it, there's gonna be two people that really want you to know that they don't like it. I've had to deal with that before, when you're thinking, 'I'm not here for you, I'm not trying to please you, you don't have to buy a ticket, you don't have to buy the CD, you know?' I've gotten over that, philosophically."
But from the moment in January 2019 when Bowie's son, film director Duncan Jones, tweeted, "This movie won't have any of Dad's music in it, & I can't imagine that changing. If you want to see a biopic without his music or the family's blessing, that's up to the audience," some of the late singer's fans began targeting him. When Flynn says it's been "a bit upsetting", it's an understatement.
I'd heard him chatting to his co-star, stand-up Marc Maron (who plays Bowie's US publicist Ron Oberman), on the latter's popular podcast WTF, about being seen as chubby Bowie, having not taken enough cocaine for the part. Yet he lost two stone for the role on an ultra low-carb diet, while still trying to work on another film. "One of the things they say is, 'He doesn't look like Bowie.' But nobody looks like Bowie! I mean, what do you want? Do you want me to have an operation?
"I always thought, 'I'm gonna work really hard at being the essence of David, and learn how to walk and talk and sing like him, and lose weight. But I'll still have these cheekbones, these bones.' And I don't actually want it to be that kind of pristine impersonation because firstly, that's not a soulful, inhabited real performance necessarily. And I'm not an impersonator, I'm an actor."
The ferocity of the response has made him question what is happening out there. "I've told a story in a world where there's a right to tell stories and stories are important. It seems like a very dangerous streak in culture, that kind of cancel culture thing… because I, in my, I think, very moral sense of things, think there's nothing to be offended by in the existence of the film."
There isn't. Range zeroes in on a pivotal moment in Bowie's development. His brief 1969 chart success with "Space Oddity" was 18 months behind him and beginning to seem like a novelty hit after a series of flop singles; his new Led Zep-influenced album The Man Who Sold the World had just been released, without setting the world alight; and his rival Marc Bolan had just ridden a white swan to the top of the charts and was about to explode as glam rock's first superstar.
Access unlimited streaming of movies and TV shows with Amazon Prime Video Sign up now for a 30-day free trial
Sign up
"Not having the songs was, for me, an asset," Flynn adds. "I didn't want to be there singing David's songs, because that's not the focus – you can listen to the records – it's to look at another version of him that you don't know. And sometimes at this period, David is failing, you know? It's him running away from his own material and covering stuff, interesting things that he was into, like Jacques Brel."
In fact, Stardust is the opposite of glitzy commercial biopics such as Rocketman and Bohemian Rhapsody, but Flynn much prefers it that way. "I'm not into them at all," he says. "I don't think I would want to be in that kind of film. They have their place. And they're entertaining and a celebration of the person in question. But this is a different type of film."
Flynn had previously walked away from the role of drummer Roger Taylor in the Freddie Mercury biopic, and he's clearly referring to Bohemian Rhapsody when he tells me: "I saw the estate and the band starting to kind of change the scripts and doctor things, and I pulled out a bit at that point because it changed so much. And I thought, 'That's not fair on people.'"
He's exasperated, but easy company, with slept-in hair and a black T-shirt. It's a bright winter's morning, and he's just got back from a walk on the nearby marshes, talking of the beauty of "the sun through the trees". There's a looseness and calm to the way he develops his thoughts; I can imagine a long conversation with him that wends river-like towards an unseen destination.
I want to ask him, though, about the calf-length Mr Fish dress – created by Swinging London fashion designer Michael Fish – that Bowie wore with knee-high boots on the UK album sleeve of The Man Who Sold the World (the US sleeve, tellingly, featured a drawing of Cane Hill). It's the same dress that he would be questioned about in the famous 1972 Melody Maker interview, in which he said, "I'm gay, and always have been." Bowie was asked, "Why aren't you wearing your girl's dress today?" and replied, "Oh dear, you must understand that it's not a woman's. It's a man's dress."
In Stardust, it becomes almost a character in itself. Has Flynn worn dresses before? "I have actually played women quite a few times on stage, in all-male Shakespeare plays, and I've enjoyed that a lot," he says. "I loved wearing the dress. I mean, it's the reason why I'm an actor, because I get to inhabit somebody."
It's very different from his own persona, he admits. "I don't wear very flamboyant clothes, but actually, that's quite frustrating, sometimes, when you've created this prison for yourself. It's quite boring. I'm not Eddie Izzard getting up and putting eyeliner on or something, so to play David Bowie is, like, 'Brilliant! I can put on a dress.' I get excited by that stuff. So I really enjoyed being David, trying to push certain boundaries at the time."
Given that Bowie's dress wearing was fully 50 years ago, though, does it surprise him that there was still a fuss when Harry Styles wore one on the cover of Vogue in December? "I found that really interesting. And good for him. People are so weird, aren't they? Who are we to tell anybody else how they should live their lives, if it doesn't harm anybody, in terms of the way they dress and their sexual preferences or anything like that. I just think it's mad that people still get weird about anything like that. I don't really understand it. Because it's so far from who I am that I find it comical." He pauses. "I know in some parts of the world, it's very violent and tragic... but it's just ridiculous."
He points out that as outrageous as the man's dress was "in middle America in 1971", it's something of a red herring, given that Bowie was on the verge of creating something "truly innovative and truly wild and truly original" in the persona of Ziggy Stardust (accounts have Bowie first thinking of the character on this trip to the US, during which he was also gestating the songs that would become Hunky Dory).
Flynn discovered Bowie for himself, he's rather embarrassed to say, via the 1969/1974 Best of... compilation as a teenager, before buying his albums on vinyl in his twenties. He talks about Bowie's final work, Blackstar, released on his 69th birthday two days before his death from liver cancer as "profound and beautiful and really moving".
His own musical trajectory, though, has long since diverged from Bowie's. "I recognised him as an artist who's fundamentally and philosophically really different in his outlook to the person that I was becoming and the way I wanted to tell my stories… David is concerned with artifice, and kind of putting on these characters, being somebody else… I was going in a stripping-everything-away direction."
Flynn has done that over five studio albums, beginning with his much-talked-about debut A Larum (2008), and its modern take on guitar folk storytelling in songs such as "The Wrote & The Writ", continuing through to 2017's Sillion, along the way duetting with Laura Marling on "The Water", writing the theme tune to BBC Two's The Detectorists, and contributing an original ballad to the soundtrack of Emma, "Queen Bee".
He's sometimes had to endure the nu-folk label, aimed at his contemporaries Mumford & Sons ("We were on tour together a lot early on, I love those guys, they're very nice, sweet friends") but he rejects the way it lumped lots of different bands together. "I was a bit irritated by the connotation," he says. "I wasn't into some of the music that was being put out under this moniker of folk and Americana… I won't name names, but I got sick of being compared to other bands."
His acting career meanwhile has gone from strength to strength, with notable stage performances such as his Olivier-nominated turn in Jez Butterworth's revered Jerusalem; interesting film roles, like the suspected murderer he played in the superb, unsettling indie Beast (2017); and wide-ranging TV parts, from the ever-hopeful Dylan in Channel 4 sitcom Lovesick to the pining Dobbin in ITV's adaptation of Vanity Fair to the young Albert Einstein in NatGeo's Genius. Flynn is able to exude warmth and a romantic charm but can also be feral and intense. Both seem strangely helped by the scar he bears from a savage attack by a Staffordshire bull terrier as a three-year-old on a return visit to South Africa (he was born there and moved back to the UK when he was two). It adds imperfection to his prettiness.
Acting and music run in the family. He's half-brother to Jerome Flynn, the star of Nineties TV series Soldier, Soldier, who parlayed his on-screen partnership with Robson Green into pop stardom as Robson & Jerome, long before he became one of the very best things about Game of Thrones. Their father, Eric Flynn, was a stage and TV actor, who starred as Ivanhoe in the early 1970s, and established a successful career in musical theatre, but often struggled for work when Flynn was young.
I wonder if growing up in a theatrical family had normalised acting for him, and made him aware of the insecurities of the profession. "It was very familiar," he says. "But it was also familiar to me how hard it was. My dad was great, but he was also quite fierce and quite judgmental at times. You know when you're 15 and doing a school play and he's coming and giving you notes… I was kind of terrified. Even when I got into drama school, he'd say, 'If you're serious about acting you won't go to that one.' It was the only one I'd gotten into! And also it was really good!" (It was the Webber Douglas School in London, which later became part of the Central School of Speech and Drama.) "My dad was ill for quite a while before he died," he adds. (He died in 2002, when Flynn was 18.) "And I think that affected his behaviour sometimes… he wanted to make sure that I was set off on the right course."
Flynn is just about to vault even higher into the cultural consciousness, as Dickie Greenleaf opposite Andrew Scott's calculating Tom Ripley in a TV remake of Patricia Highsmith's The Talented Mr Ripley; and as wartime intelligence agent Ian Fleming – before he wrote the Bond novels – in the film Operation Mincemeat. And released at the same time as Stardust is The Dig, Netflix's wonderful, star-studded film drama about the Sutton Hoo burial find in east Anglia at the time of the Second World War, in which he plays a rather dashing archaeologist.
It's exactly the sort of drama that would delight a traditional BBC audience, although it seems unimaginable that the Corporation could afford to cast Ralph Fiennes, Carey Mulligan, Lily James, Ben Chaplin and Flynn in one hit. I wonder if he thinks Netflix's ever-growing financial clout and expanding ambition mean it will eventually replace national broadcasters such as the BBC altogether. "It's wonderful for people in my profession that there's so much in production," he says, "and obviously, these streaming platforms have been important in the year of the pandemic, but competition in the commercial arts and TV is really important. And for me, the BBC is integral. There's nothing like it in the world, and they have to adapt, and change what they do in response to what's happening out there in the world. I mean, I think Netflix is great. They're making amazing films and sponsoring directors with a very light touch. They're very generous, and they can afford to be, I suppose."
But, he notes, "I would fight for the BBC… it's a dangerous, dangerous thing for our country, I think, if the BBC was destroyed by people with an agenda to do that."
He's been busier than ever during the lockdowns and the pandemic, he tells me, not least because he and his wife Beatrice Minns, an associate designer with the immersive theatre company Punchdrunk, have been trying to work while looking after their three children, a boy and two girls, aged nine, four and two. "The first eight months of the lockdown were like... I just can't even describe. It was brilliant in lots of ways, but it was really intense, my wife and I trying to tag team and work out how much time was reasonable for somebody to have. And then the person who'd been off doing whatever would come back and find the one with the kids just kind of like, bleeding in the corner, crying, very emotional."
Before marrying, they had been together on and off since their schooldays, and it's Minns he talks of when I ask him if there has been a figure in his life like Angie Bowie was to David. "My wife is an amazing artist. When I met her, I was so inspired by her, and still am, on a daily basis."
He mentions another, more recent influence, too. He has written and recorded enough songs for an album during lockdown with the nature writer Robert Macfarlane. "A lot of my songwriting is based around my connection to the natural world and the feelings I have of being out and about, and when time allowed, we'd go on little pilgrimages," he says. "I've learnt so much from him, and he has a gentleness and a generosity, that's become really special for me."
I sense this is Flynn with balance restored, away from a pressure that must have been unlike any other: the pressure of being Bowie. Now there's just that little matter of the return to home schooling…
'Stardust' and 'The Dig' are released on digital platforms on 15 January. The latter will be on Netflix from 29 January
Register for free to continue reading
Registration is a free and easy way to support our truly independent journalism
By registering, you will also enjoy limited access to Premium articles, exclusive newsletters, commenting, and virtual events with our leading journalists
Already have an account? sign in
Register for free to continue reading
Registration is a free and easy way to support our truly independent journalism
By registering, you will also enjoy limited access to Premium articles, exclusive newsletters, commenting, and virtual events with our leading journalists
Already have an account? sign in
Join our new commenting forum
Join thought-provoking conversations, follow other Independent readers and see their replies