Growing up as a boy hurts, in Jonah Hill's Mid90s
The actor-turned-director's gritty coming-of-age story is stripped of the genre's usual whimsy, writes Clémence Michallon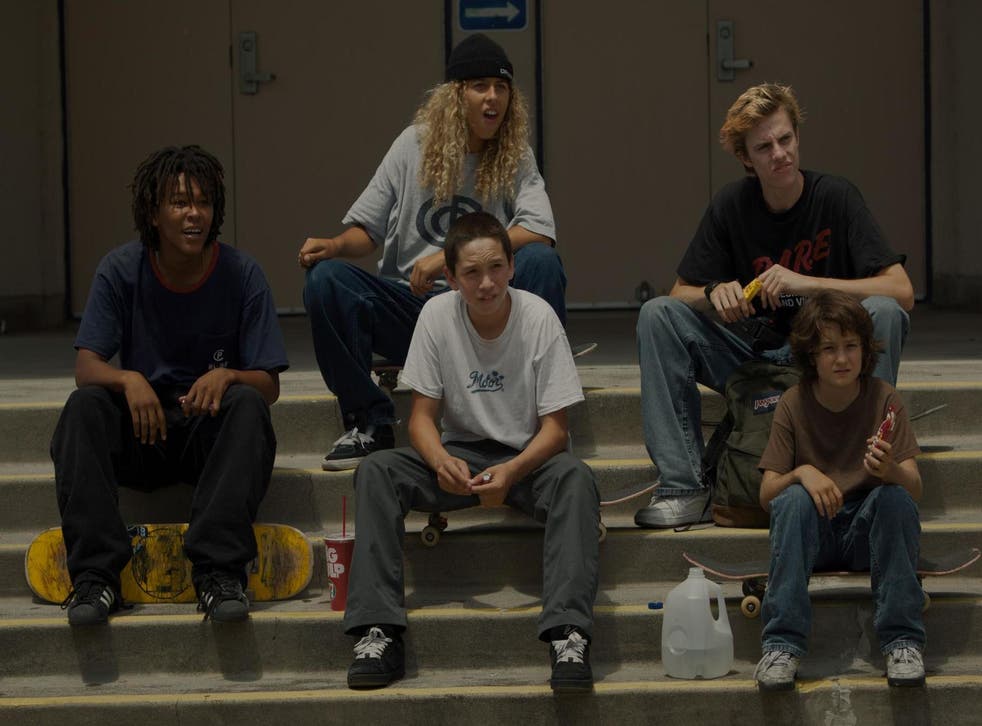 Twelve years ago, the then 23-year-old Jonah Hill filmed a breakout role as a high school senior in Superbad (2007). The LA-born actor/writer spent the next decade revealing the breadth of his talent, writing and acting in films such as 21 Jump Street (2012), mixing comic and serious roles (he was memorably hard to like as Efraim Diveroli in War Dogs in 2016) and winning Oscar nominations for Moneyball (2011) and The Wolf of Wall Street (2013). With Mid90s, his directorial debut, a "quietly brutal, occasionally problematic, story of loneliness and self-harm" according to our reviewer, Hill is repositioning himself as an auteur.
He also wants to talk about what it feels like to be a man. More specifically, he wants to talk about what it feels like to be a boy becoming a man. His answer fits in two words: it hurts.
The film opens with a fantastic body slam. Stevie (Sunny Suljic), the 13-year-old protagonist, is sent flying against a wall by his older brother Ian, who must be around 16 but looks like he has an entire decade on Stevie. It's the perfect introduction to a gritty coming-of-age story stripped of the genre's usual whimsy.
When Hill set out to work on Mid90s, he gave himself two rules, "no skate porn" and "no nostalgia porn", as he told The Hollywood Reporter. By banning nostalgia, he wanted to avoid focusing too much on the 1990s and not enough on Stevie. He also avoided casting a wistful eye towards adolescence, so often romanticised in fiction. Mid90s is not cute. It's not quaint. It's Boyhood meets Whiplash; Lady Bird meets Fight Club.
Stevie is, in essence, a little brother in search of an older one. He wants to skate, but he doesn't dream of being the next Tony Hawk (who didn't nail his history-making 900-degree aerial spin until 1999). His idols are the four teens from the skate shop around the corner, whom he gazes at longingly during a bike ride.
Best films of 2019 (so far)

Show all 49
Physical trauma is the price Stevie pays as he works to endear himself to the posse. Hill uses montage after montage of Stevie falling on his mother's patio, again and again until he finally pulls off a hard-earned flip trick.
When Stevie attempts a death-defying stunt in a bold attempt to match his friends' prowess, he falls through a roof, bleeds through the T-shirt hastily wrapped around his head, and despite his failure, earns a spot as the young favourite in the group. Earlier in the scene, Hill gets our hopes up – perhaps Stevie will succeed, perhaps he'll turn out to be a skateboard prodigy and shoot to the status of respected leader – so that when his body, once again, crashes onto the ground, we are left bearing the weight of our own naivete. Of course Stevie fails. Of course he falls. The boy always falls. The boy always hurts.
Stevie's young, often shockingly frail, prepubescent body, suffers its biggest blow in a car crash that provides as much resolution as can be found in Hill's debut. He lands in the hospital, where Ian, sitting at his brother's bedside with a bottle of orange juice in each hand, hands Stevie one and starts drinking from the other. It's a small act of kindness, the least Ian can do, really – but it's also the first time that Ian and Stevie share the screen without any threat of one eviscerating the other.
Hill lost his own older brother, Jordan Feldstein, to a pulmonary embolism in December 2017. Perhaps the loss inspired him to end Stevie and Ian's storyline on a hopeful note. Or perhaps Hill – who once complained about being "bullied" by Glee's Matthew Morrison, and who frequently looks bewildered when an interviewer teases him – wanted to show us the power of Stevie's frailty. The boy falls. The boy hurts. But when he does, it's everyone's vulnerability – not his own – that shines the brightest.
Join our new commenting forum
Join thought-provoking conversations, follow other Independent readers and see their replies