Josh Brolin: 'I don't care what people think'
The actor has bounced back from arrest, rehab, divorce and numerous flops to have the best year of his career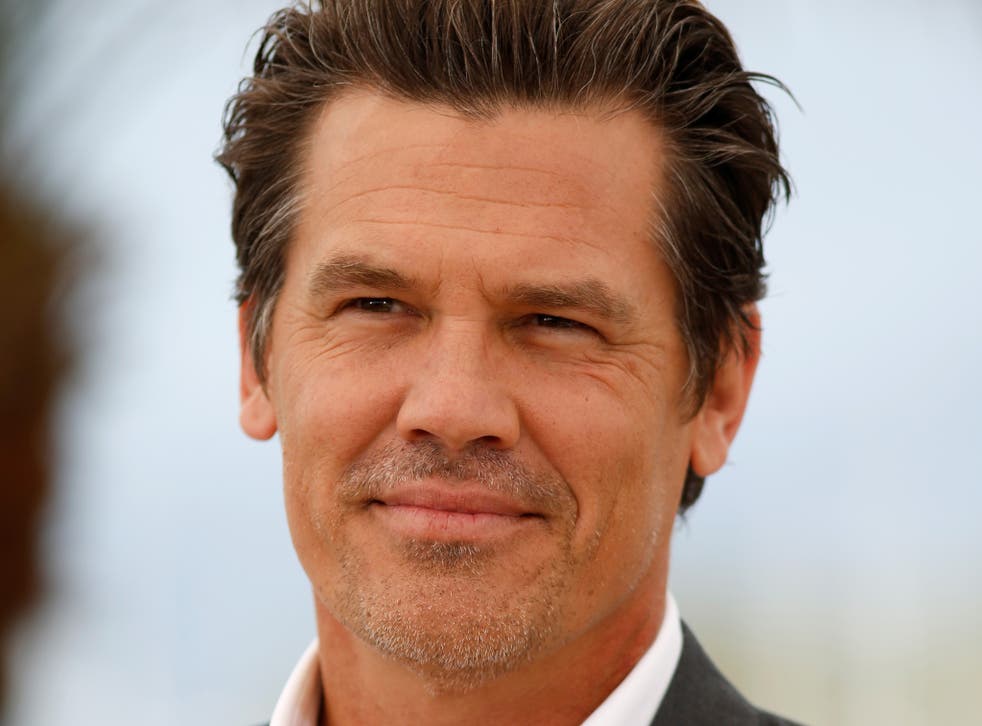 Josh Brolin has always had a rollercoaster career. Right now he is at a peak. He is in two enormous films – Everest, which opens the Venice Film Festival next week, and Sicario, a hitman thriller set in the midst of the Mexican drug war. He's also happier than he has been in a long time.
To understand why Brolin, 47, has such a big smile on his face, you have to return to his annus horribilis, 2013. That year started with him being arrested for public intoxication on New Year's Day. A stint in rehab followed. Then divorce, from second wife, the actress Diane Lane. He also appeared in three movies that promised much but failed to deliver – Gangster Squad, Spike Lee's remake of Oldboy and Labour Day. The actor just couldn't seem to catch a break.
Two years on, though, and Brolin is content. "I'm way happier," he chirps. "By the way, everyone says that, we do changes in our life and then we say, when we are on the other side, 'I'm happier now.' But I tell you,. where I see it is [when I'm] with my kids. When you hear it from your kids, it's a different deal, and I see it. I see the trust in my kids' eyes. They've actually told me it's different and it's a good thing."
Brolin also announced his engagement, to his former assistant Kathryn Boyd, at the Cannes premiere of Sicario in May. He feels like a new person and that has affected his relationship with directors. "It's almost like, now we're dealing with this guy, what can this guy do? It could be full of failure. I don't know..."
In Sicario he plays a laid-back American government agent who is happy to work in grey areas in order to get results. Everest, based on true events, sees him play mountaineer Beck Weathers who was blinded in a blizzard on an expedition to the top of Everest in 1996. They are both figures willing to do what it takes to triumph over adversity, in very different circumstances. One has questionable ethics, the other is heroic. "Maybe there is more of me in these parts than I've allowed before," says Brolin. "And maybe that is okay with me."
Certainly, he is not as nervous on set as he once was. "There is a difference and I don't know exactly what it is, there are changes in my personal life, maybe that has something to do with it," he says. "I just know that for someone who was so self-conscious it just doesn't happen so much any more. There was a lot of shaking before. I used to remember roles based on how nervous I was... I would be self-involved – what do they think? Am I stupid? Am I coming across okay?"
The impact of nerves on an actor can be devastating. "I remember doing roles where I would have to tighten my legs so much, because my knees were shaking. I mean years. It was a very unnatural thing. I hear people say, 'Do you get nervous?' And I'm like, 'Dude, you have no idea of the extremes.' I feel like I'm finally being given space to find out what my capabilities are, without all that crap."
Brolin's early life was lived on fast-forward. His father is the actor James Brolin, best known for leading roles in Westworld and The Amityville Horror; his mother is wildlife activist Jane Cameron. They divorced in 1984, when Brolin was 16 years old. A year later, he landed his first role, in the children's adventure classic The Goonies. By the time he was 20, he was married to actress Alice Adair and had fathered a son, Trevor. His daughter, actress Eden Brolin, was born in 1994.
While his life was fast, his career was more of a slow burn. In the mid-90s he had roles in David O'Russell's Flirting with Disaster and Guilermo Del Toro's Mimic but it was set alight in 2007 when he starred as a mad scientist in Grindhouse film Planet Terror before his career-defining role in The Coen Brothers' adaptation of Cormac McCarthy's book No Country For Old Men. A year later he wowed as President Bush in Oliver Stone's W and as an assassin in Gus Van Sant's Milk. Then came one of his stutters: the Wall Street sequel, followed by one of Woody Allen's poor London films, You Will Meet a Tall Dark Stranger, and the Coens' remake of True Grit. In between, there was also a memorable comic turn in Men in Black 3.
Now he is back on form. Following Everest and Sicario, he shot another film for the Coen Brothers, a 1950s Hollywood-set musical comedy called Hail, Caesar! "I find them all about the work, stupidly all about the work, embarrassingly all about the work," he says of his most frequent collaborators. "So we all go out there and we embarrass ourselves and have our pants down to our ankles and hope for the best at the end of the day.
"I like it, I've always called it a profession of humiliation and that is what it is, in the best sense of the word. We're here to represent the human condition and the only way to do that is to represent moments that stand out, and the moments that stand out are usually embarrassing moments. If you can embarrass yourself in front of a crew of 100 people, and are okay with it, and can actually feel the rush of blood to your face of shame, or whatever, maybe you are doing a service artistically."
It was the Coens' regular cinematographer, Roger Deakins, who suggested that Brolin should take a role in Sicario. "It all feels very familial to me at the moment, and that's good," smiles the actor.
The downside is that he was unable to unwind. "Right now is a really good time because I've actually made myself take a break. Maybe I was working too much. I'm very grateful to be in a position where I can take a break." He certainly seems laid-back today, walking into the interview while watching a video on his phone of his agent taking a helicopter ride.
The break doesn't mean that he has stopped work completely. He tells me that he is developing a project as a producer to make a biopic about George Jones and Tammy Wynette with Jessica Chastain tipped to star. "I really enjoy it," he says of producing. "Through the last five or six years I don't care as much. I don't care what people think as much. I really like the profession that I'm in – I thought it was too pretentious to say that before. I love the art of telling stories and I love people who are good at it."
'Everest' will open The Venice Film Festival on 2 September and is released 16 September. 'Sicario' is released on 9 October
Join our new commenting forum
Join thought-provoking conversations, follow other Independent readers and see their replies