the battle for best picture
Judas and the Black Messiah: Why Shaka King's potent historical drama should win the Oscar
Extraordinary work from Daniel Kaluuya and Lakeith Stanfield means Shaka King's drama, about the betrayal of Black Panthers activist Fred Hampton, is hotly tipped for an acting trophy. But there's much more to this film than just great performances, writes Louis Chilton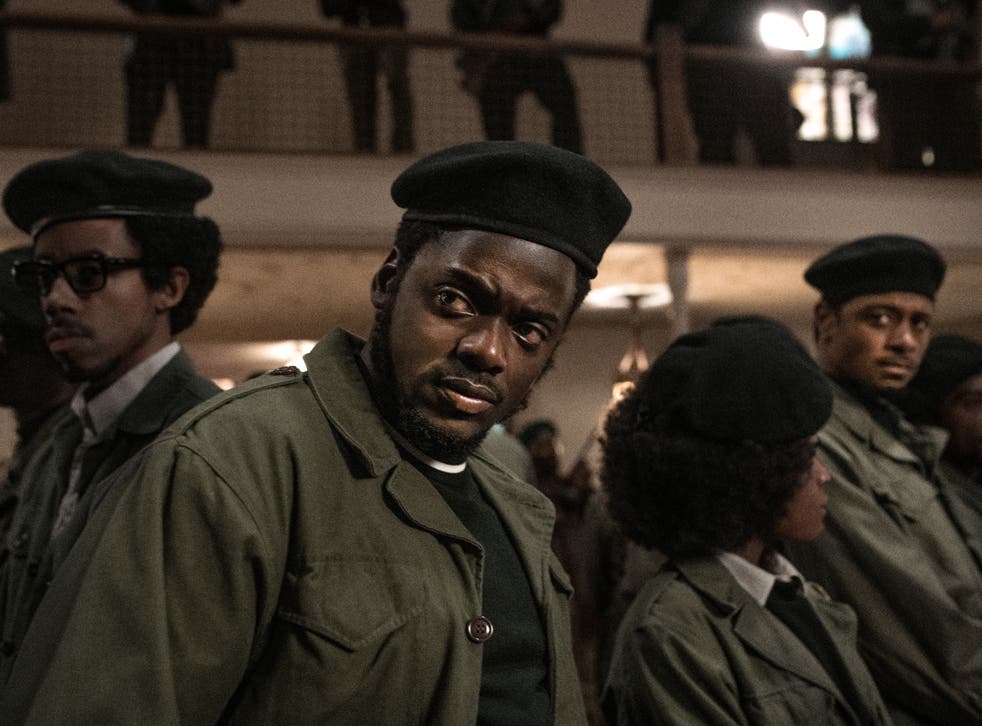 L
ooking back over the past decade of Best Picture winners, you might be forgiven for thinking that acting isn't all that integral to what makes a great film. Not since The Artist in 2011 has a Best Picture winner also featured a lead performance deemed worthy of an Oscar; only Green Book, Moonlight and 12 Years a Slave bagged adjacent Supporting Actor wins. A disheartening number of vehicles for Best Actor/Actress winners (among them Joker, Judy, Bohemian Rhapsody, Darkest Hour and The Revenant) were middlingly received by both critics and audiences, viewed more as platforms for big, showy performances than as superlative pieces of art. If there's one film this year that deserves to challenge this perception, however, it is Judas and the Black Messiah.
A tense, coruscatingly well-acted period drama, Judas focuses on the downfall of civil rights activist and Black Panthers' Illinois chairman Fred Hampton in 1969. The "Judas" of the title refers to Bill O'Neal, a car thief who is manipulated by the FBI into infiltrating the Black Panthers and betraying Hampton. 
Judas is elevated to greatness by its performances, particularly those of Daniel Kaluuya as Hampton and Lakeith Stanfield as O'Neal. For the film to work, we need to buy Hampton as a genuine force of nature, and in his public-speaking scenes Kaluuya somehow nails this supernatural charisma. It is his best performance to date, further proof that Kaluuya is one of the standout talents of his generation. Stanfield is also first-rate, though his character is harder to pin down – he is both traitor and victim, a man who is easy to sympathise with but impossible to forgive.
Kaluuya and Stanfield are unquestionably the film's two leads; one can only imagine the sort of technical skulduggery that led to both actors receiving Oscar nominations in the Best Supporting Actor category. In the end, it's probably worked in their favour: Chadwick Boseman is the runaway favourite for Best Actor (for Ma Rainey's Black Bottom), leaving Kaluuya free to scoop the prize for Supporting.
The entire supporting cast (the actual supporting cast) are also roundly great, from Jesse Plemons' unsettling FBI handler, to Martin Sheen's odious interpretation of J Edgar Hoover, to Dominique Fishback (The Deuce), who plays Deborah Johnson, the Black Panthers activist who becomes romantically involved with Hampton. 
It's not just the acting that makes Judas such a sublime watch. The script is tight and meaningful, and the direction, by Shaka King, is remarkably accomplished – slick without being showy, punchy yet controlled. Judas's qualities are even more apparent when placed beside one of its Best Picture rivals, The Trial of the Chicago 7, which tackles a similar period of American history. Where Chicago 7 lurches into didacticism and cloying sentiment (familiar traits for writer-director Aaron Sorkin), Judas manages to pull back. It is more toothful in its depiction of the casual evil of the American authorities, and feels infinitely more cinematic. Judas's relevance to modern-day America is axiomatic, and the film doesn't labour the point: it trusts that bare historical realities are more radicalising than any amount of grandstanding. 
Insofar as it's possible for any film to have "Best Picture momentum" in a year muffled by the hand of Covid, Judas has none. It has, according to bookmakers, a 40/1 shot at winning the award; only The Father and Sound of Metal are less likely to triumph. Kaluuya's (probably Oscar-winning) performance will be seen to tower above the movie itself: he is simply that good. But Judas is so much more than just a showcase for its stars' talents. It's a powerful and profound film in its own right, and would be a worthy Best Picture winner.
Join our new commenting forum
Join thought-provoking conversations, follow other Independent readers and see their replies